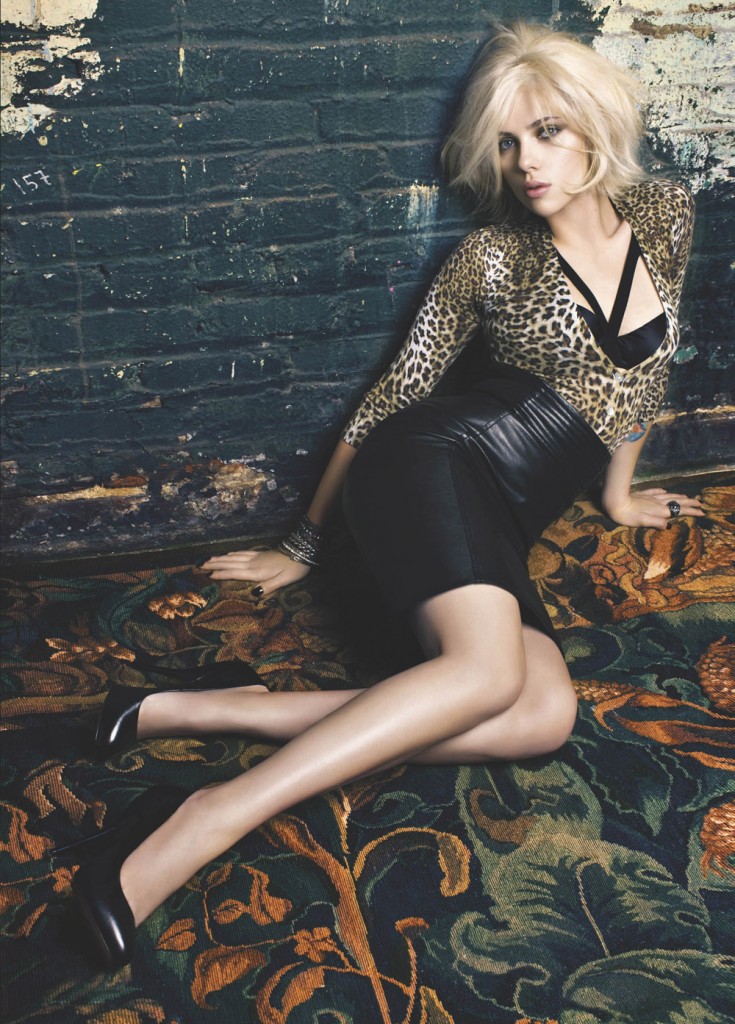 Scarlett Johansson is the new face for clothing line Mango, and today announced her gig with the unveiling of some of the photos they're using in their ads. She looks sort of like a cross between old school Courtney Love and Nicole Kidman, circa 1994. The hair and outfit is pure Courtney, but there's something about her features and expressions that really remind me of Kidman. Especially in ad up top. Something about the jaw line and cheek bones I think. It's hard to place exactly what it is, we'll settle on "it's a quality."
Scarlett Johansson is the new face of Mango. Check out her sultry ads here!

Scarlett isn't lucky just because she's starred in many a Woody Allen movie as her breathy, sexy self, or because she nabbed hottie Ryan Reynolds as her husband last year. Nope, this newly-brunette bombshell has what it takes in the fashion world as well.

ScarJo was announced as the new Face of Mango at Santo Mauro Hotel on July 13 in Madrid, Spain, and will be appearing in their ad campaigns.
[From OK!]
I'm a huge fan of the ads. Scarlett looks gorgeous, but she's not entirely stealing the show. I can still believe the purpose is to see the clothes, not just see someone famous. I haven't been quite as big a fan of hers since she lost a lot of weight – somehow it took away a lot of what made her unique to me. But I can't deny that she looks absolutely stunning here. She does a good job of showing off a sultry side with a bit of an edge. She also looks a bit like Drew Barrymore in the black and white jeans shot. Gorgeous photos – and Scarlett's quite the chameleon.
Here are the ads, along with pictures of Scarlett attending a photocall as the new face of Mango held at Santo Mauro Hotel in Madrid today. Images thanks to WENN.com .