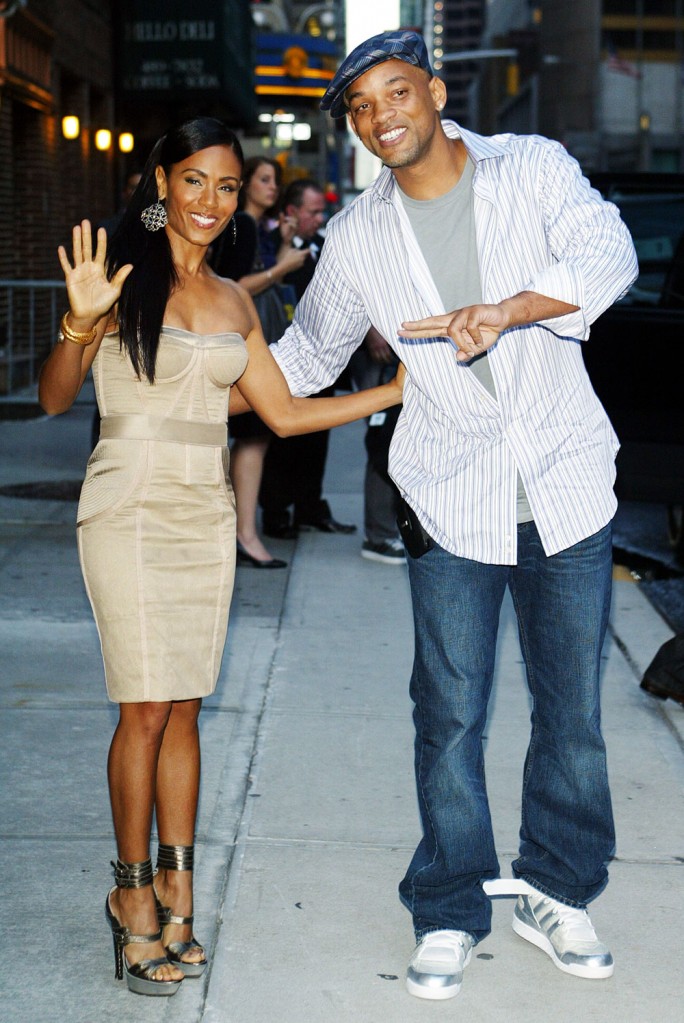 I probably shouldn't admit this, but Jada Pinkett Smith annoys the hell out of me. She's not a very gifted actress, and I find both her performances and her personality to be "too hard". I'm not talking about those lesbian rumors, and I'm definitely not saying I need women to be "soft" or "girly" to like them. It just seems like Jada is a difficult person to like or admire, or even relate to. She's always talking about how great her life is, and how she and husband Will Smith are still hot for each other. She talks about their sex life constantly – so they're either having sex constantly, or she's very insecure and she overcompensates by giving too much information.
So it's just more of the same with Jada's new interview in Shape Magazine. Page Six has the early text of the interview, and they have a similar line of thinking on Jada's constant TMI:
The more Jada Pinkett Smith brags about her incredible sex life with Will Smith, the more it makes us wonder whether she doth protest too much. Why the sales job? What are we buying?

Jada's most recent over-sharing comes in Shape magazine, where she gushes: "When you have three kids, you've got to take your opportunities when they come. In a limo, on the way to the Academy Awards this year, Will started looking at me in this way that drives me wild. We started kissing passionately, and the next thing I knew, well, let's just say we missed the red carpet and I ended up with almost no makeup on."
[From Page Six]
On the Shape site, they only have interview excerpts, but Jada is still talking non-stop about her crazy sex life. Maybe she really is insecure? Or maybe she really is that hellbent on selling us something:
This shift has also created a sense of balance in Jada's relationship. "Will and I are yin and yang," she says. "He's all sky, vast and bright and soaring, and I'm all earth. I'm here to ground him, and he's here to help me fly." Case in point: When Jada put her acting career on hold between 2004 and 2005 to go on the road with her metal band, Wicked Wisdom, as part of the Ozzfest tour, Will not only supported her, he and the kids also went along for the ride.

While family is the couple's main focus, Jada makes sure she and Will's love life stays, well, lively. Besides doing her daily Kegels ("It keeps the sex hot," says Jada), she takes time to nourish their relationship. "Last week we were stressed out, so I packed a picnic and took Will to a place we hiked to on one of our first dates. We sat and reminisced on that time in our life. Then we went home and made love. Thank God Will has simple tastes. Even the littlest thing for him is like, 'Wow!'?"
[From Shape]
I've heard Will do the TMI thing too, so it's a family thing. Still, Will does it much more sparingly than Jada, and when Will is doing it, I tend to buy it. Is he a superior actor, or are he and Jada telling the truth about their awesome sex life? If it's so awesome, why rub it in our faces? If it's so awesome, doesn't that mean it's private and personal? Maybe I'm being way too hard on Jada. All I know is that I wish I didn't know so many intimate details of her sex life.
Jada and Will are shown on 6/15/08 outside The Late Show. Credit: WENN.com