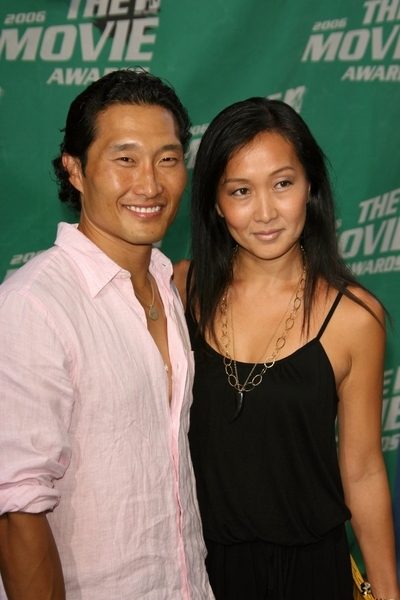 What is with the cast of "Lost"? What must their bosses be like, to drive them to such heavy drinking? And then driving? I can't remember the last time one show had so many actors with the same problem. My next pick for DUI getting was Matthew Fox. Can't say why. Oh, because I once heard him say in an interview that he knows he's incredibly manipulative and he likes to spend a lot of time naked. And I just thought "Ding! You're going to be the next one to drink too much." Okay not really, but my money was definitely not on Daniel Dae Kim, who plays Jin-Soo Kwon.
Hollywood actor Daniel Dae Kim has become the fourth major cast member of television's "Lost" to be arrested in Hawaii, TMZ.com said Thursday. Kim, who plays Jin-Soo Kwon on the mystery series filmed in Hawaii, was arrested by Honolulu police early Thursday on suspicion of drunken driving. The Honolulu Advertiser reported Kim was arrested around 3 a.m. and released about two hours later. Details of the arrest weren't immediately available, TMZ.com said.

Kim's cast-mates Michelle Rodriguez and Cynthia Watros were arrested for DUI in December 2005. Both actresses, whose characters have since been killed off the show, pleaded guilty. In September of 2006, Adewale Akinnuoye-Agbaje was arrested for disobeying a police officer and driving without a license. His character was also killed off. The charges were later dropped.
[From United Press International]
You know that means he's going to get killed off! I don't know if the producers of "Lost" are really law-abiding citizens, or if they don't want bad press, or if they want their actors to keep a relatively low profile. But what are the odds that the other three got in trouble and just coincidentally got written out of the series? I loved Michelle Rodriguez's line about how her character was always just supposed to be a one year thing. Bull. I was already pretty stressed about "Lost" in general, but now I'm going to be all uppity until it comes back on the air in February. Yeah, freaking February.