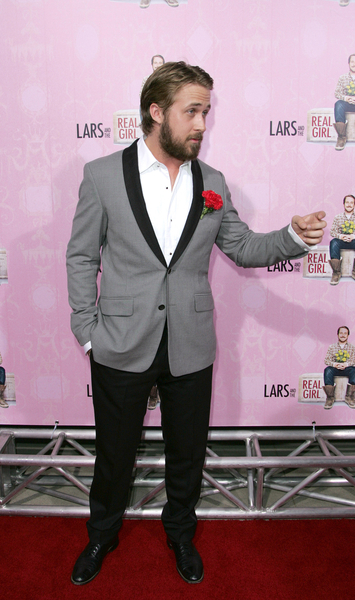 Ryan Gosling seems to be having a rough month. After his recent break up with Rachel McAdams he was reportedly fired from the set of "Lovely Bones." Rumors began to fly as to the reason behind Peter Jackson's replacement of Ryan.Weight issues and Peter's reported dislike of Gosling began to run through the rumor mill. However, the truth according to Ryan is that he was simply too young for the part.
"The 26-year-old said his young age was behind the decision to replace him in the film, which is based on the book by Alice Sebold. [He told] Parade magazine: "The age of the character versus my real age was always a concern of mine. Peter and I tried to make it work and ultimately it just didn't. I think the film is much better off with Mark Wahlberg in that role. Peter Jackson is an incredible filmmaker and I'm here to tell you that he has things up his sleeve that are going to blow people's minds. I'm going to be the first person in line to buy tickets."
Mark Wahlberg has taken the reigns of the role. The premise is that the character a grieving father, Jack Salmon, who is dealing with the emotional trauma after his daughter is raped and murdered. Ryan insists that he and Peter Jackson are still on good terms.
Ryan was recently seen at West 14th Street Urban Outfitters buying flannel shirts in bulk.
"He had the biggest shopping bag" and a "huge backpack" that kept setting off the store's security alarm. When Gosling was finally let loose, a flirty shopper asked, "Trying to steal stuff?" – to which Gosling joked, "Yeah, a necklace." A fellow shopper recounted.
Oh please say he isn't running off into the mountains to become a hermit. He would be one sexy hermit though.