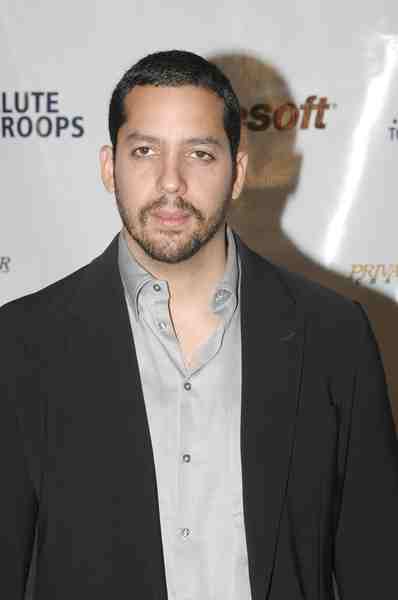 David Blaine is trying to remain relevant in the field of public endurance feats that he stupidly popularized. When you starve, drown, get buried alive, frozen, and spun around for days, it's hard to top yourself, but Blaine is going to try. The worlds most celebrated modern masochist is going to attempt to break the world record of staying awake for more then eleven days, and he plans to do it standing up:
"I'm dropping 30 pounds," he told me. "I do two hours every day on the treadmill. I'm on a raw diet that includes brown rice. No red meat. No animal products besides cooked fish.

"It's been tried before. In 1959, Peter Tripp stayed awake eight days, but it resulted in permanent brain damage. In 1964, 17-year-old Randy Gardner did it for a high school science project. He lasted 11½ days but recovered fully. No damage. A guy in London tried but fell short. Another did 19 hours [sic] but slept two hours each night, so that doesn't count. Also he was seated in a rocking chair. If I do this thing, which you claim I'm doing, I'll do it on my feet. Standing up.

"After 36 hours of sleep deprivation it's like being drunk, 72 hours and paranoia sets in, Day Four the mind goes into hallucinations and you're dreaming while awake. The problem is there's no way to know how to offset brain damage or to train for this because there isn't sufficient research. I believe the first guy's mistake was not being in great physical condition. Also he used stimulants to keep awake, which I assume did him in.
[From Cindy Adams' column in the NY Post]
On November 1st, Blaine blogged that he would begin his next challenge in May, 2008 and that he was training for it and eating mostly raw food.
This is the guy who thought he could break the world record for holding his breath after he spent a week underwater. He seems to routinely overestimate his ability. How much can you prepare for not sleeping for a week and a half? Does it make a difference if you're thin and fit? Doesn't that seem like the kind of thing you'd need to be both physically prepared and genetically predisposed to accomplish?
The longest I've ever stayed awake was for three days in college, and it was probably more like two and a half days. It's hard to remember as it wasn't an entirely natural experience. It's uncomfortable and makes you crazy not to sleep. David Blaine is just a little crazy to even attempt it. He somehow has escaped unscathed from all the trials he's put his body through, but you can't help but think that his brain has been affected or he wouldn't think it's a good idea to keep pulling stunts that push his body to the limit. Maybe if the news cycle wasn't so fast Blaine could take a break for a year.
David Blaine is shown on 11/12/07 at "A Salute to Our Troops," thanks to PRPhotos.