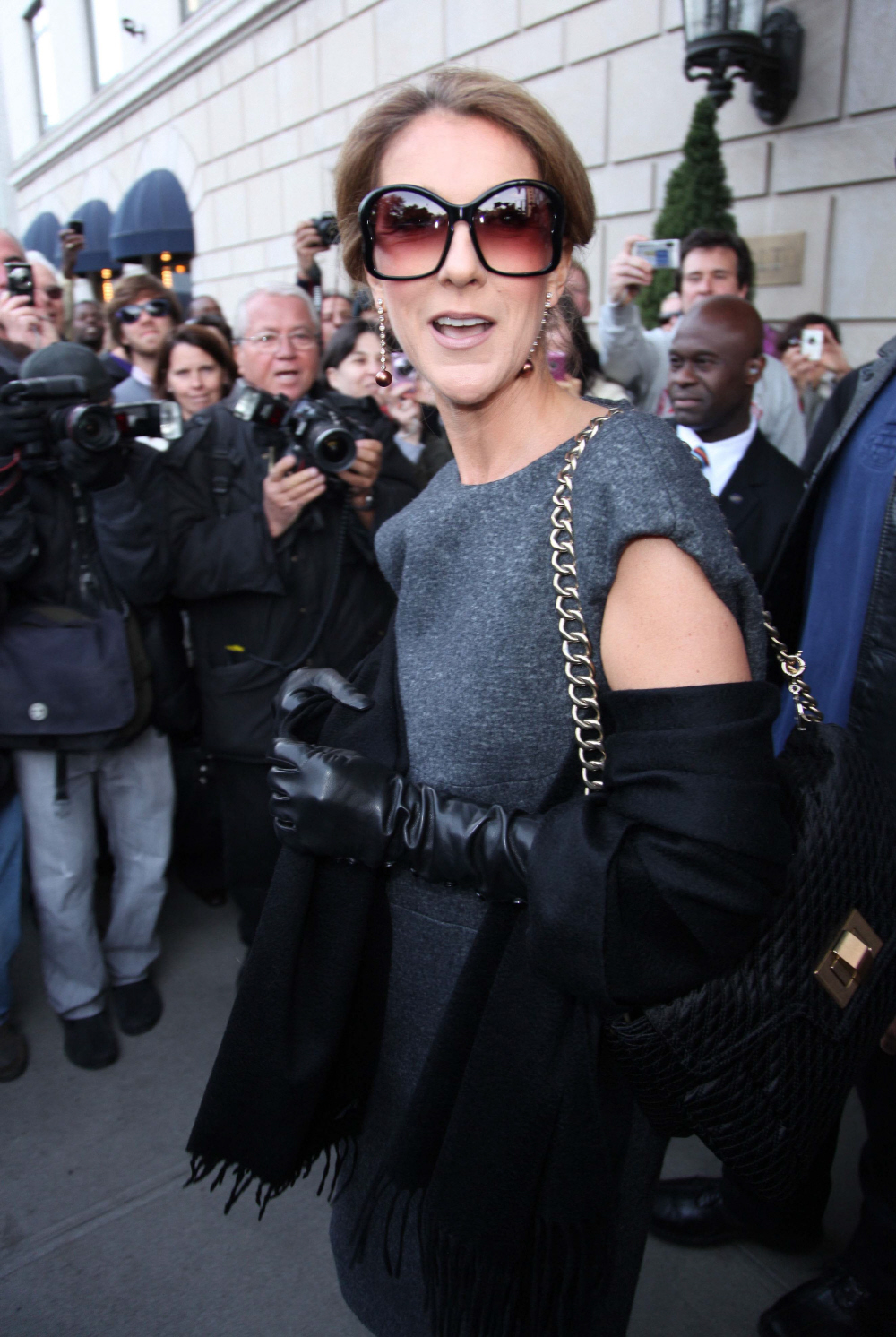 Ordinarily, I would have absolutely no desire to talk about any of this, simply because even celebrity gossip needs to draw a line between what is fun, snarky nonsense, and what is just tragic and personal. I saw the reports last night that Celine Dion is no longer pregnant. Celine either had a miscarriage or, as is being reported currently, the in vitro "didn't take". I thought to myself "how sad" and decided not to write about it, thinking that Celine and her family would not be releasing any kind of further statement about it. I was wrong. Rene Angelil, Celine's husband, gave an extensive and interesting interview to The Montreal Journal about their in vitro struggles, and how they're determined to try again and again, if necessary:
Céline Dion isn't pregnant after all – but will keep on trying for a second child.

"We are living the reality of the majority of couples who have to use [IVF]. The process can be long and arduous," Dion's husband René Angélil, 67, told the Canadian paper Journal de Montreal of their failed attempts. "But today, we are full of confidence. Celine is more determined than ever."

Forty-one-year-old Dion's doctor announced that she was pregnant via in vitro fertilization very early in the process, and it is now revealed that the embryos transferred in August and October were unsuccessful.

"Dr. Zev Rosenwaks believed that the procedure/pregnancy took, but that wasn't the case. We found out some days later. We were shocked," said Angélil. They quickly tried again to get pregnant, but were unsuccessful, he added, "But you know Céline. She doesn't let go."

The couple have one "extraordinary" son, René-Charles, born in 2001, who was also conceived with the help of Rosenwaks, director of the Ronald O. Perelman and Claudia Cohen Center for Reproductive Medicine at New York-Presbyterian Hospital/Weill Cornell Center Medical Center.

"I admire all the women who go through such a tough process. Since April, she has undergone numerous examinations, multiple hormone injections and blood tests," Angélil told the paper, revealing the couple will go to New York this weekend for a third try. "Céline and I didn't get discouraged … we put our faith in life and in the stars."
[From People]
God bless. And I mean that. In the scope of celebrity parents, Celine and Rene seem wonderful, and utterly devoted to their son, and they would make great parents to another child. I hope everything works out in the end, and the in vitro will eventually "take". I do wonder if Celine and Rene would consider adoption, though, if the in vitro doesn't work out. Maybe they already have considered it, and plan to adopt if in vitro doesn't work.
Celine Dion is seen leaving her hotel in New York City on October 14, 2009. She even stopped and signed autographs for the flood of fans waiting for her. Credit: INFphoto.com