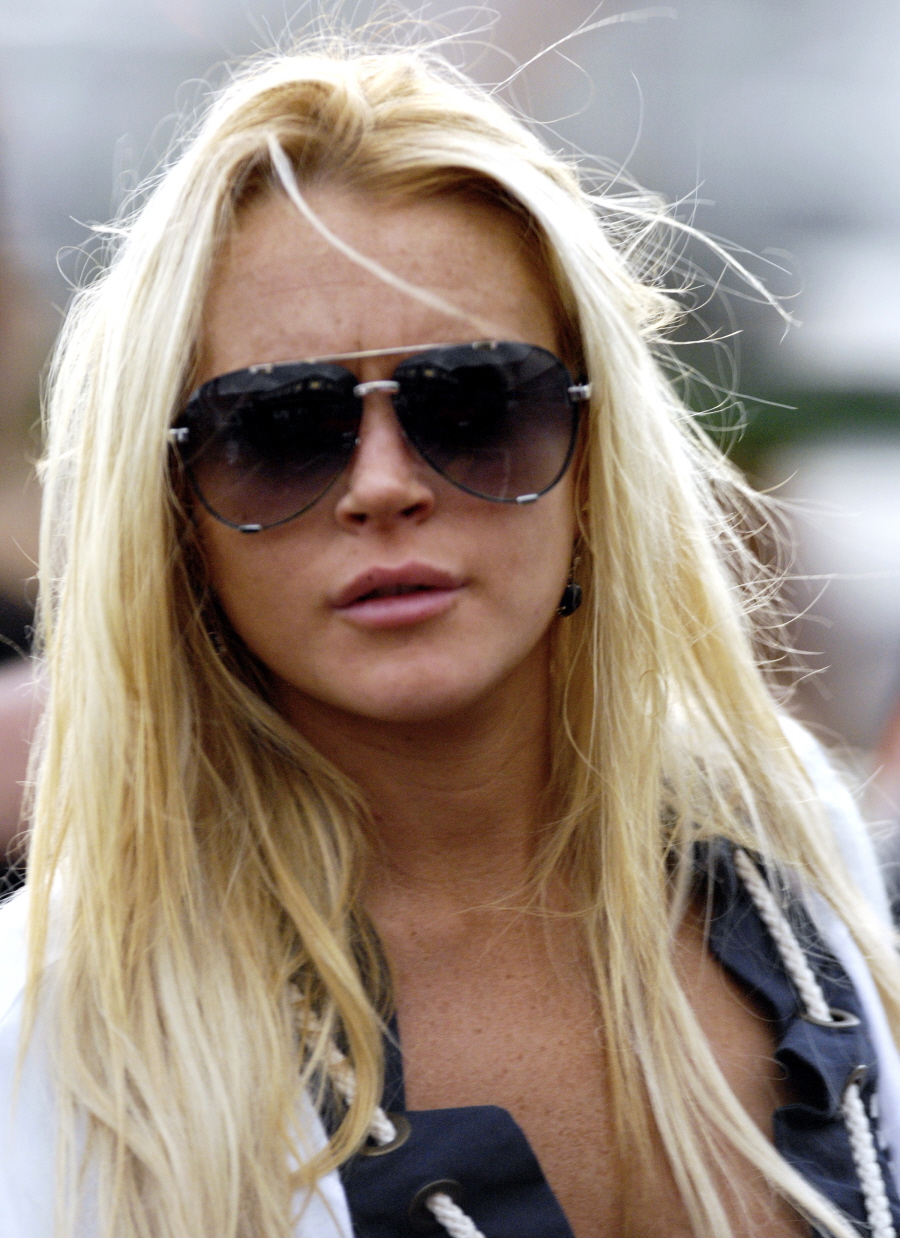 So how did everyone "favorite" crackhead Lindsay Lohan ring in the new year? Well, Lindsay went down to St. Barth to attend Russell Simmons' big New Year's Eve party. Allegedly, she was joined by a couple of friends (re: enablers) and they spent the time doing whatever (re: drugs). Lindsay was so bored with the drama-less setting, she decided to spend the holiday crack tweeting. She also TwitPic-ed the below photo (with the message "Peace and Love Mates") – ah, the crackhead in a bikini, smoking a cigarette. You know Lindsay thought she looked sexy in this photo, that's why she put it up.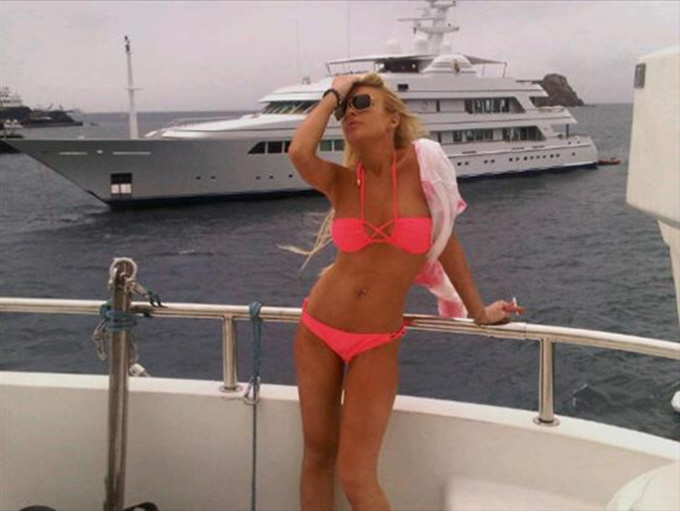 Anyway, on the actual crack-tweets. First up: "Starting my new year off with friends & family, the way it should be….. No boyfriends and the other drama." I believe "the other drama" equals "spending months stalking Samantha Ronson, trying to whine and bitch and drama queen my way back into her life." After that, she tweeted: "Wishing everyone a blessed new year in 2010! Everyone get ready for more (but positive-LOHAN MAYHEM!!!!!!!!) Thanks for all of your support!" Oh, Lord. Can we handle Lohan Mayhem? It's got me thinking… will 2010 be the year that Lindsay does hard time?
But my favorite of the crack tweets is Lindsay's sad attempt at name-dropping, as well as a return to another sketchy situation I'll get to in a minute. First, Lindsay tweeted: "Me, HOV, beyoncé, Ali Lohan, @paufdenkamp @jessicaschul usher and many more ringin' in the new year coz THAT'S WASSUP". Like Lindsay wants us to think she's partying with Jay-Z and Beyonce, who were actually at the same party in St. Barth. But… do you think Beyonce and Jay were hanging out with Lindsay? That's what she wants us to think. Like she's so cool, she and Beyonce chill out regularly and they all love each other and are such close friends. Sketchy, yes? Just wait.
So one of Lindsay's last tweets on New Year's Eve was to Cash Warren, Jessica Alba's husband. It sounded relative innocuous: "@cash_warren St Barths we GO HARD

LOL". But why is Lindsay tweeting to or about Cash anymore? Allegedly, Lindsay and Cash hooked up. This was according to Us Weekly several weeks ago, when they had several sources who claimed that "Lindsay and Cash started making out [at the club Villa]. Lip on tongue. It was raw. They were not shy!" Jessica Alba and Cash tried to do some damage control, and my thought was that it was Alba's publicist who went out and tried to push a lot of "we're just a happy family" denials to anyone buying. Meanwhile, Lindsay is still crack tweeting Cash. Yeah… I think they hooked up, and I think Lindsay wants to again. Sketchy, very sketchy.
One more thing – here are some additional photos of Lindsay in St Barth yesterday. Fame Pictures notes that Lindsay has a bloated abdomen, which might fuel another round of pregnancy rumors. Also, I just wanted to say this – how ugly and gross is Lindsay's hair? Jesus, I want to send her some VO5 hot oil treatments.
The bikini photo is Lindsay's Twitpic, courtesy of her Twitter. Lindsay in St. Barth on December 31. Credit: WENN and Fame.