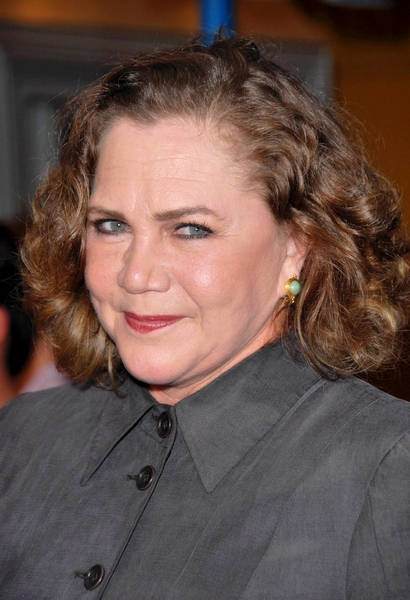 I'm not that up on the gossip from when I was younger so I never knew that Kathleen Turner and Michael Douglas had something going on during the filming of Romancing the Stone, which came out in 1984. It could have been common knowledge, but it's news to me. The Daily Mail has some excerpts from Turner's upcoming biography and she says that she had a "romance" with Douglas when they were on set at the time and he was still married. She doesn't get into specifics, but claims she thought he was separated from this then-wife, Diandra Luker, to whom he was married from 1977 to 2000. Then Diandra showed up on set to try and patch things up with Douglas and Turner got the hint:
The film was being shot high in the mountains in Jalapa, Mexico. Up there, any entertainment and fun had to come from what we did together – which usually also involved the actor Danny DeVito…

Michael and I did some very challenging stunts together for the film, and the mutual trust and emotional connection we had enabled us to take on whatever hair-raising perils were necessary.

As shooting progressed, the spirit of adventure caught all of us. We were adventuring by day and by night. I knew that Michael and Diandra, his wife at the time, were separated, so I figured a romance was OK, it was fair. It was a very heady time and I thought: "Oh, I'm falling bad."

Then Diandra showed up in Mexico, wanting to reconcile with her husband – and I saw that Michael wasn't free to pursue another relationship. We couldn't keep up the romance, but we kept our friendship. Michael always says very nice things about me. . . as well he should.
[Excerpt from Send Yourself Roses by Kathleen Turner, available on The Daily Mail]
Turner also talked about how she turned to alcohol, especially vodka, to cope with the pain of rheumatoid arthritis. She said it became a problem for her and that she ended up taking Antabuse to try and quit. She went to rehab and tried AA, where she found she wasn't as anonymous as she hoped. She said the lowest point for her was in 2002 when she was working on the stage version of The Graduate:
When my pain from the illness was at its worst, I discovered that vodka killed it quite wonderfully. I didn't want to take painkillers because I didn't like the way they mucked up my mind, so I used alcohol instead. Stupidly, I didn't consider that alcohol mucks up your mind, too.

The drinking fed a self-destructive spiral. Like the drugs I was taking for the arthritis, alcohol was a depressant – and when I took them in combination, their depressive effects multiplied. I started to question whether life was really worth living.

Like the drugs, the alcohol was also a disinhibitor. And, in my case, an intense and immense anger would come out of me when I was disinhibited.

Eventually, I became dependent on vodka. I never drank to excess before a show; alcohol didn't damage my work, but it did damage me personally…

I hit my lowest point in 2002 during rehearsals for the play of The Graduate, which was about to open in New York after a successful London run. At the intermission, I peeled off to a restaurant to collect some shopping bags I'd left there earlier.

But when I arrived, I had a vodka. Then I had another vodka. And another. How many, I don't remember. At some point, I collapsed in the bathroom. Very discreetly, the manager got me up to the office and called my husband.

Evidently, I fought Jay when he got there. He had to call a friend, who came to help bundle me into a car. Somehow, I'd turned from a charming drinker who could be the life and soul of a party into a really nasty drunk. Nor was it the first time I'd been drinking until I passed out.

The next day, after I'd apologised to Jay, I went to rehearsal and said to the cast: "I'm having a drinking problem. I have these pills that will make me desperately ill if I drink. I'm going to give them to the stage manager and he's going to give me one a day. I will not be a problem again."
[Excerpt from Send Yourself Roses by Kathleen Turner, available on The Daily Mail]
Turner says that she was "drinking to excess on occasion right up till two years ago. I'd be fine during the working week and then, on my day off, I'd drink too much."
I saw her on stage in the one-woman show Tallulah in 2000, where she portrayed the actress Tallulah Bankhead and her decent into alcoholism. She was fabulous on it, and it seemed like she had a lot of personal experience to draw on. Turner, now 53, has gained some weight since she was on stage in Tallulah. She's probably had some plastic surgery but it's subtle and not overdone. Good for her for speaking candidly about her addictions and maybe she can help others by speaking out.
According to Turner's website and IMDB, she had a guest appearance on Nip/Tuck in 2006 and was in stage performances in NY in "The Exonerated" in 2003 and "Who's Afraid of Virginia Woolf?" in 2005.
Turner is shown below on 11/30/06, thanks to PRPhotos.