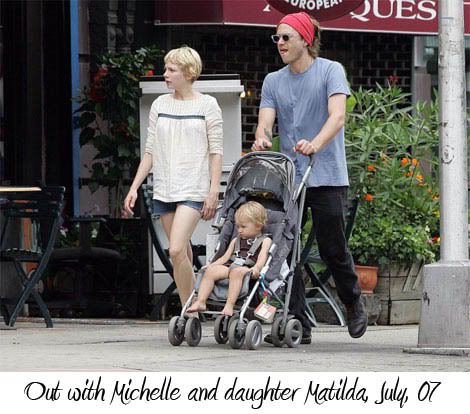 Heath Ledger's autopsy was completed this morning and the results have come back inconclusive. That often happens when the cause of death is complicated or uncommon. People has confirmed that Ledger had pneumonia at the time he died, though it's been ruled out as the cause of death. According to a forensic pathologist they interviewed, pneumonia is readily identifiable during an autopsy, because the lungs are filled with fluid instead of air. However it could still be a contributing factor. When Anna Nicole Smith died she had a bad case of the flu. A sick body and a weakened immune system could still play a role in Ledger's death. Of course this is speculation, but a bad combination of cold/flu drugs combined with prescription medications can be disastrous.
"The autopsy was inconclusive," New York City Medical Examiner spokeswoman Ellen Borakove tells PEOPLE. "We have to do further testing including toxicology and tissue testing. Neither cause of death or manner of death has been concluded. We expect additional results in 10 days to two weeks."

The 28-year-old star's body was found in the bedroom of his downtown New York City apartment, with prescription sleeping medication nearby. Another medical-examiner's office spokeswoman, Grace Brugess, also told PEOPLE on Wednesday that Ledger's body is ready to be claimed by the family, which, she said, is still working on funeral arrangements. Ledger had pneumonia at the time of his death, PEOPLE has confirmed.
[From People]
Many articles are saying that the NYPD no longer thinks it looks like a suicide. It's also been reported that there was a closed bottle of pills of Ledger's bedside, not a bunch of random pills scattered around him. I'd say about half of us keep a bottle of some sort of pills near our bed. That's not odd or unusual. It's also been noted that Heath had bottles of pills around the apartment – mostly in the medicine cabinet and other places a lot of people keep medicine. However People's forensic pathologist says that the most likely cause of death is still an overdose. Though he notes that ruling it as accidental or intentional comes after interviewing Heath's friends, family, and doctors (what's generally known as a forensic autopsy) to get an idea about his mental state.
We tried to be very careful in our reporting yesterday and noted whenever something was speculation, and we'll continue to do so. No matter how Heath passed, it is a deeply sad tragedy.