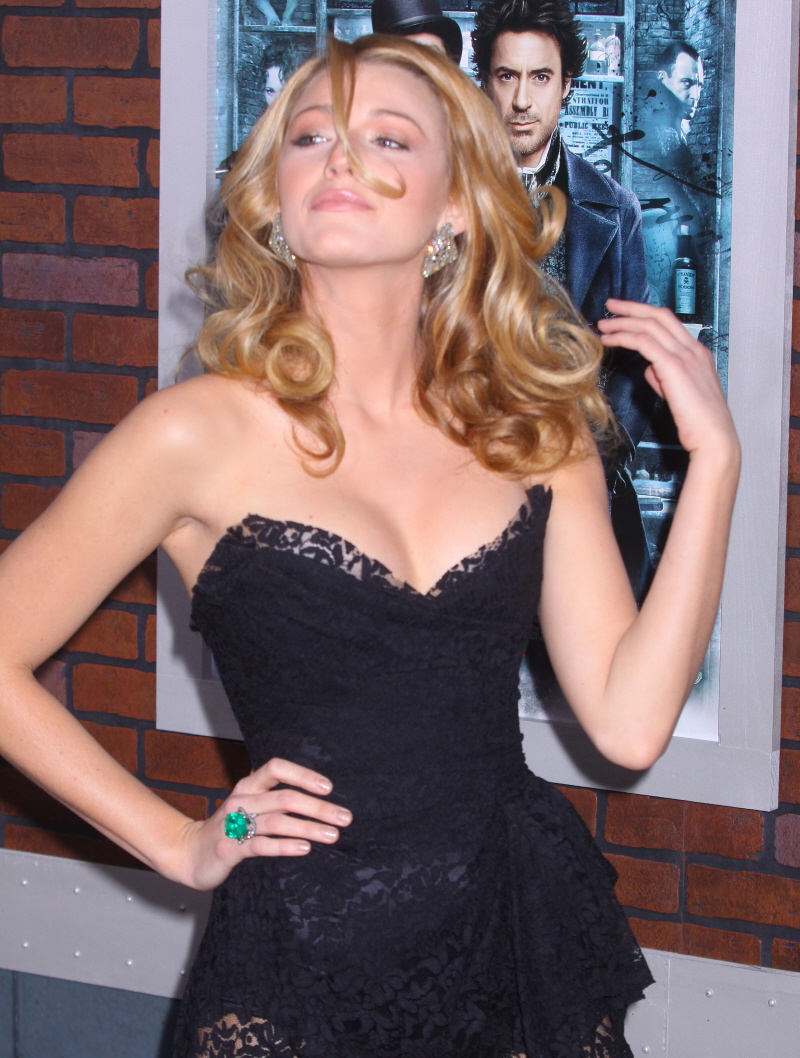 I read this report over the weekend, and I found it a little… odd. The whole thing seems to have started in the current issue of the National Enquirer, which claims that Blake Lively has approached Playboy with an offer to pose nude. That in and of itself is sketchy, but the added twist is that Blake is asking Playboy to pay her $2.5 million for the pleasure. Now… why would she do this? She's got a solid-to-hot career on television and she's slowly breaking into films. She's one of the more interesting girls on the red carpet, and she doesn't really have any scandals around her, save for the fact that the girl will never wear pants. But that's a plus in the industry! So why do Playboy? Because her mommy thinks it might benefit her career!
"Gossip Girl" star Blake Lively wants to shed her teeny-bopper image – by shedding her clothes for "Playboy"!

And she's asking a whopping $2.5 million to bare it all for the cameras!

The 22-year-old actress — who plays Serena van der Woodsen on the hit CW show — started to consider posing nude after making the movie "The Private Lives of Pippa Lee" over a year ago, sources revealed to The ENQUIRER.

In the film she wore kinky bondage clothing and had a nude scene with Alan Arkin.

"'Playboy' had already been calling her — she figures a 'Playboy' spread now will really give her some heat in her career," said a source.

Blake's family is divided over whether she should do the photo shoot if "Playboy" meets her high price. "Blake's mom has been in the business a long time, and she knows Kim Basinger and other actresses really benefited from posing for 'Playboy' early in their careers," said the source.

"But her dad Ernie is old-school. He says, 'Over my dead body!'"

Blake's reps deny that the starlet wants to pose for "Playboy," but the source insists it's part of her plan to break away from her "Gossip Girl" image.

"The show has been a hit with teens, but she says she doesn't want to get lumped in with the Jonas Brothers!" added the source.

"Posing nude would certainly distance her from her tween fans and put her in the adult world."
[From The National Enquirer]
Is Blake Lively's fan base tween girls? Do tween girls really watch Gossip Girl? I though only adult women and gay men watched Gossip Girl. And that's Blake's fan base, plus a healthy dose of perverts who have taken note of her constant pantlessness. So… in that respect, Blake would be opening herself up (get it?) to a new market – the mass market of heterosexual men who haven't yet noticed that she's constantly pantless and, oh by the way, she's got absurdly perky breasts. And if she can pull down $2.5 million, sure. Why not? If I looked like Blake, I might consider it.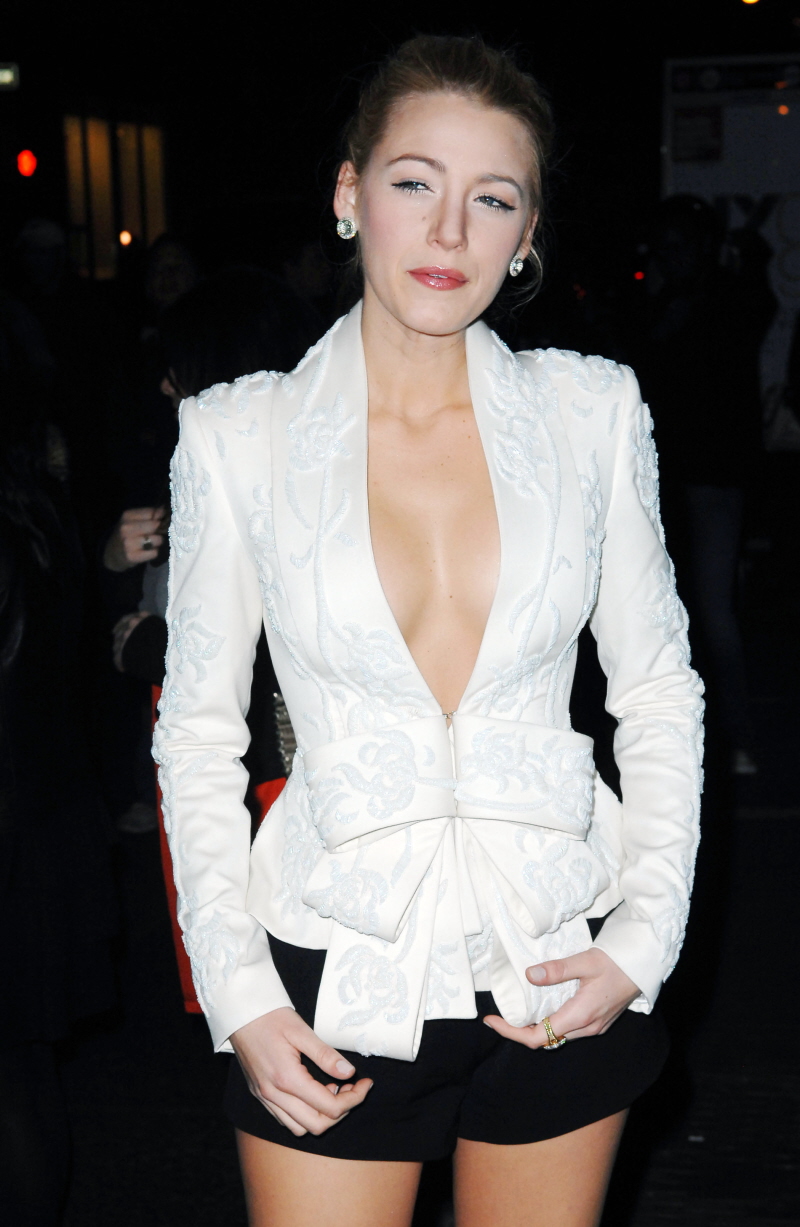 Blake Lively on December 17, 2009. Credit: WENN and Diane Cohen/Fame Pictures. Blake on November 15, 2009. Credit: AAR/Fame Pictures.