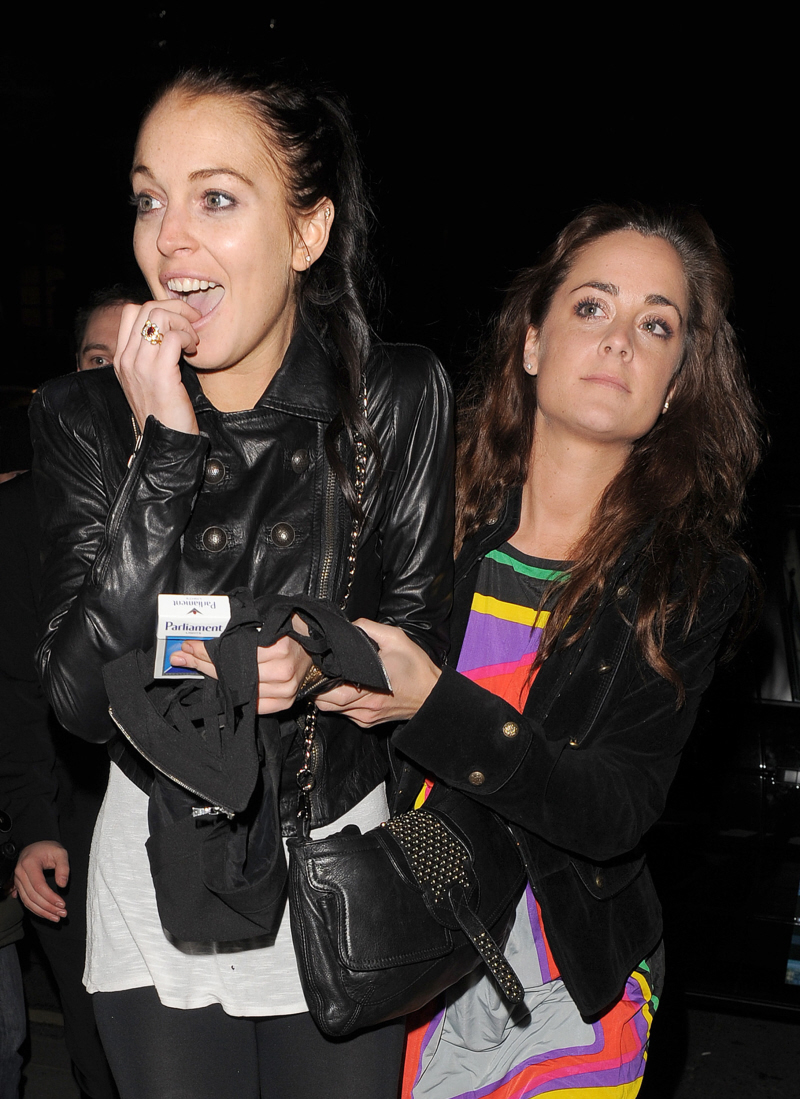 Haha, Lindsay Lohan smokes Parliaments! I never knew that about her. I would have thought a Lohan would roll hardcore and smoke Newports. Anyway, as you may have guessed, Little Miss I'm In London For Haiti is still partying her ass off in London, and wherever Blohan goes, crack drama follows. The British papers seem to be lapping it up, with breathless accounts of her behavior. Even WENN noted that Lindsay partied until 4:30 a.m. this morning, after which she went back to hotel where she banged the hell out of the door to be let in. Aw… she thinks the hotel in Sam Ronson's house.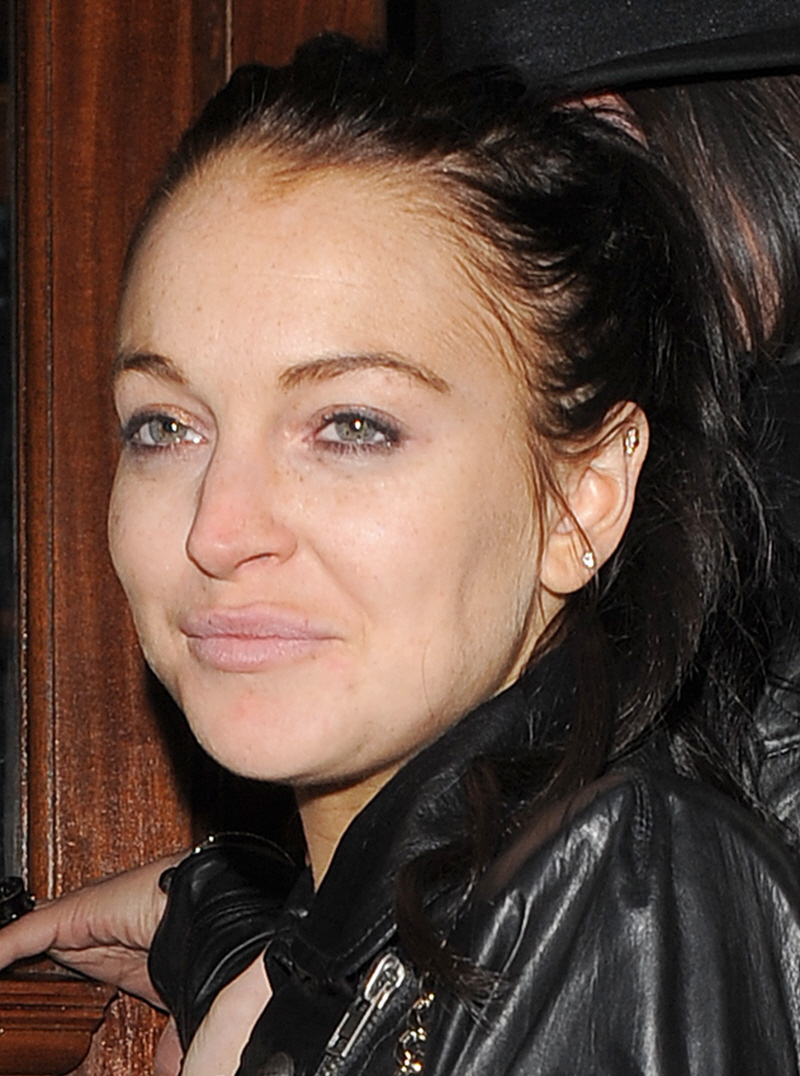 There's never a dull moment when Lindsay's in town.

And she didn't disappoint with her antics at the Adidas party. The babe startled the likes of mild-mannered JLS, Alexandra Burke, and even gave party-mad Kesha a run for her money when after one too many tipples we hear she was up dancing on sofas and chucking ciggarettes at the waitresses.

A source at the fab bash hosted by DJ Sam Young and John Woolf (MUST) at Bungalow 8 told us: "Lilo was having a ball. She was a little over the top though as she was chucking fags at the waitress."

"She was so caught up in it all she forgot to go to the gifting suite to collect her hundreds of pounds worth of goodies."

And Linds was back on form again on Wednesday night where she held court with pals at trendy Mahiki club. We're told: "She treated her pals to a table full of champers and £100 a pop treasure chests. The guys and gals alike were queuing up to meet her."

But she partied so late that she got locked out of her hotel at 4.30am, and had to bang on the door for the concierge.
[From The Daily Mirror]
Regarding the hotel situation, OK UK notes that Lindsay "and her group of friends spent some time banging loudly on the hotel's front door until they were finally let in by security." At this point, why even allow Lindsay into your hotel? Seriously?
By the way, did you know Lindsay's little sister Ali is in London too? Oh yes. Dlisted made note of Ali's eyebrow situation… what do you want to bet that Lindsay shaved Ali's eyebrows during some crack rage?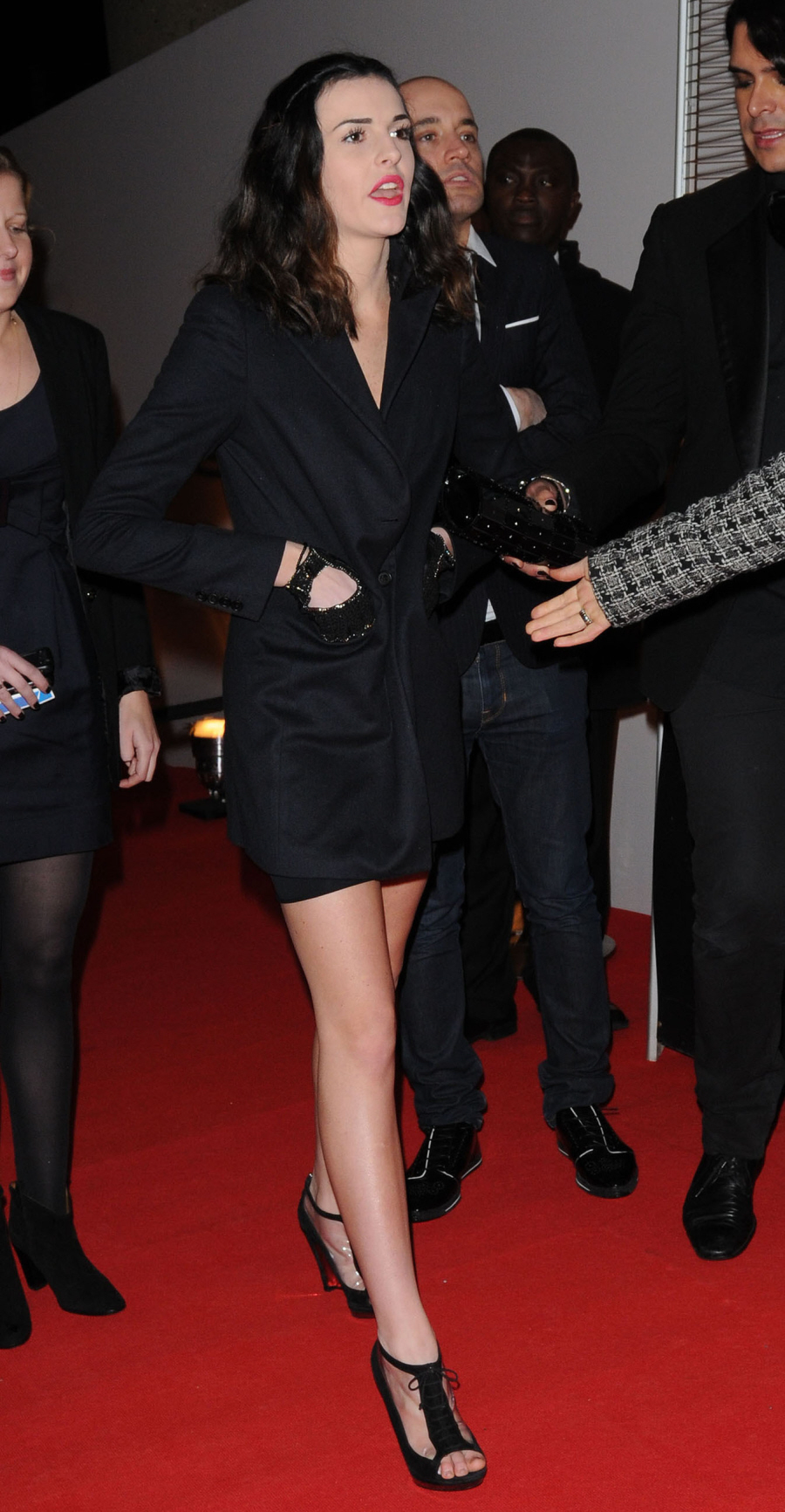 Lindsay Lohan out and about in London on February 18, 2010. Credit: WENN.