Robert Pattinson confirms he & Kristen Stewart are "together"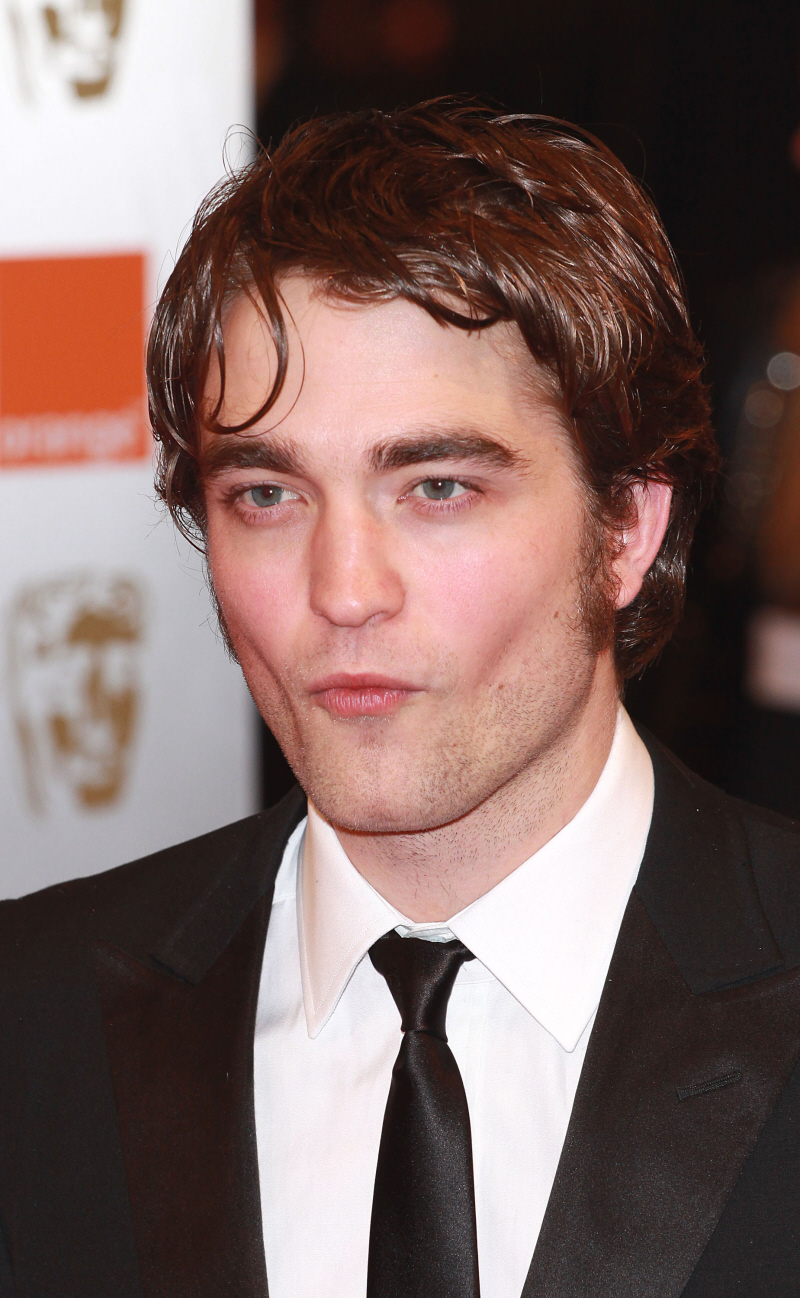 CB and I were debating whether or not this "interview" with Robert Pattinson was authentic. The verdict? Probably not, but it's still interesting, and there is a slight possibility that it's the real deal. In any case, it's going to be widely reported, so here goes. Sparkles "confirmed" to The Sun that he and Kristen are "together" and that they seemed to be avoiding each other at the BAFTAs because "We can't arrive at the same time because of the fans. It goes crazy. This was supposed to be a public appearance as a couple but it's impossible. We are here together and it's a public event but it's not easy. We have to do all this stuff to avoid attention." Hmm…
SORRY girls, but ROBERT PATTINSON has admitted for the first time that he and hisTwilight co-star KRISTEN STEWART are an item.

The mystery of their relationship status has been driving fans of the vampire saga loopy.
Brit actor Robert carried on with the secrecy at Sunday's Bafta bash – then admitted they were a couple at the post-do dinner.

The pair at first went to ludicrous lengths to avoid being seen together by devoted fans.
They arrived separately and did not sit together during the ceremony at the Royal Opera House in London's Covent Garden.

But as soon as they were out of the glare of the public, they were all over each other. According to Robert the cloak-and-dagger stuff is just to avoid attention.

He said: "It is extremely difficult but we are together, yes. We can't arrive at the same time because of the fans. It goes crazy. This was supposed to be a public appearance as a couple but it's impossible. We are here together and it's a public event but it's not easy. We have to do all this stuff to avoid attention."

Kristen, who picked up the Orange Rising Star award, arrived at the dinner with six security guards. Not even PRINCE WILLIAM had that much protection.

Once inside the afterparty Robert and Kristen – whose next Twilight movie, Eclipse, is out in July – couldn't get enough of each other. They were snapped leaving the do, which was held at the Grosvenor House Hotel, at around midnight.

Robert headed to the gongs from shooting movie Bel Ami with UMA THURMAN.

He said: "A load of us came straight here. It feels like a work night out. The film is going well. I play a French journalist in 19th Century Paris. The problem is I have to leave for work again at 6.30am."

I can't help feeling a bit sorry for Kristen – who was partying in London again last night, this time at the Elle Style Awards – and Robert.

They are obviously smitten but feel they have to hide it from the world.
[From The Sun]
Reason this interview could be legit: Sparkles could be drunk. Reason it's not legit: Because he doesn't ever talk like this. When he's really being interviewed, Sparkles says stuff like "I hate vagina." The real Sparkles thinks the plural of "vagina" is "vagina". As in "I'm allergic to that flock of vagina." I'll let you decide.
Meanwhile, Kristen was honored last night at the Elle Style Awards in London. She was named "Elle Style Woman of the Year". Unfortunately, she showed up with lopsided boobs in a too-tight cocktail dress. Woman of the year, indeed! Here are some photos of Kristen at the event: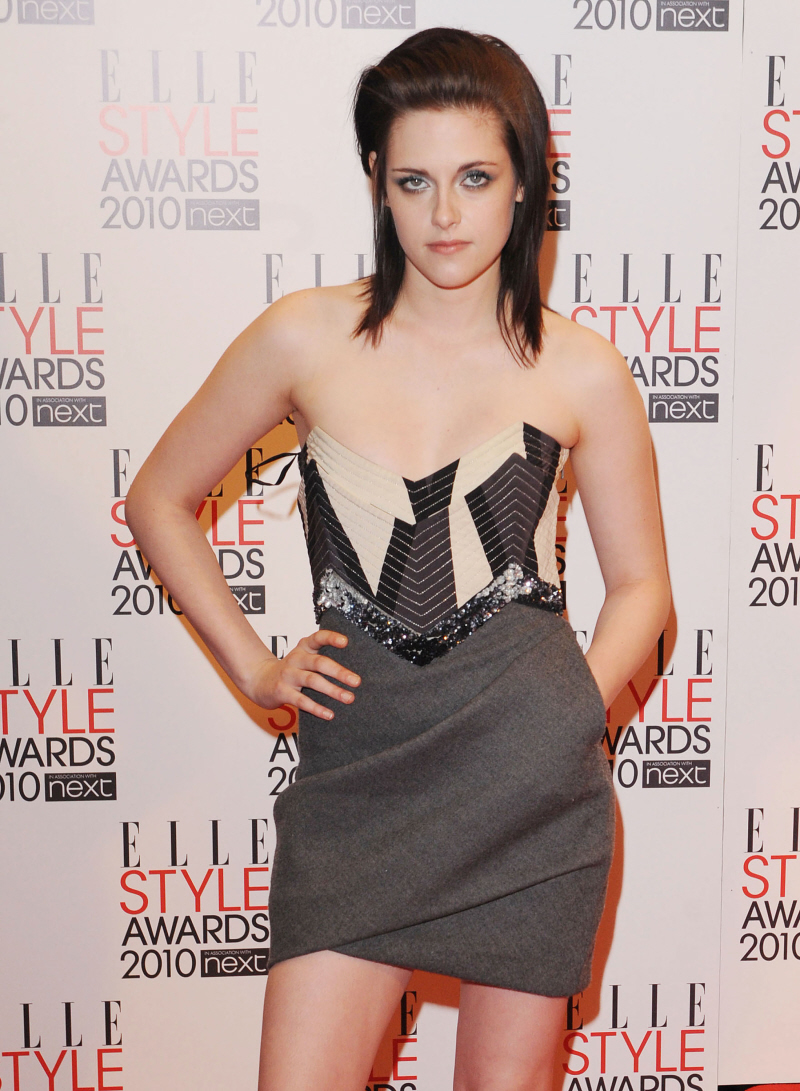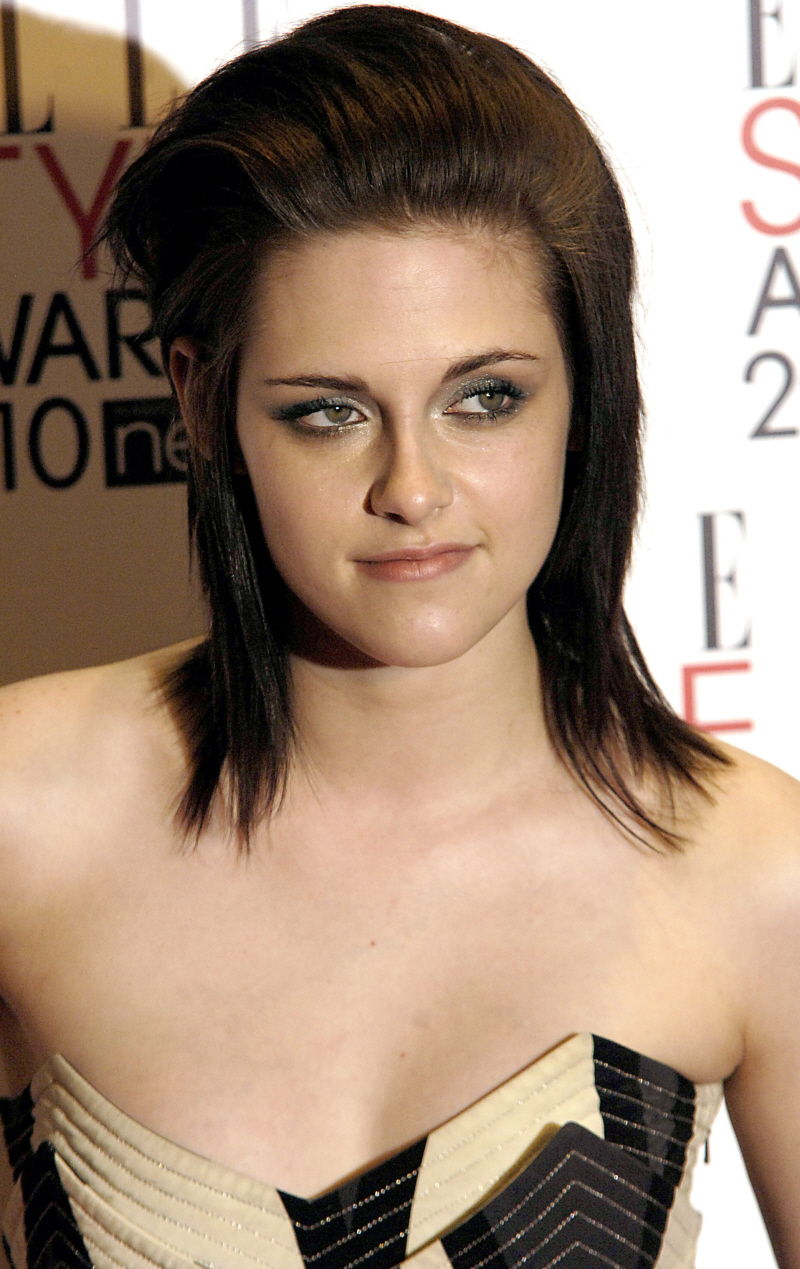 Kristen at the Elle Style Awards in London on February 22, 2010. Sparkles at the BAFTAs on February 21, 2010. Sparkles and Kristen promoting 'New Moon' on November 14, 2009. Credit for all: WENN.

Written by Kaiser

Posted in Dating, Kristen Stewart, Robert Pattinson

- Who butchered the National Anthem? [D-Listed]
- Rob Lowe never ages [Lainey Gossip]
- What is Vanessa Hudgens wearing? [Go Fug Yourself]
- Summer guide to reality TV [Reality Tea]
- Game of Thrones recap [Pajiba]
- Tan Mom's music video [Buzzfeed]
- Amanda Knox is broke [Starcasm]
- Backstage at the Billboard Awards [Popsugar]
- Miley is still stuck in the 90s [Popoholic]
- Blind Items revealed: Adam Levine [CDAN]
- Hugh Hefner bought Crystal Harris a house [Celebslam]
- What happened to Aimee Teegarden? [The Blemish]
32 Responses to "Robert Pattinson confirms he & Kristen Stewart are "together""