The Bachelor chooses his bride (spoilers)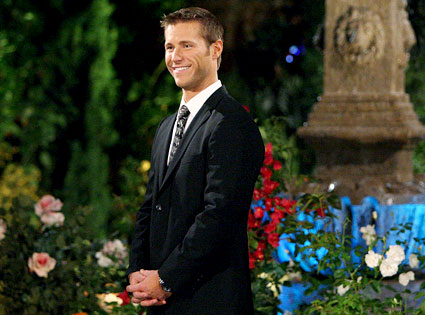 Obviously this entire post is a spoiler if you taped the show and are waiting to watch it. (I swear I thought I taped this, but when I consulted the DVR this morning it was mysteriously missing. This was somewhat of a relief to me.) Bachelor Jake, an airline pilot, chose his maybe-bride last night, a divorced woman named Vienna who cheated on her ex husband when he was deployed in Iraq. And if that wasn't enough of an insult to her husband, Vienna also emptied his bank accounts to pay for her boob job. Vienna was not a fan favorite, but many people note that she had better chemistry with Jake than the other woman, Tenley, a college admissions rep. Jake's family met both of the finalists and preferred Tenley, though: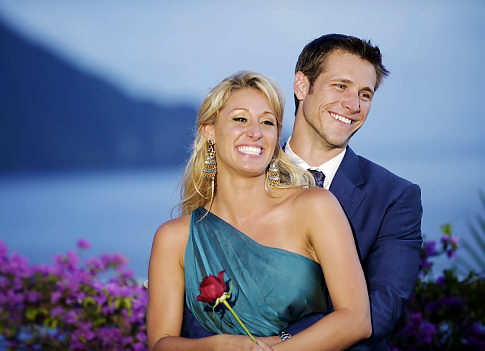 While it was Tenley Molzahn, 25, who the Pavelkas thought fit right into their tight-knit dynamic, the rumor mill was right.

Jake is engaged to Vienna Giraldi, 23, after popping the question with a Neil Lane-designed princess-cut diamond during the final rose ceremony, which aired tonight.

Forget the Rozlyn drama, forget Ali's premature departure. The moment we were all waiting to see was which girl, Tenley or Vienna, was the first to be escorted by Chris Harrison over to Jake.

Because, in this game, second is always best.

Alas, it was Tenley, emotionally scarred by her first husband and unsure she could love again, who in all her ivory-clad, strapless glory was unwittingly the first one to face Jake.

But while she got the proverbial slap in the face, and no traditional round-cut ring, she at least had the right attitude, saying she didn't want anything less than a guy who loved her through and through, without a doubt.

And Jake thought something "just didn't feel right" with the squeaky-voiced college admissions officer from Oregon.

The emotional connection was there, ("My heart still hurts for you," he told her on the After the Final Rose special), and they obviously didn't seem to have much trouble with the surface romance, but Jake was feeling the fire for Vienna.

He pretty much admitted, however, that Tenley was so perfect in his eyes ("I put her on this pedestal") that he felt he needed to be a certain way, while, with Vienna, he could be completely himself.

Perhaps because when it came to maturity, he could be the boss in that relationship? (We're just thinking in print here.)

"Jake will see the mistake he made, and I feel bad for him," Tenley said as she rode out of the Bachelor's life—until their contracts reunited them, that is.

But take away the psychology of the whole thing and the circumstances under which Jake and Vienna met, and you've got yourself a lovely proposal.

"Vienna, I love you with everything I have," Jake said as he got down on one knee before her. "Will you marry me?"

And Vienna, who apparently knew she deserved this moment all along, could only cry and whisper, "Oh my God, oh my God… Yes."
[From E!]
This won't last long, anyway. Jake will get more tail then he ever imagined possible and will be dating someone else within a few months. This guy claimed that he wasn't sleeping with the women on their overnight dates, but I'm not buying that.
Meanwhile Ali, who left the show at her boss's insistence, will be the next Bachelorette. These shows are still bringing in ratings for ABC and obviously they're getting press, so they're not going away anytime soon. They have only one success story in 14 seasons so far, and that's Trista Sutter and Ryan. There was another Bachelor wedding over the weekend though, between season 13 Bachelor Jason Mesnick and the woman he rejected on the finale, Molly Malaney. Some love connections are being made, but I would bet that Internet dating has a higher success rate.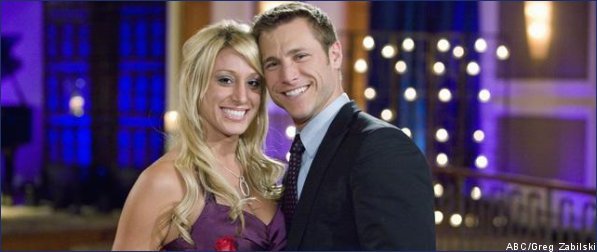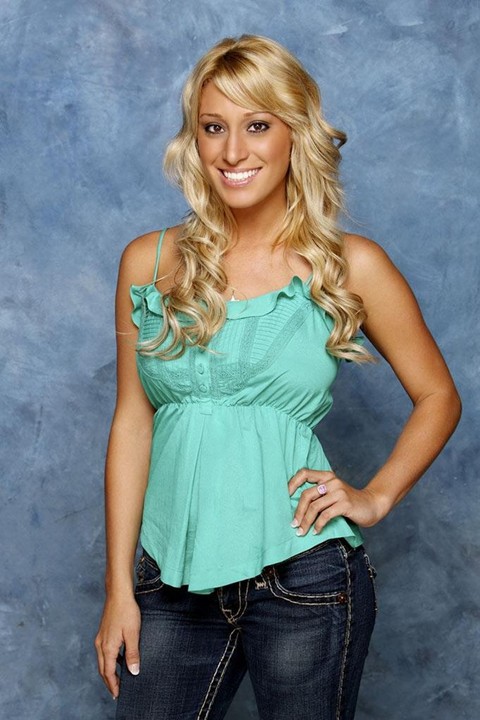 Written by Celebitchy

Posted in Jake Pavelka, The Bachelor

- Zach Galifianakis is awesome [Buzzfeed]
- Prince at the Billboard Music Awards [D-Listed]
- Bieber's Billboard look [Go Fug Yourself]
- Married to Medicine recap [Reality Tea]
- Celebrity first marriages [Pajiba]
- The last Mad Men baffled a lot of people [Lainey]
- Karolina Kurkova's crazy hot dress [Moe Jackson]
- Jennifer Garner on set [Popsugar]
- Kitten vs. Lizard [CDAN]
- Doetzen Kroes' great butt [Celebslam]
- Shameless star Jeremy Allen White [OMG Blog]
- RIP Ray Manzarek [Bossip]
33 Responses to "The Bachelor chooses his bride (spoilers)"