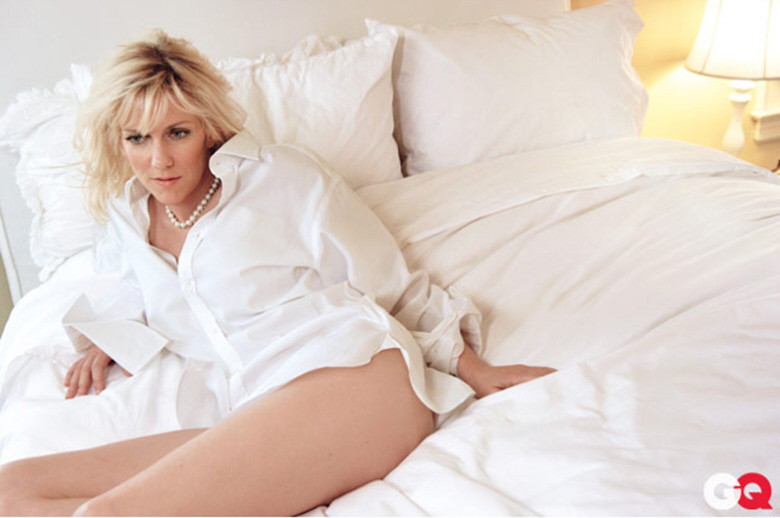 Yesterday, we spent a lot of time going through Rielle Hunter's epic, crazy, totally wrong interview and photos for GQ. Where she had once been a model of keeping her mouth shut, she revealed herself to be a woman obsessively in love with John Edwards, and completely enamored with his bullsh-t. Oh, and she seems to love the limelight too, so I imagine we're going to see a lot more of her in the months to come too.
Within just a few hours of the GQ stuff coming online, Rielle apparently spoke to Barbara Walters, telling Babs that she found the photo shoot she participated in willingly to be "repulsive". She also claimed that she cried and screamed about it, and that her explanation for the shoot was that she "thought that having one of those photos was okay and would be sexy and that there were others that were just beautiful headshots, but that GQ picked photos to hit one note." Right.
Anyway, GQ revealed their behind-the-scenes video of what went down, and it's pretty funny in the wake of Rielle's asinine explanation. You get to see Mark Seliger (the photographer) asking Rielle to position her body in certain ways. So, you know, it was clear that he wasn't just taking "head shots". Oh, and he shows her the shots he's taken! Jesus. I mean, how f-cking insane is this woman? And watch how she plays to all of the cameras! Oh, she thinks she's the sexiest bitch in the world. She's even pulling a Jennifer Lopez face, I swear. Here's the video: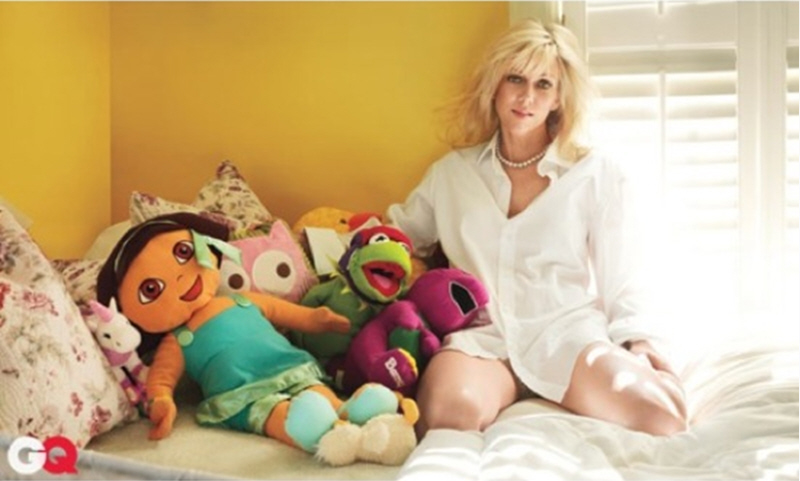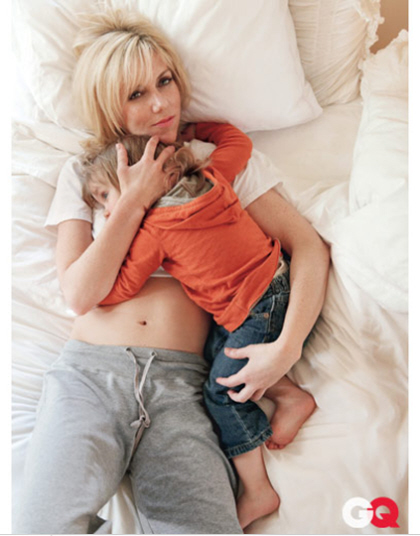 GQ photos of Rielle courtesy of the Washington Post and GQ online.