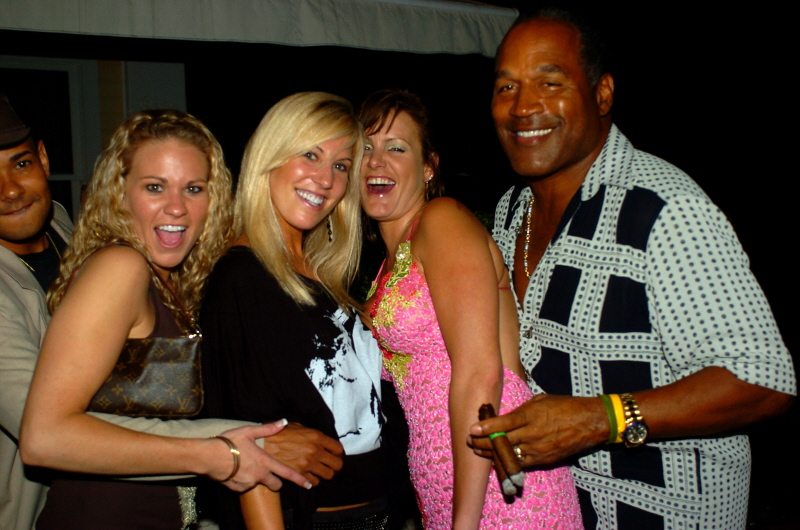 Normally, I couldn't care less about anything having to do with O.J. Simpson. I'm not of the generation that saw O.J.'s trial as some kind of cultural touchstone. To me, it was just a story about the failure of the judicial system, and there are enough stories like that to fill thousands of books. The last we heard from him, CB reported that his girlfriend was afraid of what he might do to her if and when he gets out of prison, where he's been since he was convicted of armed robbery (or attempted armed robbery, or something like that, I don't care enough to look it up, blah).
Anyway, this story is thankfully not about his girlfriend, it's about his "Girls". Meaning "The Girls" in prison. That's what the gay posse call themselves in prison, apparently, and it seems like O.J. and The Girls get along quite famously! I know I shouldn't find any of this funny, but I do!
O.J. Simpson is despised around the world, but inside prison, he's treated like royalty by his gay posse! That's the startling revelation of a former inmate, who recently served time next to the disgraced football hero at Nevada's Lovelock Correctional Center.

With the help of adoring prisoners and guards, O.J. is able to gamble on sporting events, get special privileges – and even receive massages from a group of gay inmates known as "The Girls," says the source.

"O.J. may be a pariah on the outside, but in prison, he's still a somebody," his fellow jailmate told The ENQUIRER exclusively.

"He's really tight with 'The Girls,'" said the source, referring to the openly gayl transgender part of the prison population.

"Whenever we'd be let out to the yard, O.J. would almost always hang out with them. The 'girls' treated him like he was a king."

And "Daddy Juice" really knew how to take care of his "girls", the source said.
[From The National Enquirer]
Well, it was either Nation of Islam or the gay posse. No comment on the wisdom of O.J.'s choice. But I would love to know how "Daddy Juice" takes care of his girls. I'm letting my mind wander, and something tells me it involves a lot of toilet wine and lube. Sigh… prison. Where the men are men, unless they're Girls. By the way, the Enquirer called this story, "O.J.: King of Queens". Which is remarkably clever!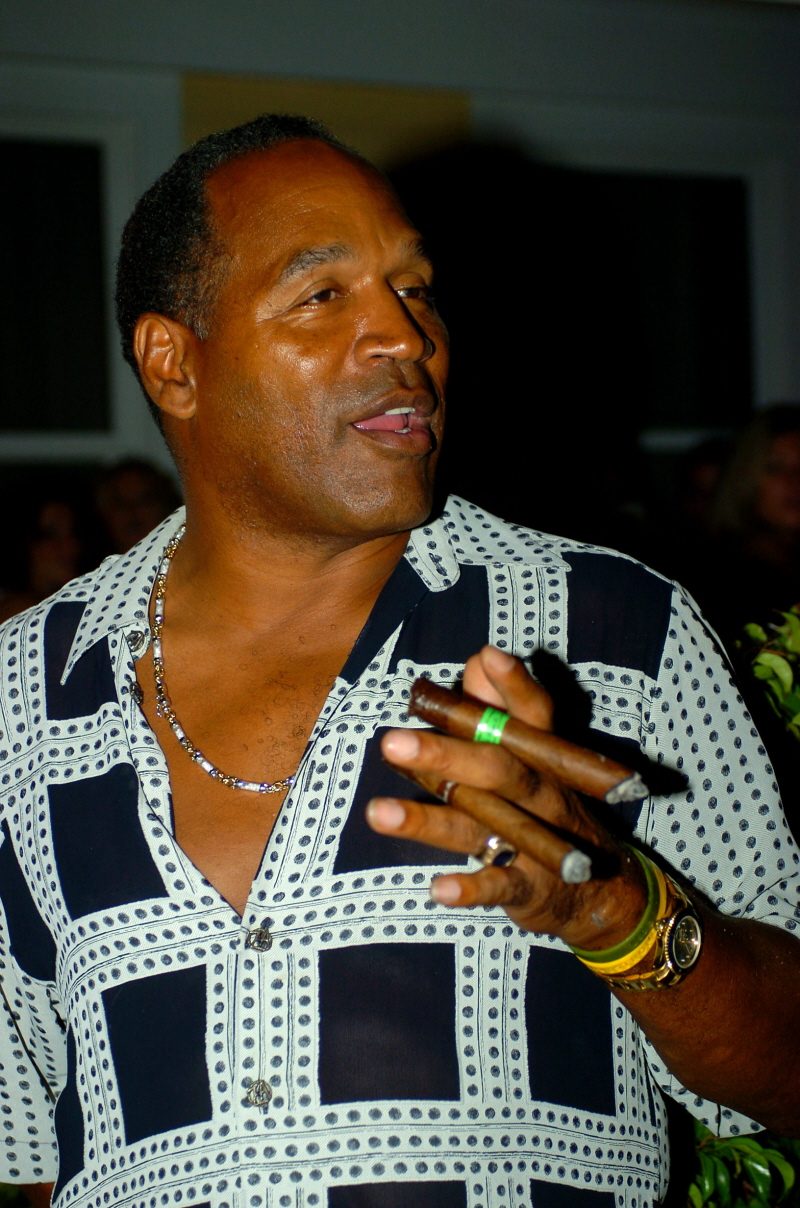 O.J. with some ladies on November 17, 2006. Credit: ROC/Fame Pictures.