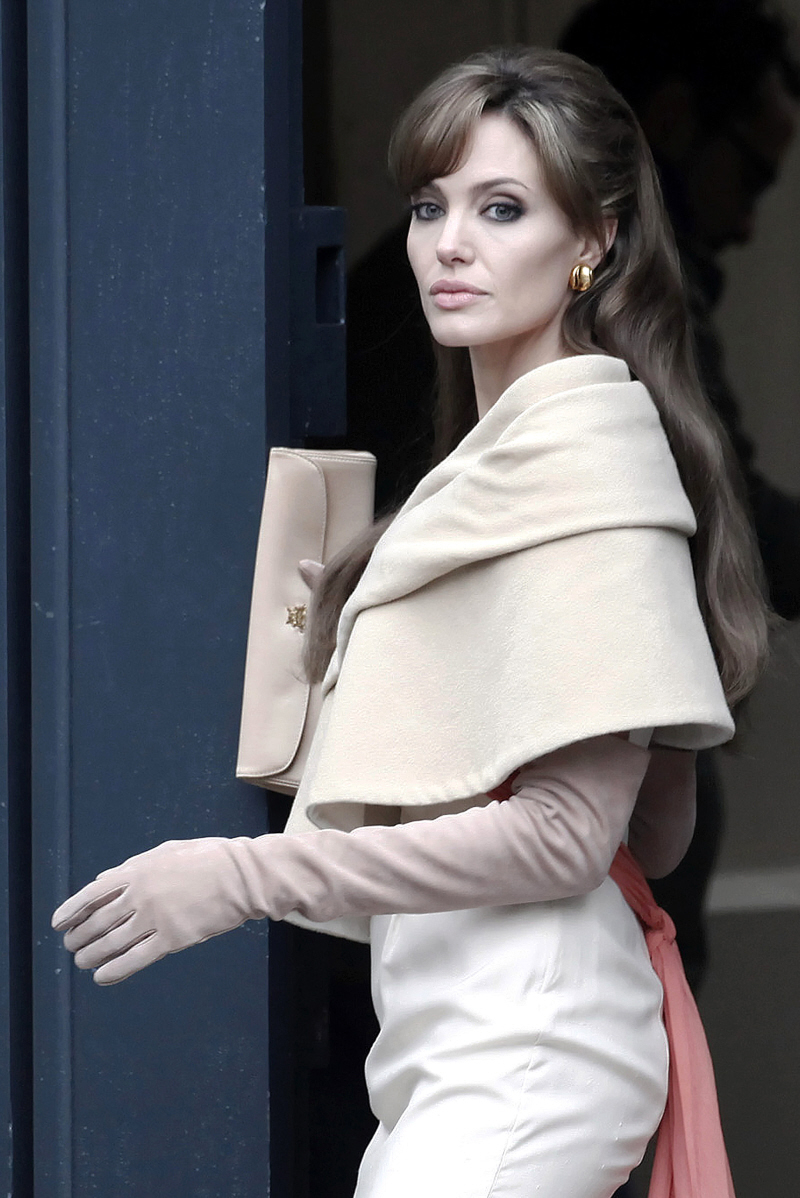 Oh, I so hope this happens! The Los Angeles Times reports that Angelina Jolie is in serious talks to play one of the most famous, most wicked, most terrifying Disney villainesses of all time! Apparently, with the enormous financial and critical success of Tim Burton's live-action Alice in Wonderland, Disney is looking to cash in again, this time giving Tim Burton the Sleeping Beauty property. But in a typical Burton twist, the idea is to make the live-action film as told mainly through the perspective of Sleeping Beauty's villainess, Maleficent. And who should play Maleficent? Sources tell the LAT that Angelina is "keen" on the film as Tim Burton is trying to figure which project to do next: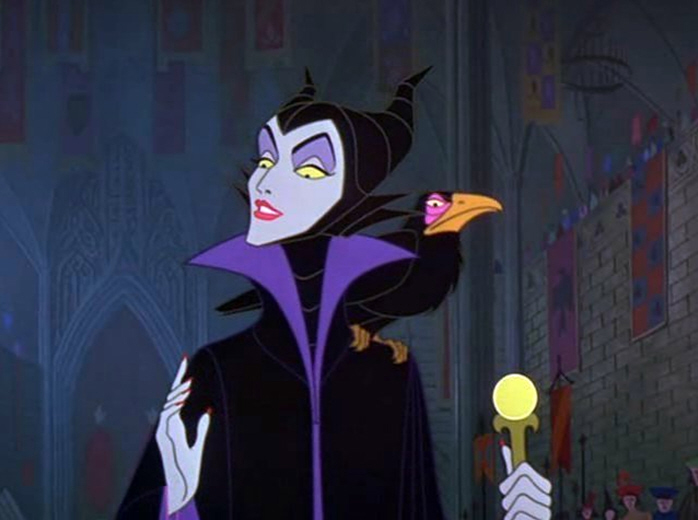 With "Maleficent," the postmodern take on "Sleeping Beauty," gaining momentum at Disney, there's also a star who could be surging with it: Angelina Jolie.

Earlier this week, the news broke that Disney had hired its longtime collaborator Linda Woolverton ("Beauty and the Beast," "The Lion King") to work on the screenplay for the live-action take on the 50-year-old hit. (Maleficent is the evil fairy godmother in the Disney film; this story would be told, "Wicked"-like, from her perspective.)

Both Tim Burton and Angelina Jolie had last spring been rumored to join the project, which Disney has been kicking around for a while as a way to mine its library, among other things. Burton's involvement remains unclear as he contemplates several projects. But sources say that, as of the last few weeks, Jolie is keen on the film and would like to sign on to play the titular villain.

There's no deal (or, for that matter, script) yet. And it's unclear if Jolie's involvement would be conditional on Burton moving forward with it too. But it's nonetheless notable that Jolie — who has no new movie after shooting the international thriller "The Tourist" — is actively engaging with the material and could, according to sources, very well star in the film when all is said and done.

A Disney spokesman this week said the company would not comment on anything "Maleficent"-related. Jolie manager Geyer Kosinski could not be reached for comment Thursday.

A quick primer on Maleficent: The wicked fairy godmother is the character who casts the original spell on Sleeping Beauty (a.k.a. Princess Aurora, quoth Wikipedia) that the young girl will prick herself on a splinter and die; Maleficent is an archrival of sorts to the good fairy godmother, who casts a counter-spell that says the girl will sleep for a century and then be awakened by the kiss of a prince. The original versions of the fairy tale don't name Maleficent; the character was named and shaped by Disney for its 1959 film, and would of course be deepened and amplified for this one.

What would Jolie's involvement mean for the property and her career? Telling a classic story from another perspective would certainly fit with the trend of putting a new spin on the standby classics. And casting Jolie in it would certainly broaden the audience for a Disney fairy tale (read: bring men in to theaters).

Of course the choice to make a villain the main character instead of a secondary one could impact Disney's ability to bring in younger audiences. And the studio would need to contend with far less pre-awareness for a single, lesser-known character than it did for a timeless classic such as "Alice in Wonderland." But there are also plenty of reasons that Disney, whose new production chief Sean Bailey is said to hold the project close to his heart, would push "Maleficent" forward.

With "Alice in Wonderland" a monster hit, it's hardly a secret that Disney is looking to reprise more classic material. That's especially true for a movie that, like "Alice," centers on the battle between two opposing sovereigns.

As for Jolie, she's not really done much kid-centric over the course of her career, "Beowulf" perhaps excepted — and that's not exactly full-on kiddie material. The idea of taking on a role that's both live-action and actor-friendly, but still whimsical and delicate, could mark a refreshing change of pace after her recent action-movie kick that has her in "Tourist" and Phillip Noyce's international thriller, "Salt." Sometimes the desire is there. It just needs to be … awakened.
[From The LA Times]
Yeah, don't get me started on the LAT forgetting that Angelina did voice work on both Shark Tale and Kung Fu Panda (and she's signed on to do voice work for Kung Fu Panda 2: The Kaboom of Doom). But the gist of the project seems on target – and if it does happen with Jolie and Burton confirmed, it will probably be another year (at least) until the production starts, or until they have any kind of shooting script.
Sleeping Beauty has always been one of my favorites of the Disney-princess films – if you go back and watch it as an adult, it's kind of strange to think that you were so in love with it though – it's very dark (courtesy of Maleficent, a really creepy spindle, a fire-breathing dragon and lots of Freudian "thorn" imagery) and it's one of the scarier Disney-princess movies. Maleficent is a terrifying villainess, and I would love to see Angelina tackle that kind of cartoon-ish evil character.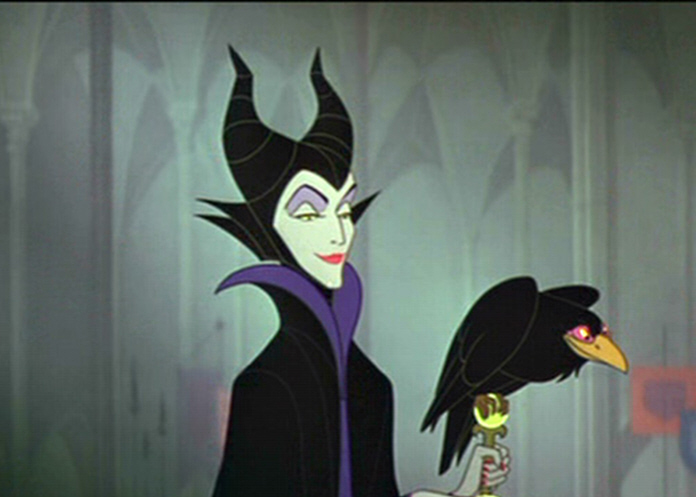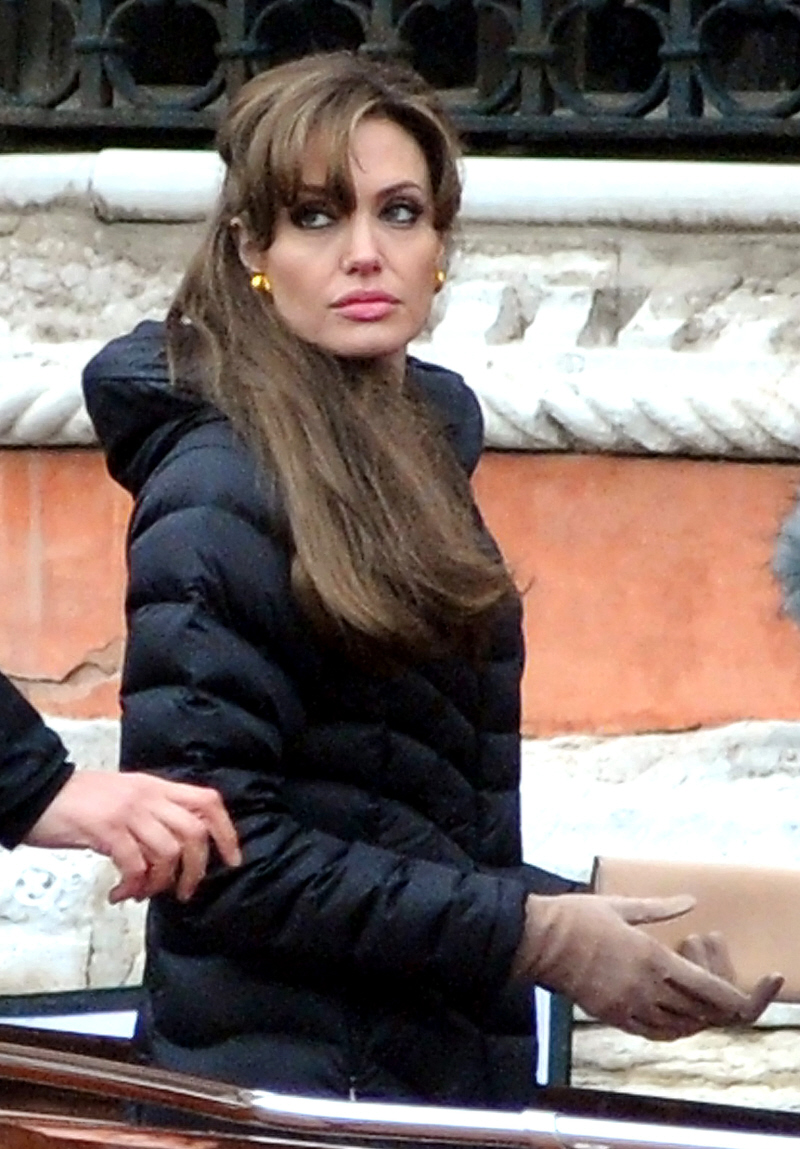 Images of Maleficent courtesy of Google Images. Angelina in Venice on March 16, 2010, and in Paris on February 25 & 26, 2010. Credit: WENN.