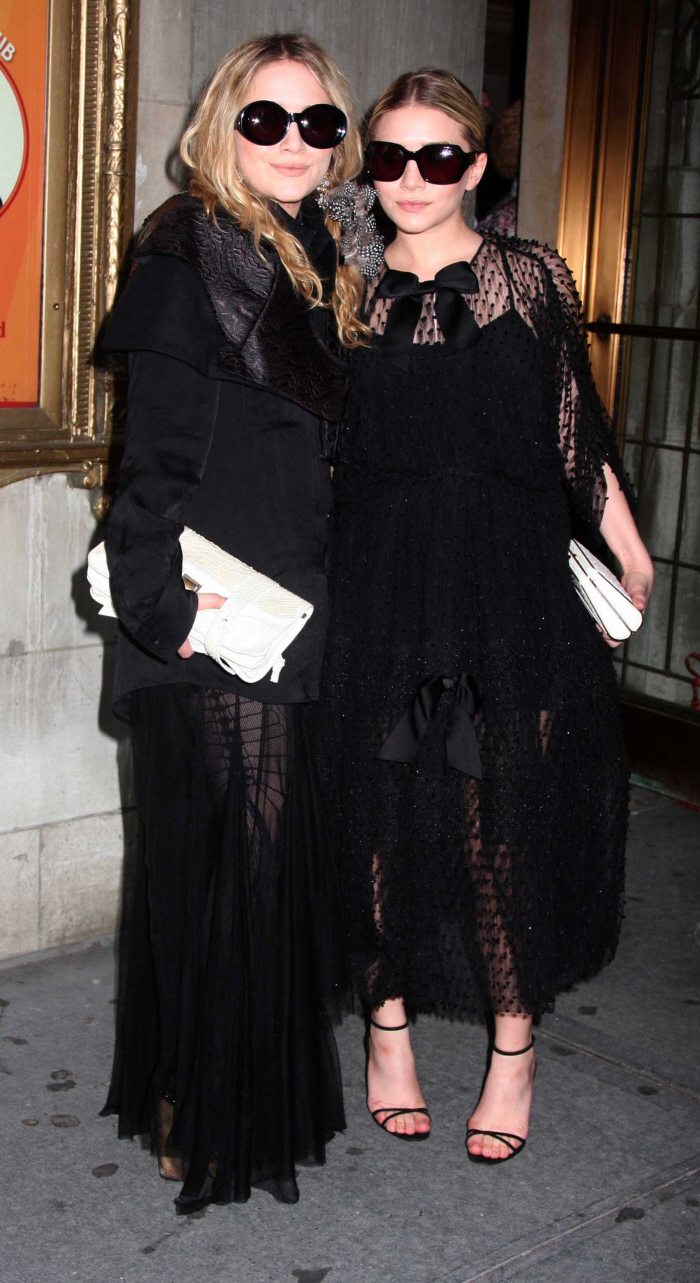 Mary-Kate and Ashley Olsen attended the big Broadway fundraiser Lend Me A Tenor last night. They both decided to play it goth it seems. Can you tell them apart? I never could. Granted, I never cared enough to try. But apparently even professional photographers are having problems with it too – HuffPo notes that most agencies mislabeled these photos, and apparently MK is the one with her hair down…? Who knows? All I know is that this whole goth twins thing is a little ridiculous. Gawker labeled these photos "Olsen Twins Enter the 'Old Greek Widow' Phase of Adolescence". Seriously, they look like 50 year old Goth Ladies Who Lunch. The Sun was equally displeased:
THE only thing missing here is Cousin It.

MARY-KATE and ASHLEY OLSEN appeared to have raided Wednesday Addams' wardrobe last night as they stepped out in matching black clobber.

Maybe the twins have been indulging in too much ROBERT PATTINSON over the Easter weekend and were inspired by something a little Twilight-esque.

Dressed head-to-toe in black, complete with oversized sunnies, the girls covered their petite frames with gothy ankle-length frocks.

Despite the summertime looming, the only splash of colour came from identical white clutch bags.

The actresses-turned-fashionistas were attending the opening night of Lend Me A Tenor in New York.
[From The Sun]
I don't know what the weather's like in New York, but here in the South, we're having a full-blown heat wave after a terrible winter. I'm wearing my summery best of grey sweatpants and a white t-shirt, and I just turned on my air conditioning. Even if New York isn't as warm as all that, does MK (?) really need all of these layers of heavy, black fabric? Oh, I guess their "splash of color" was the matchy-matchy white clutches. Ugh. Fashion disaster.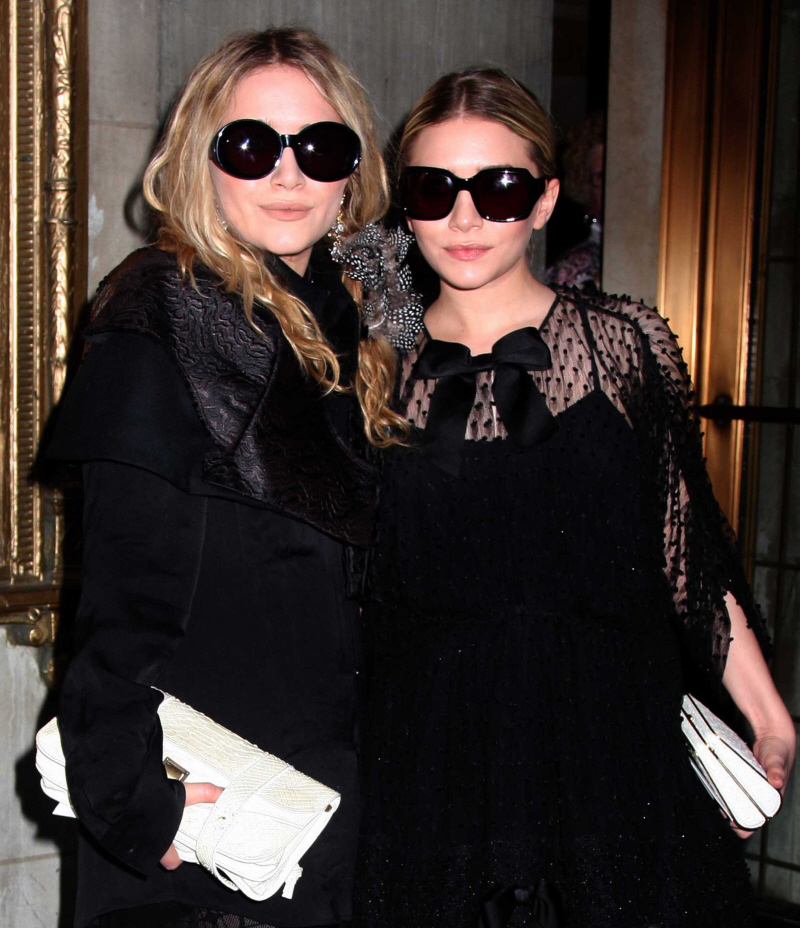 MK & Ashley in NY on April 4, 2010. Credit: WENN.