Angelina Jolie & Grandma Pitt bring the twins out to the balcony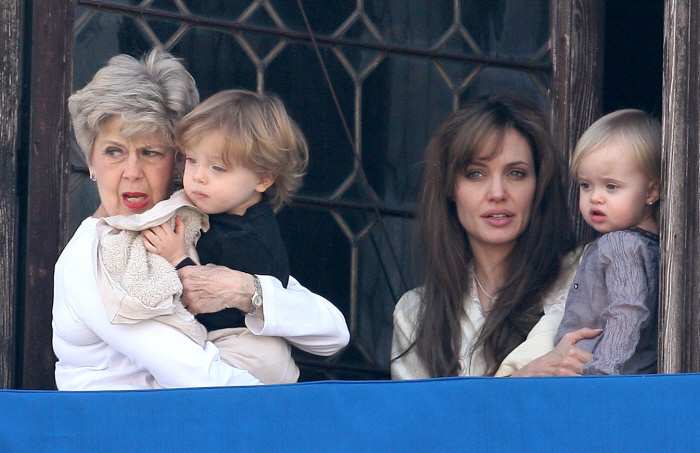 Here are some new photos of Angelina and the twins out on the balcony with Brad's mom Jane. Jane seems pretty absorbed in pointing something out to Knox, while Vivienne seems to always be in a state of pre-tantrum. Perhaps the sun is in her eyes? All I know is that she seems to have to that "3 seconds to go from quiet to blood-curdling scream" look on her face. I know babies. That baby is a wailer. By the by, you know that Star Mag story from this morning about Angelina being knocked up? "Totally false," says some random "source" to >People Magazine. Shocking!
Since I'm in a foul mood, let's have a little fun captioning these photos. Here we go:
Angelina: "Baby doll, this is how you make a shank eye. I learned it from Empress Zahara."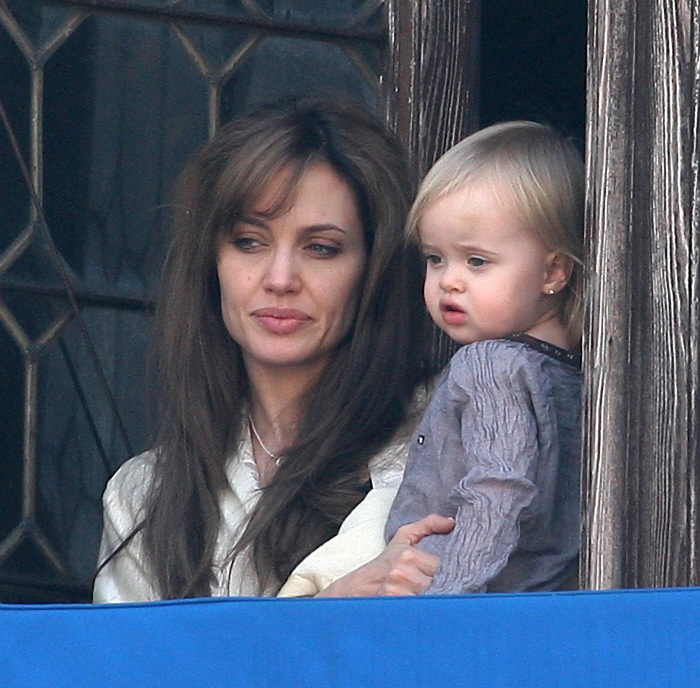 Jane: "Angelina, whose handcuffs are these?"

Vivienne: "Mama, why do I have a mullet? I don't want the business up front and the party in the back."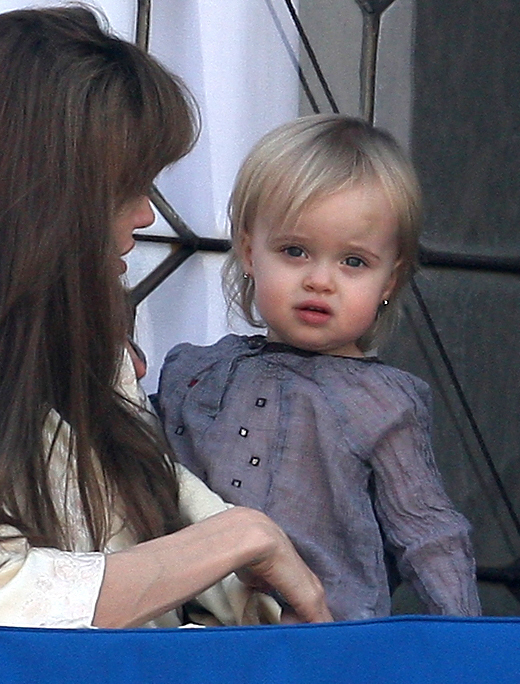 Vivienne: "WTF? I have to wear black and grey FOREVER?!?"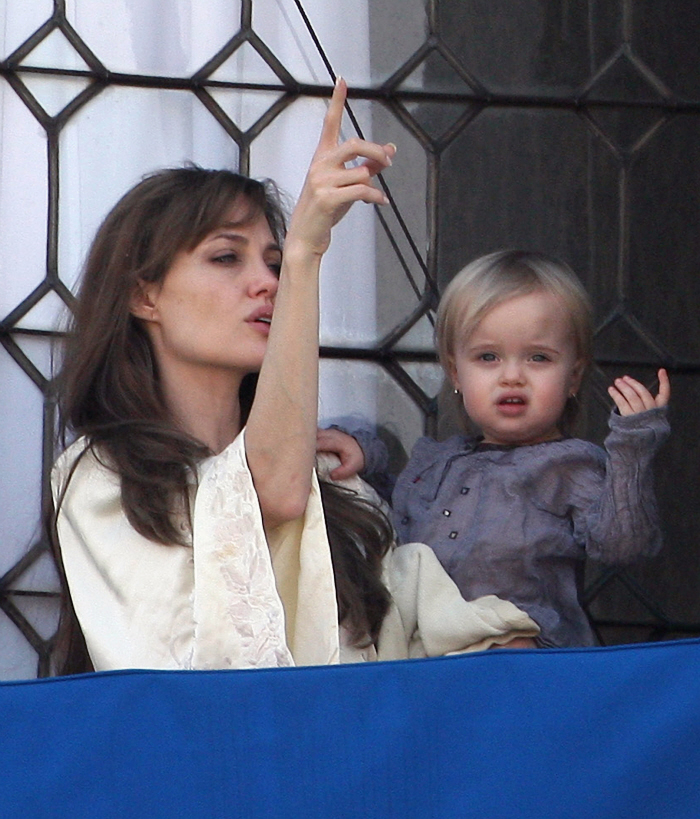 Vivienne: "Hahaha, GerBILL. I get it."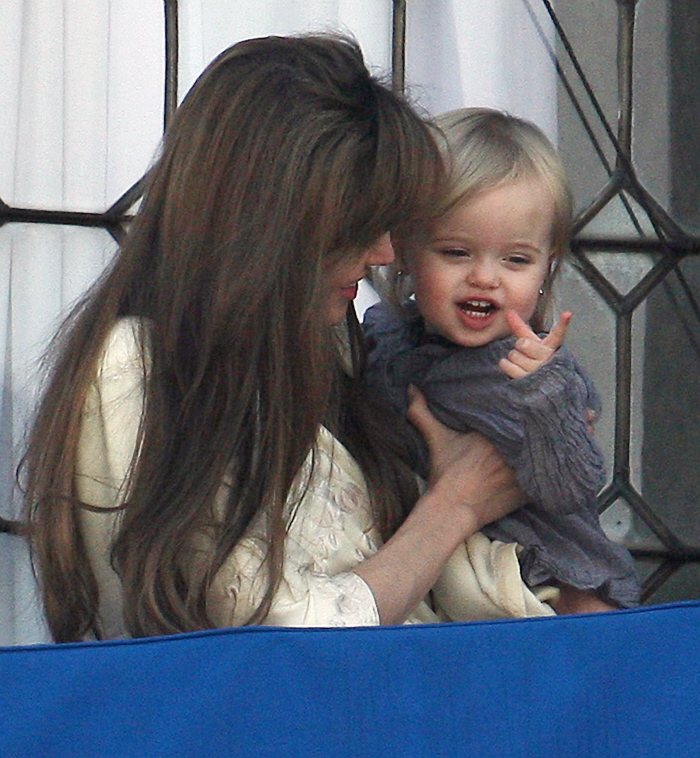 Angelina, Jane Pitt and the twins in Venice on April 14, 2010. Credit: INFphoto.com.

Written by Kaiser

Posted in Angelina Jolie, Knox Leon Jolie Pitt, Vivienne Jolie-Pitt

- Who butchered the National Anthem? [D-Listed]
- Rob Lowe never ages [Lainey Gossip]
- What is Vanessa Hudgens wearing? [Go Fug Yourself]
- Summer guide to reality TV [Reality Tea]
- Game of Thrones recap [Pajiba]
- Tan Mom's music video [Buzzfeed]
- Amanda Knox is broke [Starcasm]
- Backstage at the Billboard Awards [Popsugar]
- Miley is still stuck in the 90s [Popoholic]
- Blind Items revealed: Adam Levine [CDAN]
- Hugh Hefner bought Crystal Harris a house [Celebslam]
- What happened to Aimee Teegarden? [The Blemish]
67 Responses to "Angelina Jolie & Grandma Pitt bring the twins out to the balcony"