Thandie Newton: "I'll be 40 this year, but honestly would not consider surgery"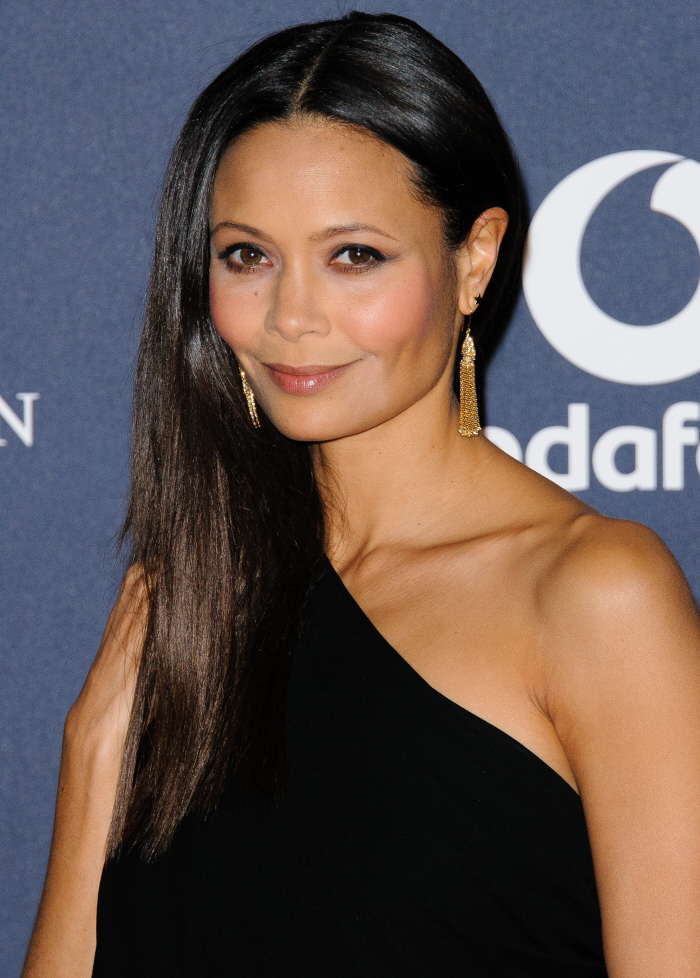 You guys have yelled at me for disliking Thandie Newton in previous posts, so I just thought I would put the disclaimer up front once again: Thandie is just one of those people I dislike. I have "reasons" and I could put a fancy spin on it, but my default has always been "God, I just dislike her." I'm not even going to try to rationalize it at this point, because you'll just yell at me even more. Anyway, Thandie has a new interview with Hello Magazine where she's discussing her promotional work with Olay and whether or not she'll get plastic surgery. The full interview is here, and here are some highlights:
Thandie is a juicer: "I get up early to take my daughters to school and then I come home for a sleep! [Doing] Death and the Maiden [on stage in London] was tiring, but I loved working in front of a live audience very night. Acting on stage is every actor's dream. At the start of the play I wasn't feeling great. I had no energy, I was tired, I wasn't eating well and I was putting on weight. Then I started following the juicing recipes in Elizabeth Peyton-Hones's book Eat Yourself Young and I honestly feel fantastic. Now, I juice everything I can get my hands on."

Thandie on skincare: "Generally, I am low maintenance, but during the run of the play I had to wear a lot of eye make-up, which meant using a great cleaner. I apply Neal's Yard Rose Beauty Balm, work it in, then remove it with a flannel rinsed with warm water. It dissolves everything. After that I just need a few dabs of Olay moisturiser. I have combination skin, so I apply it just the dry areas. My mum used Olay when I was called Oil Of Olay and she has beautiful skin, so now I use it."

Skincare tips: "In the morning I never cleanse. I just splash my face with water and pat it dry. I honestly think that the human body is a clever thing and that the natural oils my skin produces are best for it. Then I apply a dab of rouge and I'm off. When I am a mum on the school run I don't wear make-up at all."

She puts turmeric in her moisturiser! "Olay does a great tinted moisturiser that I had a little turmeric to – making it more yellow depending on my skin tone and the season. That's a great trick for all women who find that foundations are too ashy or too pink for their skins. And it's anti-inflammatory. It's my secret weapon."

Whether she would ever consider plastic surgery: "I'll be 40 this year, but honestly would not consider surgery; all my beauty icons are women with expressive faces. Isabelle Huppert ages so beautifully and gracefully, as have Maggie Smith and Judi Dench. I am struck by their expressive beauty."

Whether her race helped or hindered her career: "Actually, it worked in my favour as there were so few young black British actresses. I went straight into film – and look at how many slaves I played! But I have worked constantly and things are more positive now. I used to get angry, but Oprah Winfrey said to me: "Everything has a process; some things take time." Now I am cast in a colour-blind way, which is ideally how we should all be judged. I see myself as utterly fortunate."
I believe her about plastic surgery for several reasons – one, she just doesn't look tweaked to me. At all. I theorized that perhaps Thandie's stone-cold bitchery was keeping her young looking, but I think she's also got great genes, and she obviously takes care of her skin. As for whether she'll get work done in the future – I think we have to judge British actresses on a different curve than we judge American actresses. My opinion: the overwhelming majority of British (quality) actresses don't mess with their faces. Of course, it is starting to happen in drips and drabs, notably (IMO) Kate Winslet. Still, I'm buying what Thandie is selling. Literally – I love Olay, and I swear by it. I love the Olay Age-Defying Night Cream!!
Oh, and never in my life have I ever heard of, nor would I even consider it a possibility to add turmeric to get a different "tint" to a moisturizer. That's such a weird/interesting thing to do!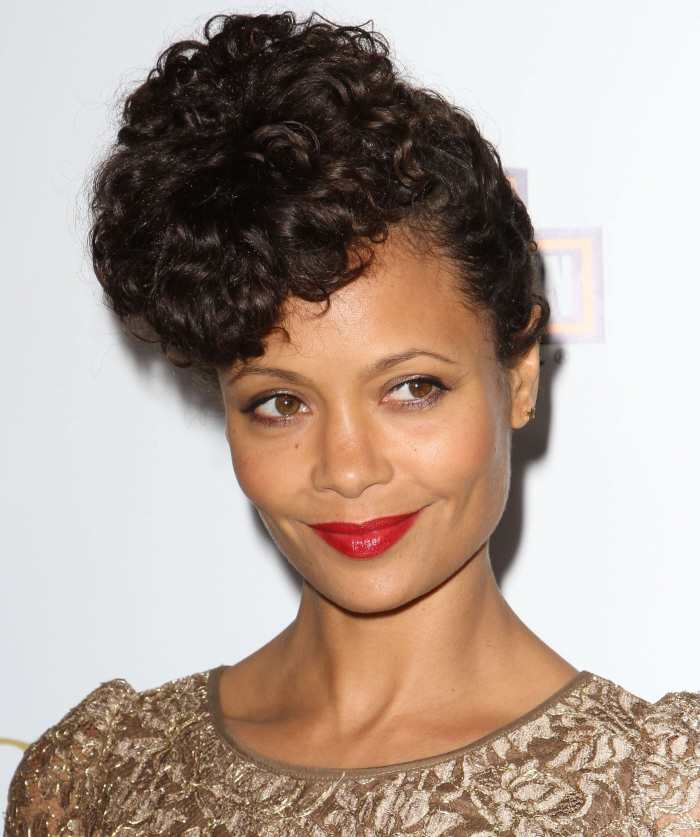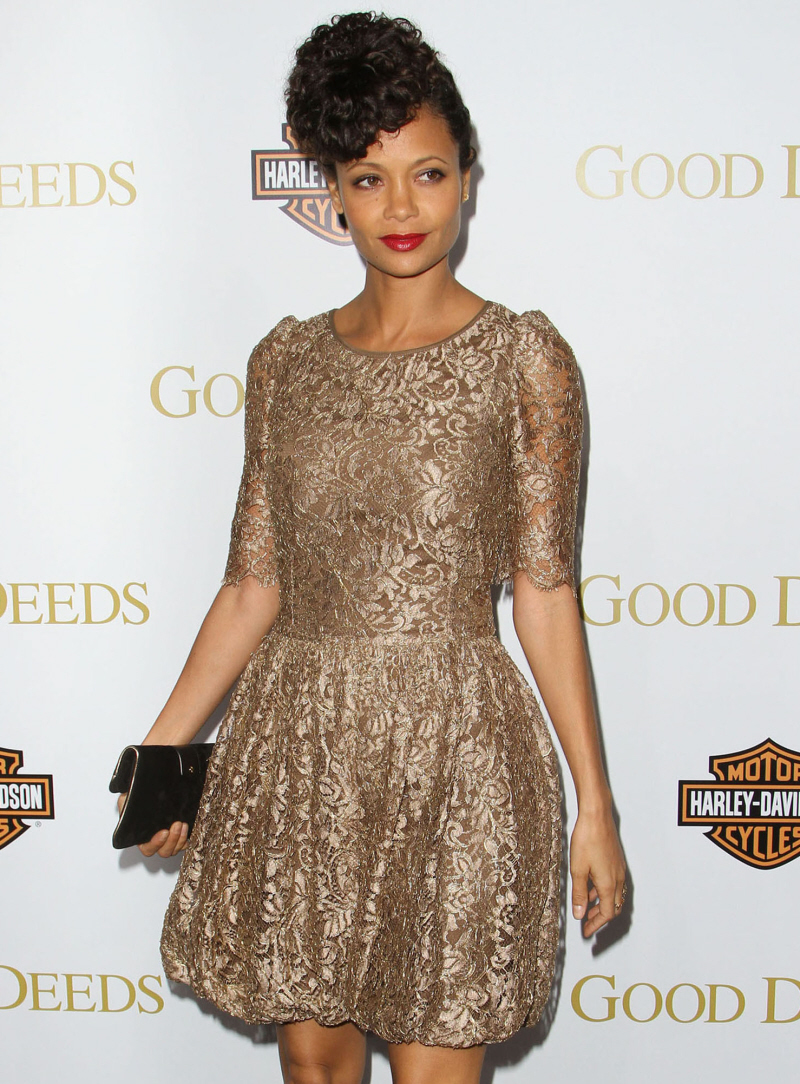 Photos courtesy of WENN.

Posted in
Plastic Surgery
,
Thandie Newton