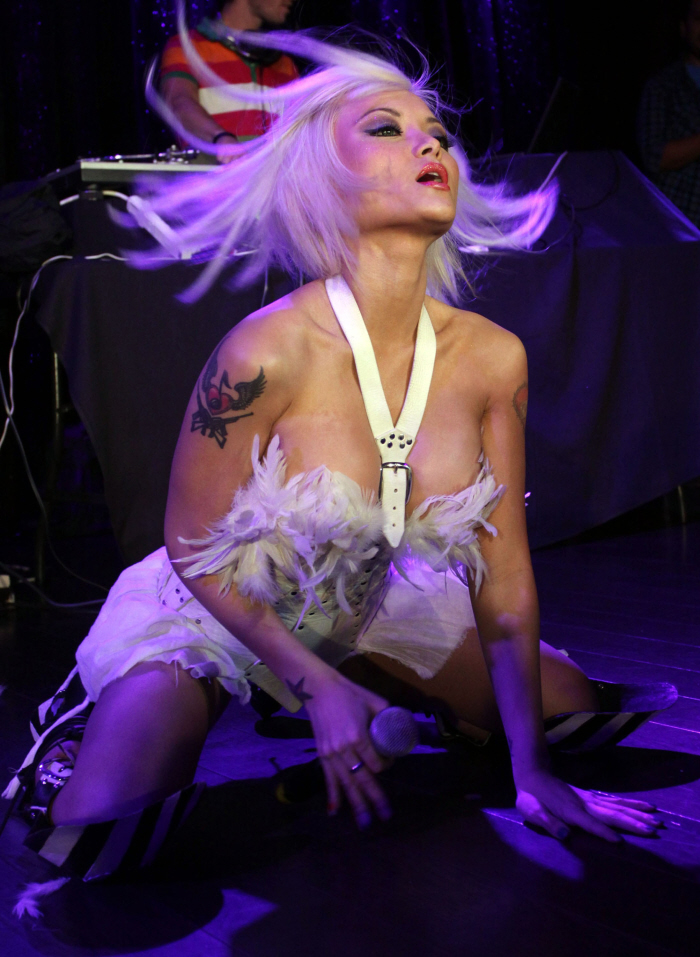 Yesterday, CB told us that Tila Tequila was likely going to be the biggest "name" celebrity on the next season of Dr. Drew's Celebrity Rehab. While many of us had reactions like "Whatever" and "Famewhore" some people were actually thinking "Is Tila actually addicted to something?" According to Radar, she is an addict. She's addicted to snorting Ambien. Maybe I've been out of the recreational drug usage lifestyle for too long, but is that actually a thing? People get prescriptions for Ambien, then crush the pills and snort them? Honestly, Tiger Woods' "crazy Ambien sex" seemed like more of a thing to me.
Tila Tequila is headed to Celebrity Rehab 4 for a self-admitted prescription pill problem, and now RadarOnline.com is exclusively revealing the details behind the reality TV star's addiction.

Tila loved to snort the prescription sleep aid Ambien, sources close to her told us.
"She would base her entire day around it," one insider told RadarOnline.com about Tila's Ambien usage.

"She would wake up, snort ambien, google herself, do more, Twitter all day and then sleep."

The source adds that when Tila would snort Ambien, she would get manic and spend hours tweeting.

According to AddictionSearch.com, people who snort the sleep aid often experience extreme side effects including hallucinations through all physical senses of varying intensity, increased impulsivity, delusions, euphoria and uninhibited extroversion in social or interpersonal settings.

Another source close to the reality star told RadarOnline.com that Tila and late "fiancé" Casey Johnson often got high together. RadarOnline.com reported exclusively that Casey also abused prescription drugs.

As RadarOnline.com reported, Tila broke the news that she was joining Dr. Drew Pinsky's Celebrity Rehab 4 on her web site. She also claimed that VH-1 may give her a spinoff show about her sober life if things go well.

"I KNOW I am an EXTREMELY smart girl, and to run all these empires when I am not even 30 yet, is quite an accomplishment, however I finally admitted to myself that I cannot rely on taking prescription pills everyday for the rest of my life!" Tila wrote. She then said to accomplish her goals, "I MUST not be another "LINDSAY LOHAN" where I just flush everything I worked so hard for down the toilet for nothing…"
[From Radar]
See, maybe snorting Ambien explains it all! Not really. Even if many of Tila's problems can be reduced to her "addiction," something tells me that even stone cold sober, Tila is still a crazy, whackjob grifter with sociopath tendencies. Still, I always enjoy hearing about the hip, new ways people are abusing their bodies. Now I know!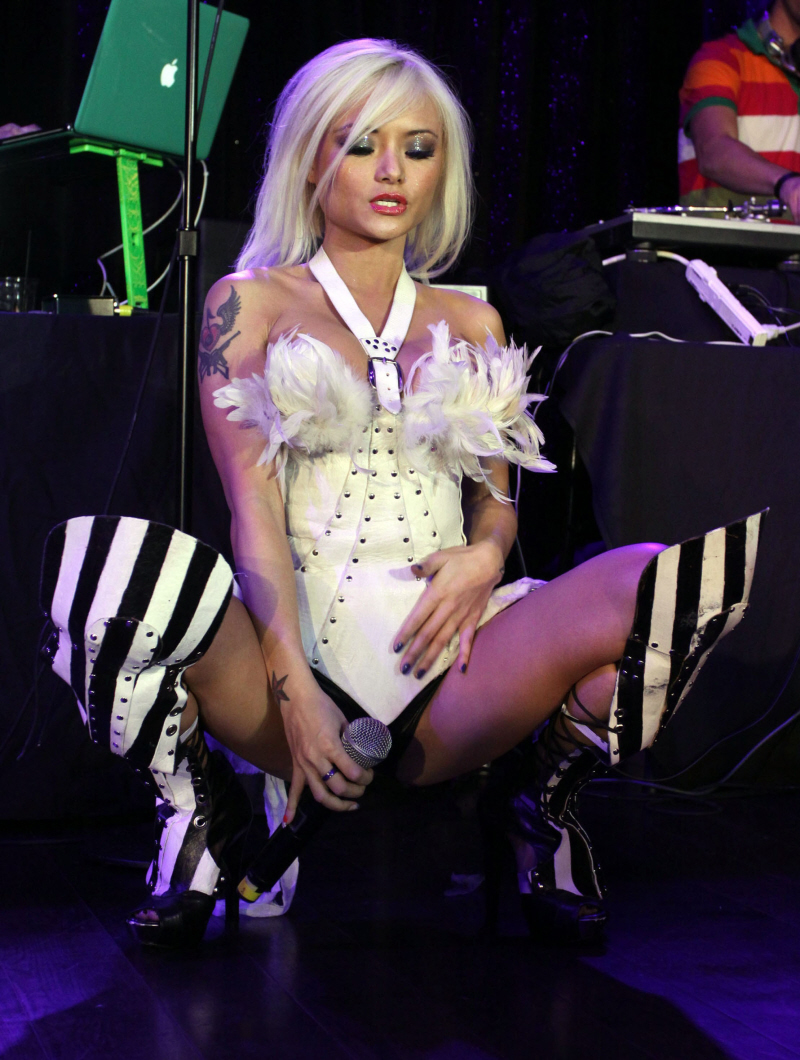 Tila performing in LA on May 12, 2010. Credit: WENN.