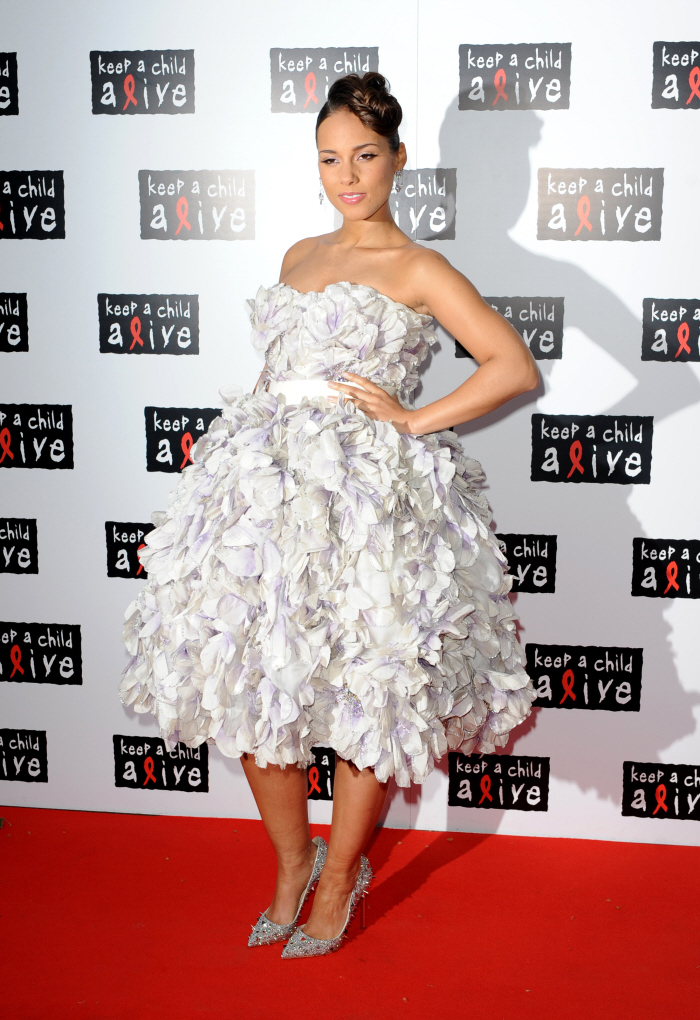 To give credit where it's due, Bossip starting reporting that Alicia Keys had "a gut full of Swizz" three weeks ago. Photos of Alicia on tour have revealed a growing bump, so "Bump Watch: Homewrecker Edition" was already in full effect (I can't help it, now whenever I see Alicia, I hear CB's words "Dumb homewrecker" next to her face). In any case, Alicia stepped out last night looking severely knocked up, and another round of rumors was going to commence until a "friend" confirmed the news to People and Life & Style – Alicia and boyfriend Swizz Beatz are expecting their first child together, and they're engaged.
A wedding and a baby are on the way for Alicia Keys and Swizz Beatz.

The musicians "are expecting a baby and are engaged to be married in a private ceremony later this year," reps for the couple confirm to PEOPLE.

The announcement comes after the two, together since fall 2008, attended Thursday night's Black Ball in London, which benefits Keys's Keep a Child Alive charity.

"They're very happy," says a friend of the couple.

Rapper Swizz Beatz (real name: Kasseem Dean), 31, has produced music for Keys, 29, and worked with artists including Jay-Z, Beyoncé, Jennifer Lopez and Gwen Stefani.

It will be the first marriage for Grammy-winner Keys – and their first child together. Swizz Beatz is father to Kasseem Jr., 3, and son Prince Nasir, 9, both from previous relationships.
[From People]
Yeah, I know people have money riding on when Swizz is going to leave her like he left his other baby-mamas, but I actually think he's going to stick around for Alicia. She's worth more than him, right? And she's a bigger star. She'll put him on the map. He's sticking with it. So congratulations to the happy couple. I think Alicia will be a great mom, I really do.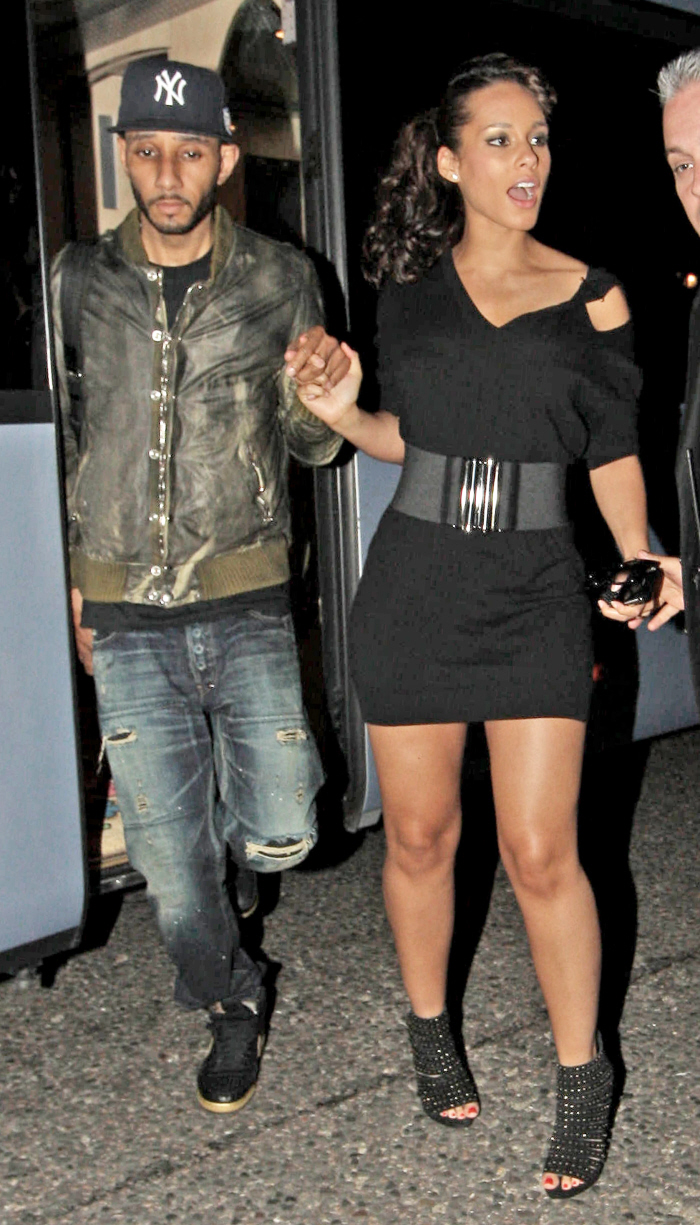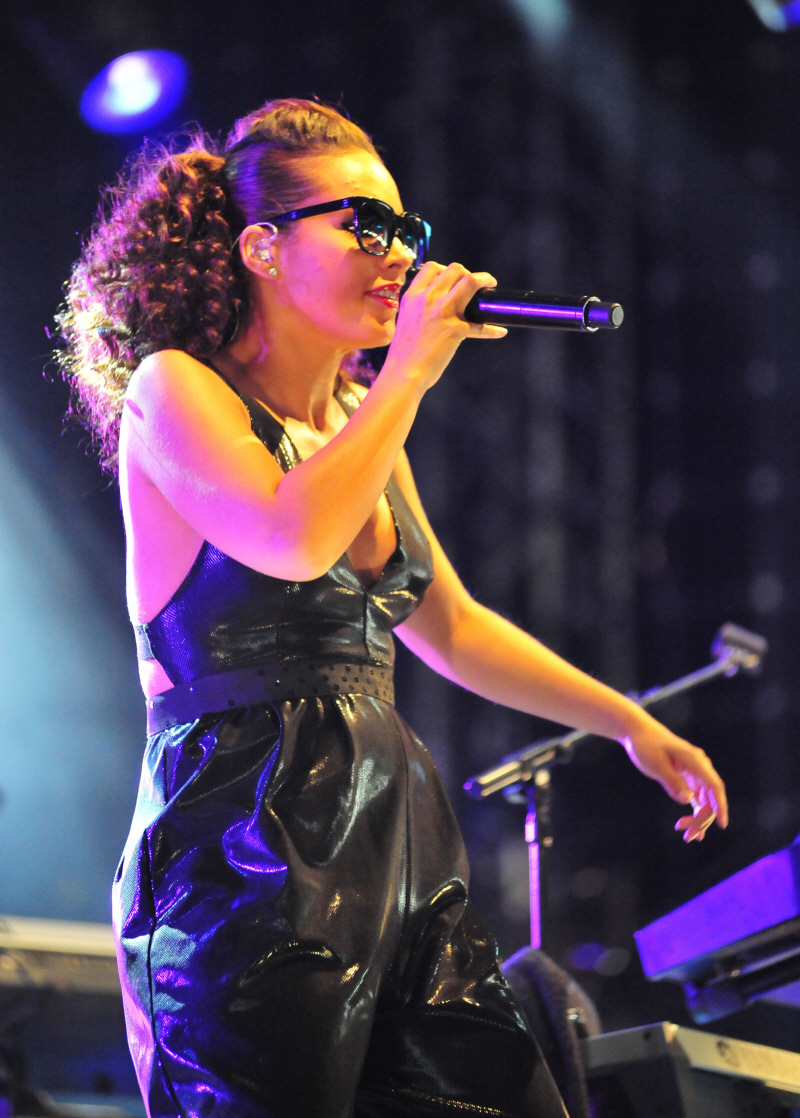 Alicia and Swizz on May 22, 26 & 27, 2010. Credit: WENN.