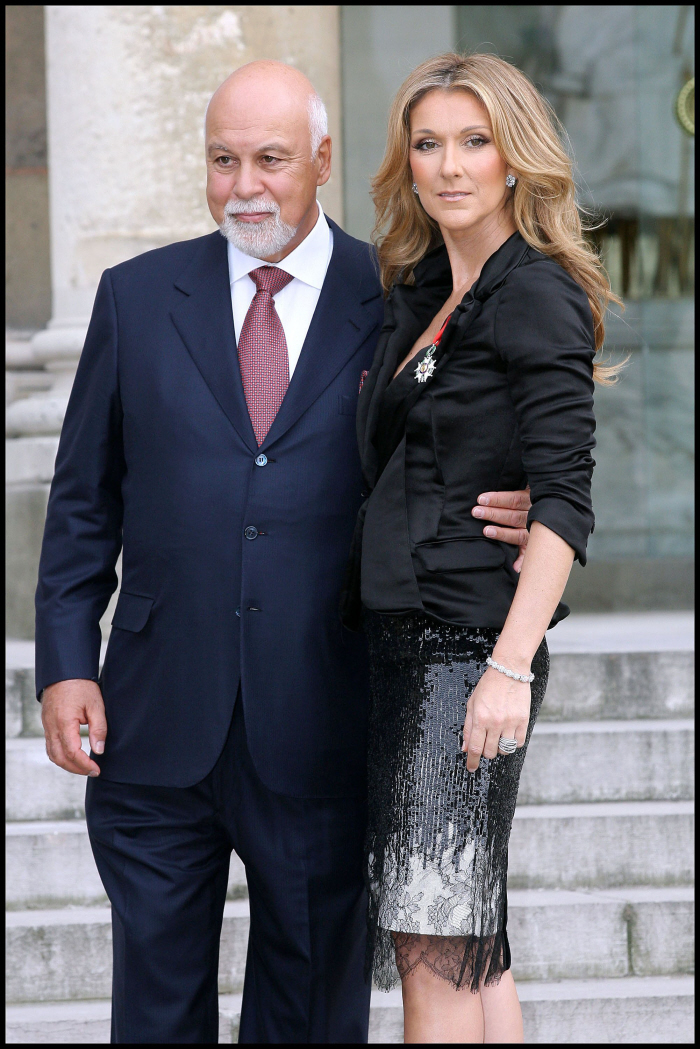 Last August, Celine Dion's rep confirmed that Celine and her husband Rene Angelil were expecting their second child. Unfortunately, it was a "false positive" and by November, Celine's people were confirming that she was no longer pregnant. Then, in February of this year, Celine opened up to People Magazine about her struggles with in vitro fertilization. I liked how open and honest Celine was with her struggles – even though she doesn't owe anyone those personal details about her fertility or anything, I liked that she seemed to approach the situation with an upfront, optimistic nature, even telling multiple media outlets that even though the in vitro hadn't taken yet, she was still determined to keep trying. And she did! And now her rep confirms to People yet again that Celine is pregnant. WITH TWINS!
Céline Dion's dream to expand her family has come true.

The singer, 42, is pregnant with twins after undergoing her sixth in-vitro fertilization attempt and turning to acupuncture to improve her chances of a pregnancy, her rep Kim Jakwerth confirms.

Dion, mom to 9-year-old son René-Charles, is 14 weeks along. She will find out the gender of the twins next month.

"We're ecstatic," her husband/manager René Angelil tells PEOPLE. "Celine is just hoping for a healthy pregnancy. She was hoping for one baby and the news that we are having two is a double blessing."
[From People]
That's good that they waited until Celine was 14 weeks along – about three months is what is generally considered the appropriate time to begin announcing things. I like Celine so much, and I hope this pregnancy goes really well for her, and she stays really healthy. She must be so happy – you know she just worships her son Rene-Charles, but I bet she's hoping at least one of the babies is a little girl that she can spoil and raise up in her own diva image. A little Celine-Rene! Reline, perhaps? That sounds like an arthritis medication, so maybe not. Congratulations to Celine and Rene!
Update by Celebitchy: There's a lot of speculation in the comments that Celine and Rene may have used donor eggs and/or sperm to conceive. Celine said in December, 2008, that she was trying to get pregnant again using frozen embryos created from when she underwent IVF to become pregnant with her son, René-Charles, now nine. While she has not specified how she got pregnant with twins, it's possible she used her own frozen embryos from nine years ago.
Header: Rene and Celine on May 22, 2008. Credit: WENN.