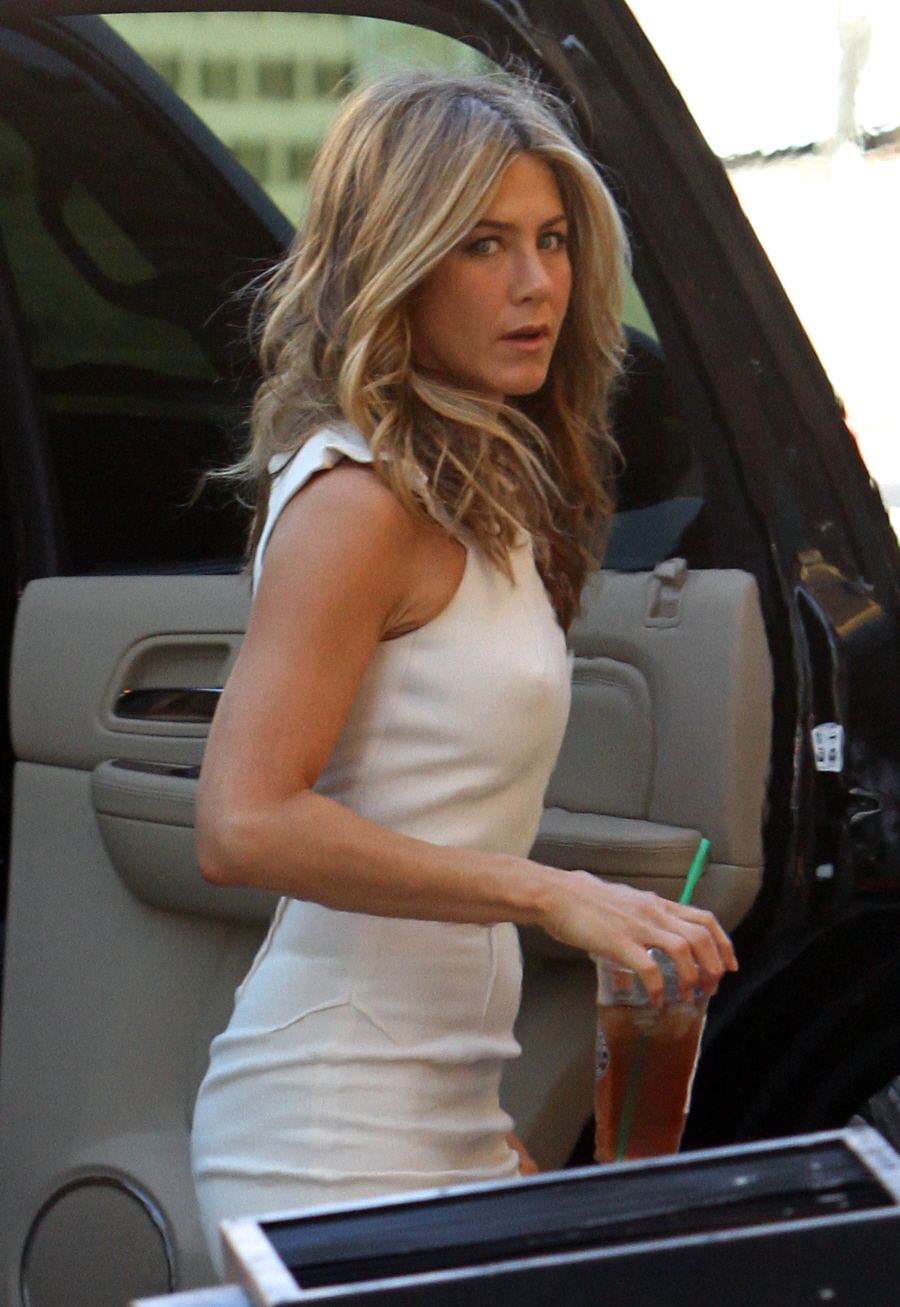 While Jennifer Aniston's Homewrecker Status is still set to "unknown" I can tell you a couple of different things. One, someone is pushing this Aniston-hooks-up-with-Christopher Gartin story, hard. Because for two weeks in a row, every tabloid has been running various stories about Aniston and Gartin. It's only this week, however, that we're getting details about the state of his previous marriage and the current state of his divorce. It was just a few days ago that the tabloids really began to question the odd timing of Jennifer's alleged romance with Gartin – and Gartin's ex's step-mother called Jennifer out too. So here's the second thing I can tell you: Aniston and her PR team are a little worried. They denied the Gartin hookup at first, and the tabloids are still running with it, and then Wednesday night, Aniston was seen out with yet another "mystery" dude (photos here). Is she trying to tell us that the Gartin thing isn't happening? I don't know.
But anyway, this week's Gartin stories are funny. The tabloids are really trying to make this sh-t happen, homewrecker or not. Here's Life & Style's breathless coverage of how Gartin's estranged/ex-wife is The New Aniston:
Jennifer Aniston recently spent a romantic night on the town with Chris Gartin, an actor she's known for years. But there's something about him she may not know: Chris has been accused of cheating.

His marriage to celebrity event planner Jo Gartin — the mother of his two children — recently ended because Jo believes Chris hooked up with another woman, an insider close to Jo tells Life & Style.

"Like Jen, Jo is one of the loveliest people you could ever meet," the insider tells Life & Style. "She's beautiful, down-to-earth, bright and funny. But Jo was convinced Chris cheated with a younger girl. That's why she ended the marriage. She didn't trust him; there was no going back."

Considering what Jen went through with Brad Pitt — who fell for Angelina Jolie while he and Jen were still married — she will no doubt proceed cautiously before getting serious with Chris. After all, warns the insider, "If he did it once, he could do it again."
[From Life & Style]
So I guess they're saying Gartin cheated on Jo, and she dumped him and then he took up with Aniston? This timeline is sketchy as hell.
Also – this story cracked me up. Keep in mind that Jennifer is 41 years old, has already been married and divorced, and she's not big on going to church or all that religious from what I've seen:
Jennifer Aniston's new man Chris Gartin wants to be a dad again, making him the perfect match for Jen, according to a pal.

"Chris already has two great kids," a pal tells In Touch. "And he's an amazing father."

But the pal adds that even though Jen and Chris might be ready, Jen promised her dad, actor John Aniston, that "she wouldn't have a child out of wedlock."
[From In Touch Weekly, print edition]
Because "having a child out of wedlock" is so scandalous! Because that's the only thing that's keeping her from having a kid! Ha! I love In Touch Weekly writers some days, they get really creative.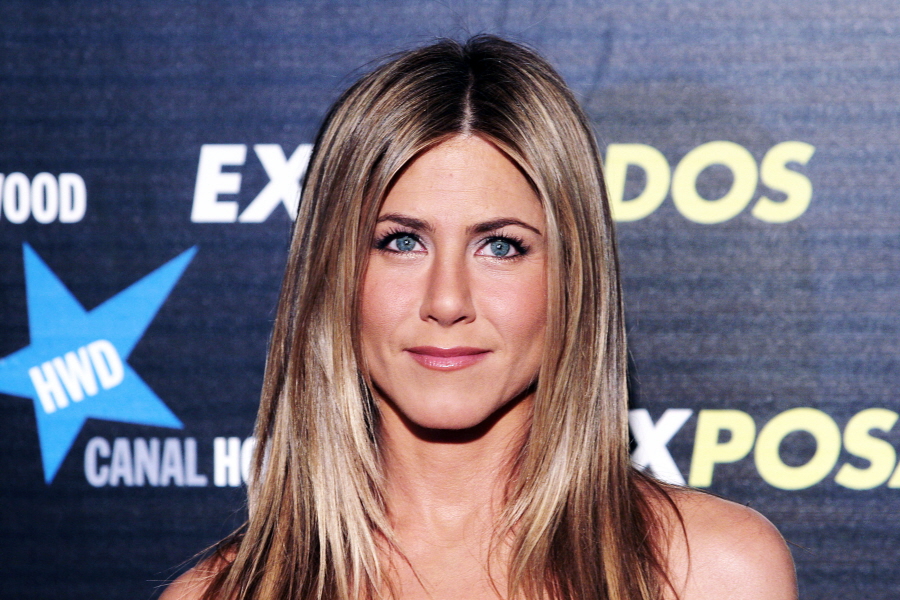 Aniston on April 6, 2010 and March 30. Credit: Fame.