The question mark is because I can't figure out if Jennifer Aniston's alleged new man Christopher Gartin is actually divorced. His IMDB page has a big question mark and all I could find out is that he was and perhaps still is married to wife Joanna, and that they have at least one child together (but there some mention of two kids, maybe?). He's 42 years old, and from his credits, I determine him to be a steadily working character actor, mostly in television. That fact alone – the character actor doing television work – makes me wonder if Jennifer is really dating him. Aniston seems like she wants a movie star. But people change, so maybe there's something there. OK! Magazine seems to think so:
Jennifer Aniston may have finally found her perfect man! A True Blood insider tells OK! actor Christopher Gartin is the good guy Jen deserves!

"Nothing could be better for him," the source tells OK!. "Or more deserving. For both of them, actually. Chris is a gem of a guy."

Jen must feel the same as she showed off her hot date to the paparazzi over the weekend!

"At first he's so good looking that you think he might be arrogant or something," the insider explains. "Nothing could be further from the truth. He is so warm and genuinely caring."

And those aren't his only good qualities!

"When you talk to him, he really, really listens. He's right there for you," adds the source. "And how perfect for Jennifer Aniston. She deserves a really good guy, who is a family man and a father."

"He brought his children to the set once last year and he's so caring and doting. He's as natural dad, as if he were born to be a parent. How perfect for Jennifer if she wants kids and if their relationship takes them down that road."

But the relationship isn't just one-sided — Jen would be perfect for Chris too!

"She can't do any better than Chris. He's been through a lot personally over the last two or three years, so it's about time that he's happy with someone that understands divorce, and all the drama that goes with it, and understands the value of family," the True Blood insider tells OK!. "That sounds like Jennifer Aniston to me."
[From OK! Magazine]
Sure. I guess. Why do I think a single father with young kids might be a deal breaker for Jennifer and her thrice-annual vacations to Cabo? But if she's down with him and the kids, more power to them both. He is pretty cute, but I still say it's not in the "so good looking that you think he might be arrogant or something" way. More in the "dorky/unconventionally hot" way. Which is good – who gives a crap about pretty boys? I'd rather take someone unconventionally hot any day. And I still say he looks a lot like Justin Bartha.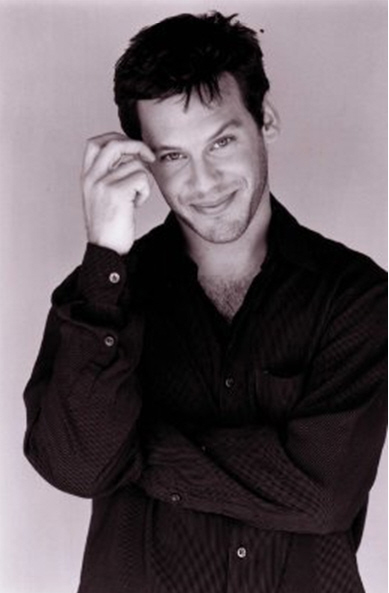 Gartin photo courtesy of Google images.