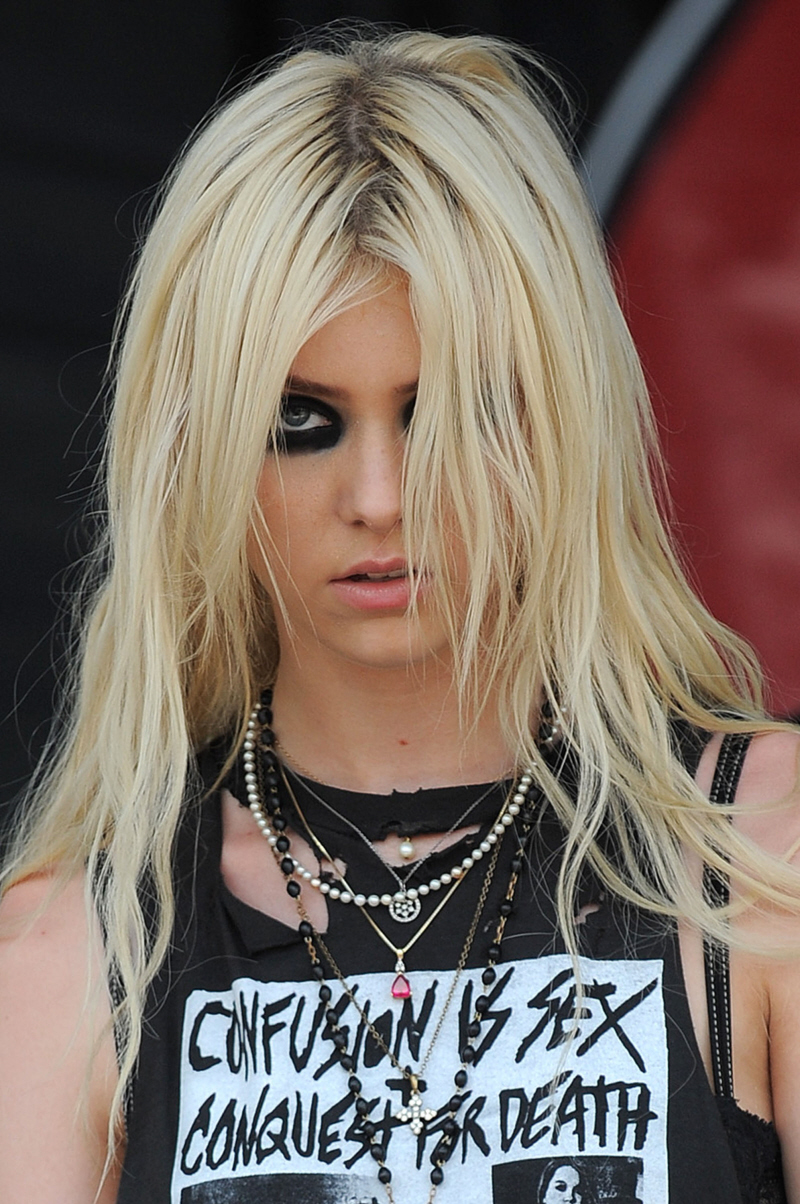 Last month, Little Miss Raccoon McPantless was acting all hardcore, as usual, and she giving interviews right and left to promote her band (The Pretty Reckless) and their new album (which is getting solid reviews). I kept it in mind that Taylor was about turn 17 years old, after a very long, exhaustive year of being completely ridiculous at 16. Will the seventeenth year be any better? No, no it won't. Last month, Taylor Momsen told a reporter from Disorder Magazine that her vibrator was her "best friend". She also told a local newspaper that she was trying to "bring back and reinvent rock n' roll" and that she's tried of people getting all up on her grill for her pantless jailbait act and "it's like we're living in the 1960s again." Of course, that's not going to stop her from saying absolutely "scandalous" things. So Taylor is so hardcore, she gave an interview to a New Zealand radio station (sidenote: I give her credit for consistently doing local press), and she's so hardcore, she made a joke about priests molesting children! HARDCORE. Here are some highlights from her interview:
Taylor on Catholicism: "I was raised Catholic. I f-cked a priest once — I'm just kidding."

On writing a song about molester priests: "It seemed like a very fitting song to write at the time. It was kind of a f-ck you to all the molestation going on. It was just insane."

On not being a role model: "The reality of it is, you don't know me. You're not in my living room. You're not on my tour bus…It's cool to look up to people and think that they're cool, but be who you are."

On her vibrator: "It doesn't talk back to me, so it's really not a best friend… I'm not a whore for masturbating, so f*** you if you want to call me one. I think women should equally be allowed to pleasure themselves as much as men. I think that if that has any more controversy than a man talking about pleasuring himself, then there's something wrong with the world."

On her jailbait photos: "I don't take [any of the stories about me] to heart; I just look at it this way: My f-cking tampon's on the goddamn Internet."

On Justin Bieber: "I don't know who Justin Bieber is. I only know his name because it keeps being brought up to me. I listen to Led Zeppelin and The Beatles, so I have no idea who he is. That's not a dis; I just don't know."
[From Dlisted, Celebuzz & Us Weekly]
You know what the worst part is? This chick is getting pretty legit. She was named the panda-face of Galliano's new perfume, and she was handpicked to be the raccoon-face of Madonna and Lourdes' line for Macy's, which, in my book, makes her a pants-wearing sellout, but whatever. I was surprised to read another interview with Taylor where she actually is relatively nice about working with (for) Madonna and Lourdes. She told J-14 Magazine that when she was named the raccoon-face of the Material Girl line, "I didn't believe it. I was like, 'Shut up. Stop it. What are you talking about?' I was super-excited. It's a really huge compliment and an honour to work with Madonna. Madonna is super-down-to-earth. She is a very cool chick, which is very nice to see. She's Madonna. Lourdes reminded me a lot of my little sister. She's 13 and my sister's 13. She is a very sweet girl. She has great fashion sense, so it was actually a pleasure." "Actually" a pleasure. Like she was expecting it to suck, but she was just doing it for the money. SELLOUT.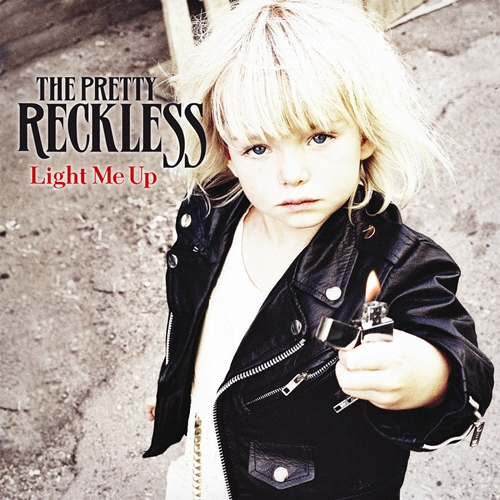 Header: Taylor on July 24, 2010. Credit: WENN. Album cover courtesy of PopCrunch.