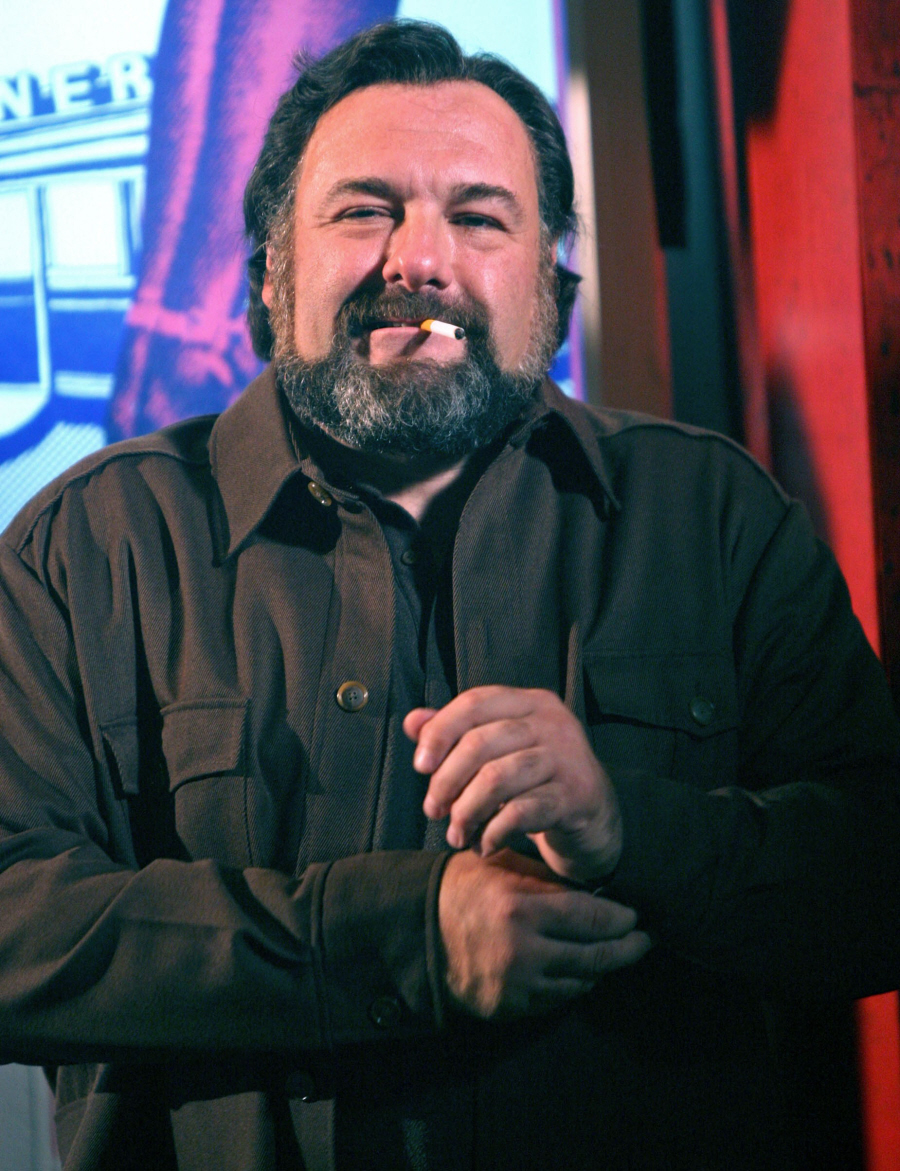 These are some newish photos of James Gandolfini filming in NYC last week. He's doing an HBO movie called Cinema Verte, and it also stars Diane Lane. I'm thinking he grew out the black-silver beard for the role, whatever it is. But I was still taken aback by how different he looks. Not just the beard, but he's gained a lot of weight too, right? He's always been a large man, tall and broad and just BIG. But he really looks overweight here, and now I'm worried about him.
But anyway, the beard: at first I thought it was SNL's Horatio Sanz, before he lost all of his weight. As far as whether or not I would still hit it – eh. I've always found James very sexy (the Tony Soprano thing, plus he seems like he would be fun in bed), but the beard is killing my libido. Not cool, Gandolfini.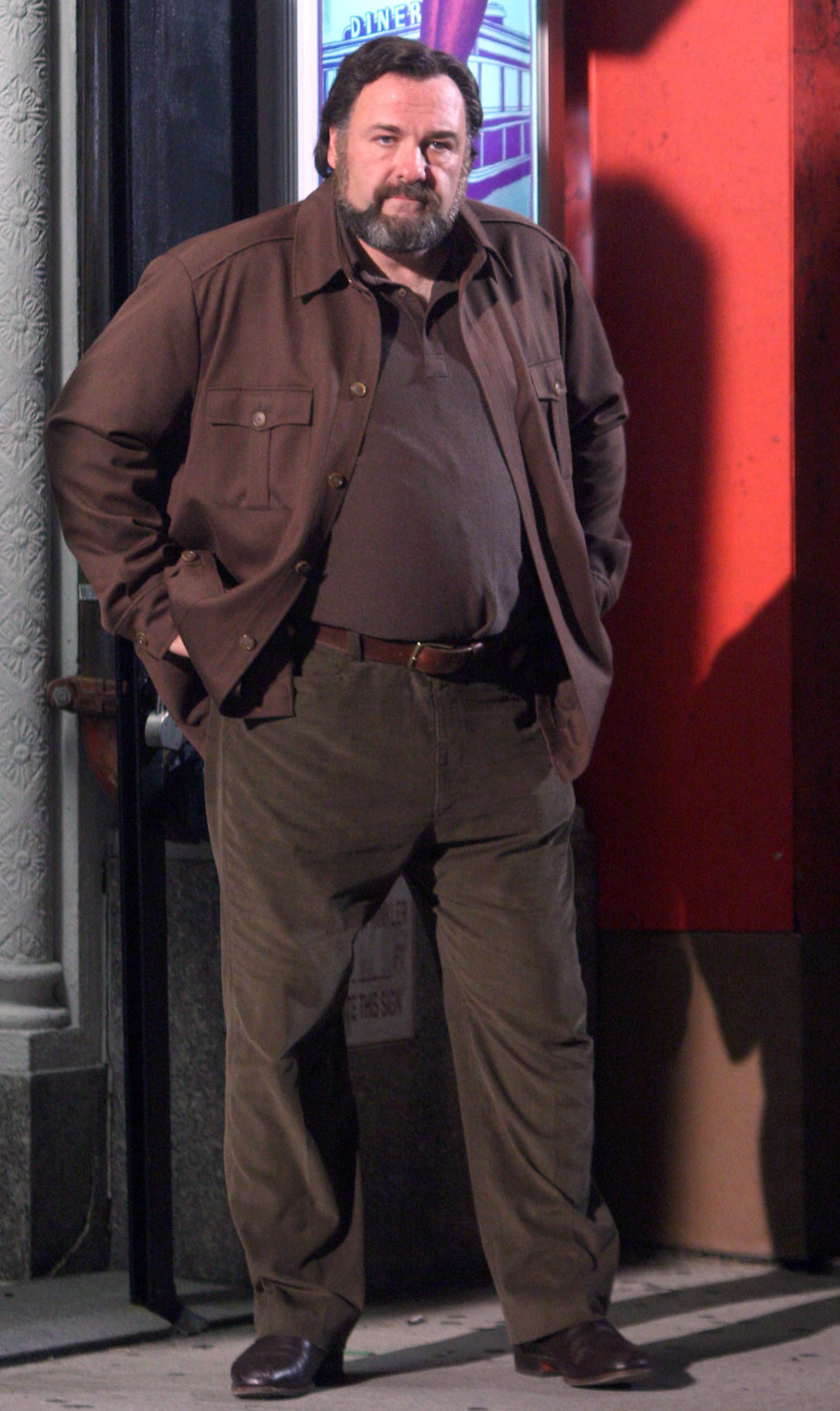 James G. on August 26, 2010. Credit: Bauer-Griffin.