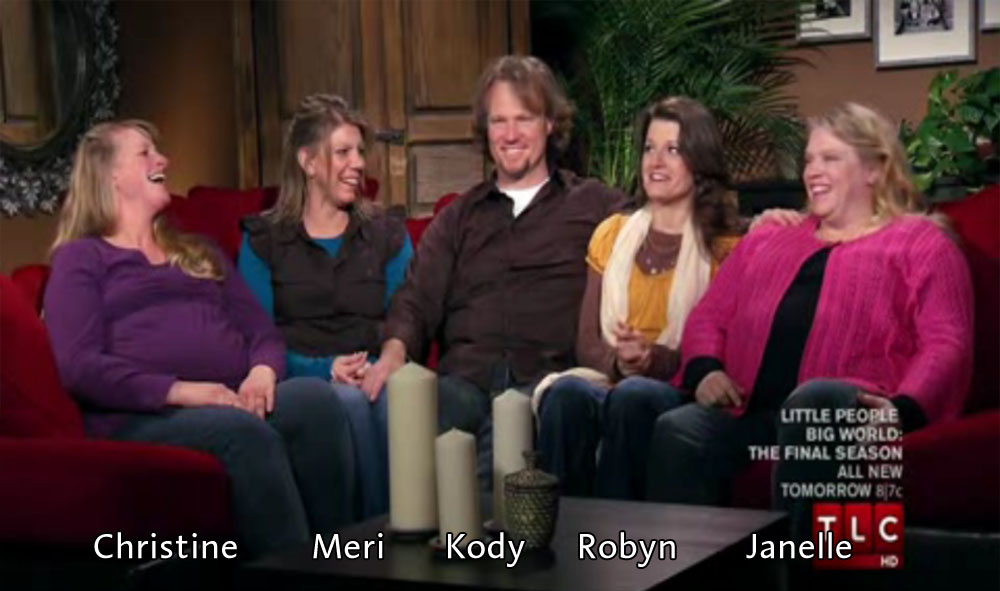 Kody pushes for more babies despite the wives' wishes
After watching the second and third episodes of Sister Wives, I'm struck by how likable, genuine and open the wives are, and how husband Kody is starting to seem like an egomaniac. It's like the wives are trying to make sure that the children have normalcy and consistency while Kody's aim is to have as many kids as possible. For instance Christine, Kody's then-pregnant third wife, said on the last episode that she thought she was done having kids after she had five and a very difficult miscarriage last year. She explained that she's 37 and said "I hemorrhaged and I passed out [during the miscarriage] and it was really horrible…" In a video on TLC's website, Christine said that she didn't want more kids after five as she was worried that it would burden her older kids to care for new ones. Her daughter Aspen, 14, convinced her to try again. However, in that same video Kody admits that he bribed Aspen to convince her mom to have more kids by offering the girl $100 if she was successful! Then when Aspen tried to ask for the hundred bucks he wouldn't pay up.
On the show, Kody again emphasized that he wanted Christine to have even more kids after her sixth, saying "I love the fact that Truely [their soon-to-be born daughter] is a girl, because there is a chance that Christine might try again… for a boy." The guy was about to welcome his 14th biological child into the world, he had three stepchildren joining his family and a fourth, 30 year-old wife who can presumably have more of his biological kids and all he could think about was pressuring the third wife to have more.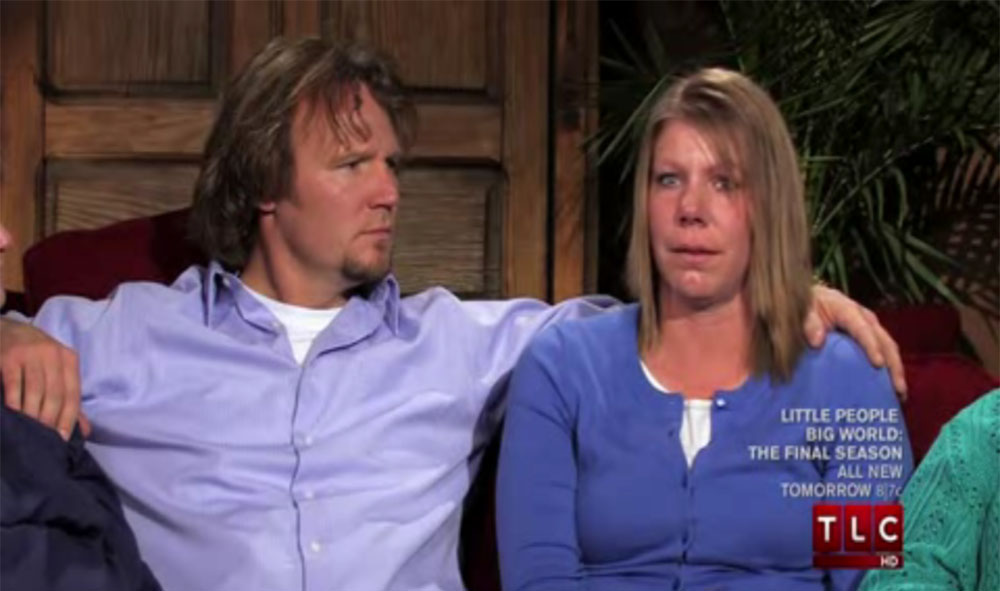 Meri admits that she's only staying for her daughter's sake
Kody's first wife Meri broke down in tears during the couch interview portion of the show and explained that she isn't sure she wants to stay in the family. Meri, 40, has one 14 year-old daughter, Mariah, and has admitted that she tried to get pregnant again but that it didn't work for her. When she talked about the new wife Robyn, 30, she started crying and explained how difficult it is to see Kody fall in love with her, and how she thinks about leaving.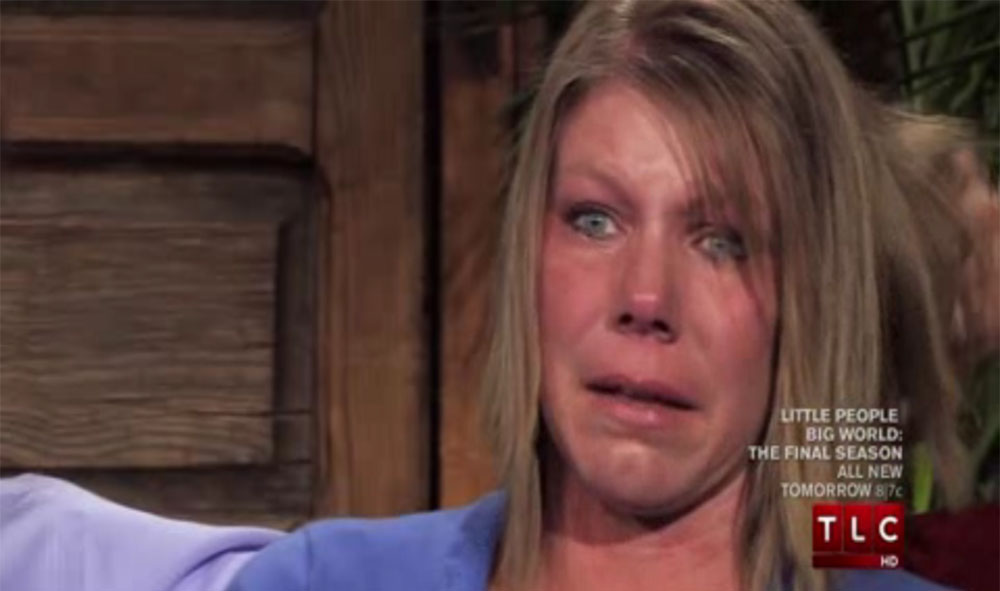 "You just wonder when he's going to give you the attention he's giving her. She is the new thing, the new excitement and we've been married for 20 years, and so you just think 'gosh, that's been a long time.' And I do think, I don't want to do this [welcome a fourth wife], I'm comfortable with Janelle and Christine, you know they get me. I don't know that I even want to stay, sometimes. The only thing that even wants me to stay is my commitment level and my daughter. This is her family and I wouldn't ever do that to her."
Meri might not have the means to strike out on her own, either, and she may fear reprisal from the church and/or Kody. We just heard from Kody's former sister-in-law that she was cut off from her children when she dared to leave the man that Kody's sister was married to.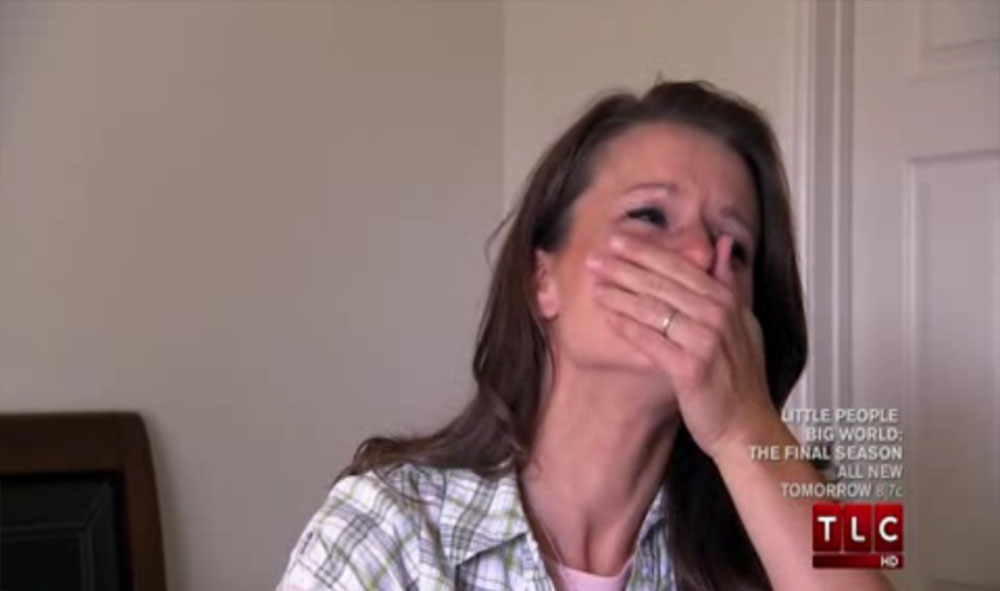 Robyn gets teary talking about Kody's kids and her new life
The last episode focused on moving Kody's soon-to-be fourth wife, Robyn, into a home closer to the family so he would no longer have to make the five hour trip to see her.
Robyn seems excited about joining the family and fitting in, and she sort-of admitted that she needs help caring for her three children after being a divorced single mom for three years. She said "The cool thing about this [polygamy] is you got people all over mothering your kids." She has three children: Dayton, 9, Aurora, 7, and Brianna, 5. Her oldest, son Dayton, has Asperger's syndrome. Robyn's first marriage was not polygamist, but she grew up in a polygamist family. Robyn thinks it's a great lifestyle that will only benefit her and her children. She's also very focused on the fact that they're going public with their family and thinks it's a positive thing.
"I grew up where I had to hide who I was. This television show will be a big shock to all of my high school class and anyone that knew me… There were times when I couldn't claim my dad as my dad… and he couldn't claim us."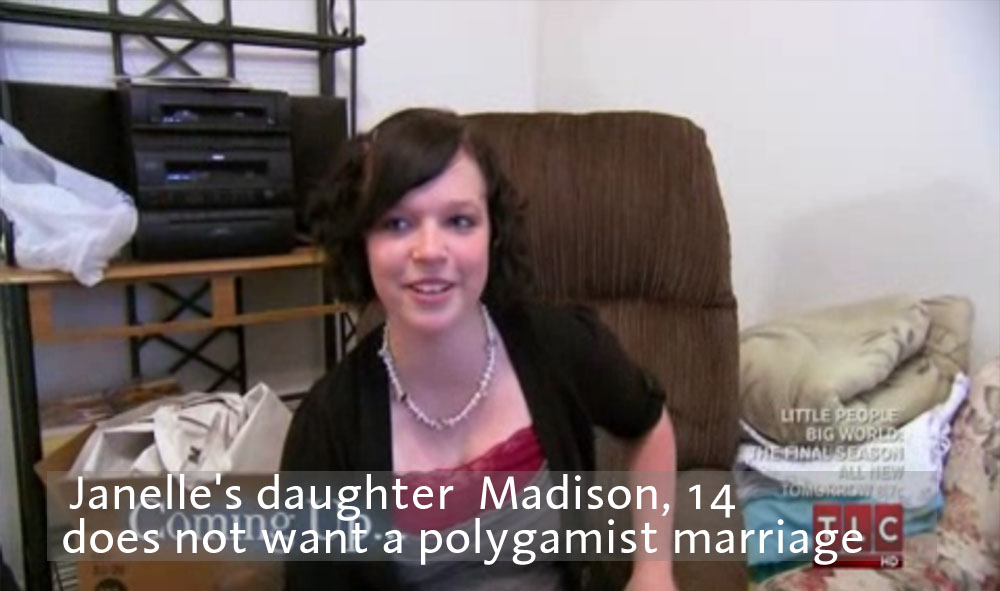 On creating a normal life for the kids
Robyn and all the moms have emphasized how their focus is on the children and making sure they're happy and well adjusted. Robyn said "These kids are just normal kids, they're just doing their thing, that we're normal and that we're just a family. I'm hoping that this will be something that frees the kids from not [sic] living in secrecy and not having to say 'hey that's not my dad,' but 'hey, this is who I am'"
In one scene, Robyn shed happy tears over how much she loved Janelle's daughter Madison, 14. Janelle is Kody's second wife, works out of the home and has an analytical personality. She explains things in very logical, matter-of-fact terms and is the only wife that I've yet to see cry on the show. Her daughter Madison is similarly very independent and explained on the show that she didn't want to be a polygamist. Madison said "It's [my parents'] choice if they want to live polygamy, but my choice [is] I don't want to. I love my family and I wouldn't want it any other way, but for me, I just want one [husband]."
Robyn responded to Madison by explaining that its every child's choice. "She does not want to live this lifestyle, which is fine. Every child is going to have their choice and we're going to support them and love them through all of it." Does that include any of their kids being gay? It's highly doubtful.
Here are Kody and Robyn getting papped at the mall buying jewelry in Salt Lake City, Utah on 10/9/10. Doesn't he looked thrilled? Christine is also shown out with her baby on 10/11/10. Credit: Fame Pictures.