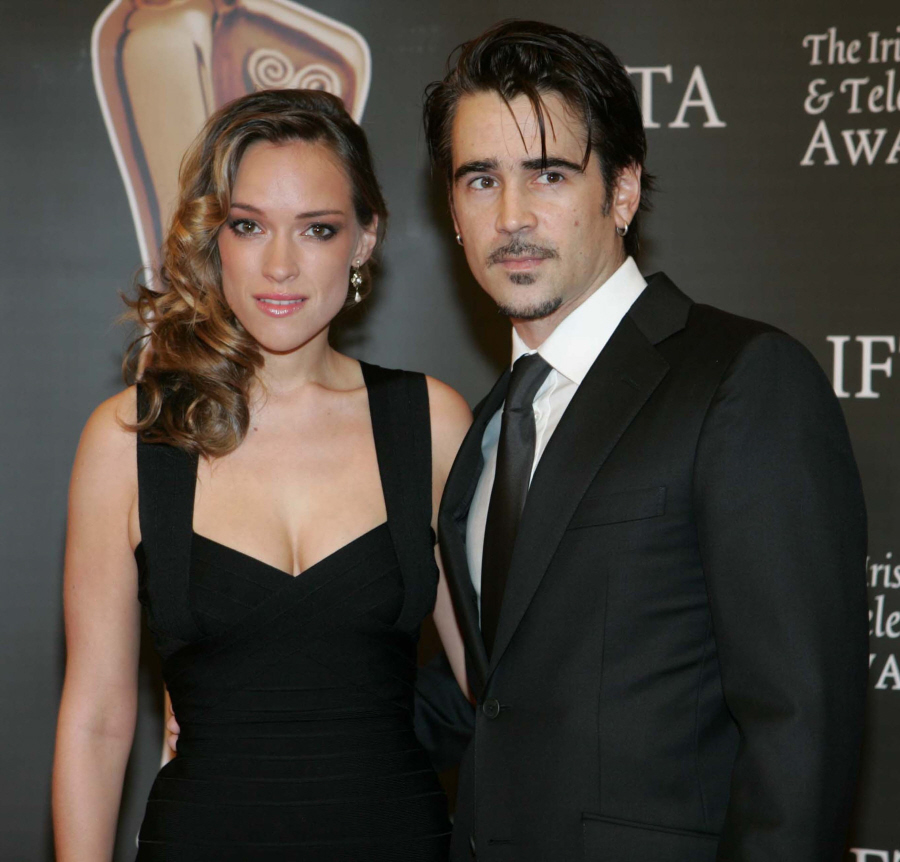 I can't find anyone talking about this anywhere else, but Star Magazine is reporting in this week's issue that Colin Farrell has split up with his Polish baby-mama Alicja Bachleda. Alicja just gave birth to son Henry, maybe about a year ago? They never confirmed anything officially, but I think Henry is about a year old. Henry is Colin's second son – his first, James, lives in LA with his mom Kim. Colin didn't marry Kim either. This is the one little blurb from Star (via Jezebel):
Colin Farrell has broken up with the mother of his one year old son — and was spotted making out with Agyness Deyn at Bungalow 8 in New York.
[From Star via Jezebel]
Now, is this possible? Probable? Well, I haven't seen them together in a while, but that could just mean that they're keeping their sh-t low-key. My take: I think if Colin and Alicja aren't "broken up" currently, they're probably close to it. I think Colin works hard at being sober, being a good father, and being a good actor, in that order. I don't think Colin can help f-cking up relationships with women. He loves women. He loves to f-ck women. He is not a one-woman man. We all know this.
Plus, for their last red carpet appearance back in April, I thought Colin looked totally over it too. They probably broke up shortly after.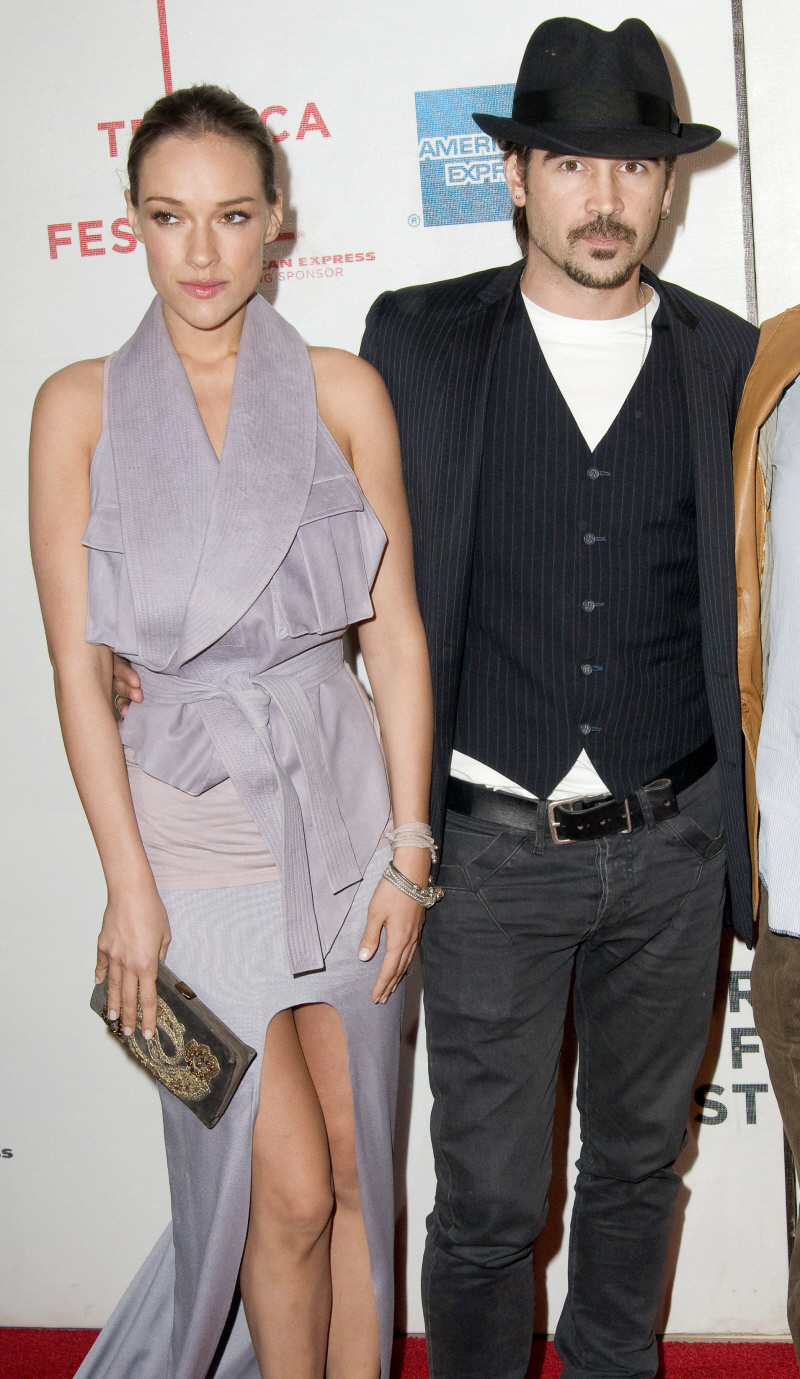 Photos courtesy of WENN.