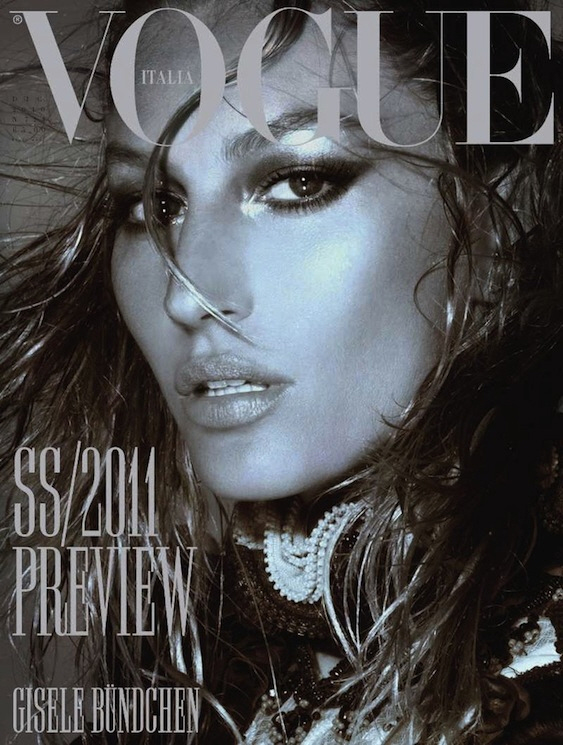 These are photos from Gisele Bundchen's January cover and cover shoot for Vogue Italia. I just thought we'd all like to see Gisele in her natural habitat, and it's just a reminder of why she's one of the most in-demand models in the world. The bitch can work a pose. In other Gisele news, she gave an interview to People Magazine… I think she was promoting her work on a new web series, Gisele and the Green Team, but she ended up talking about her boys, of course. And by "boys" I don't mean Tom and Ben. I mean Jack Moynahan and Ben. Gisele just won't stop talking about Bridget Moynahan's son… and at this point, I'm kind of over it. I feel like a bitch for harping on how Gisele pretty much acts like Jack is her own child, because I really think that Gisele is just effusive and, it's like she's trying so hard to come across as not only The Best Mother In The World, but The Best Step-Mother too. I'm leaning towards giving the bitch a break:
Gisele Bündchen is opening up about her family with her husband, New England Patriots quarterback Tom Brady — and she says there are more children in her future.

Between baby Benjamin, who will celebrate his first birthday Dec. 8, and Jack, Brady's 3-year-old son with Bridget Moynahan, "I'm feeling very lucky," the supermodel tells PEOPLE.

Especially because the two boys get along so well.

"For Benjamin, his big brother is his hero," she says. "Jack comes in and Benjamin has a big smile. He wants to follow him around. Anything he does, he's just in awe of him like, 'Oh my God!'"

And though Jack enjoyed only child status for a few years before getting a younger sibling, "he's amazing" with the baby, Bündchen, 30, says. "He's the sweetest kid."

She does admit there's been some adjustment on Jack's part. "Sometimes siblings can get in each other's space. He was used to having all the attention and then when you have to share, you don't like it," she explains. "Overall they really get along and I'm very lucky."

Jack also helped inspire Bündchen with her latest project, a new animated web series, Gisele and the Green Team, which will present environmental issues to kids.

"He is obsessed with Diego," she says, "so I thought he'd really like it. I originally wanted the cartoon to be GG and the Green Team because my little peanut, little Jack, calls me GG."

As one of six girls herself, Bündchen is open about her desire for a large family like the one she grew up in. "I want more kids for sure but I don't know when," she says. "Right now I have my hands full!"
[From People]
It's kind of a sweet interview if you don't think about how it probably pissed Bridget off. In other Gisele news, TMZ reports that she and Tom Brady are spending a whooping $7,500 to light and decorate their LA mansion this year, and that they've already preordered two twelve-foot tall Christmas trees. All of the lights are in red, white and blue too. Ugh.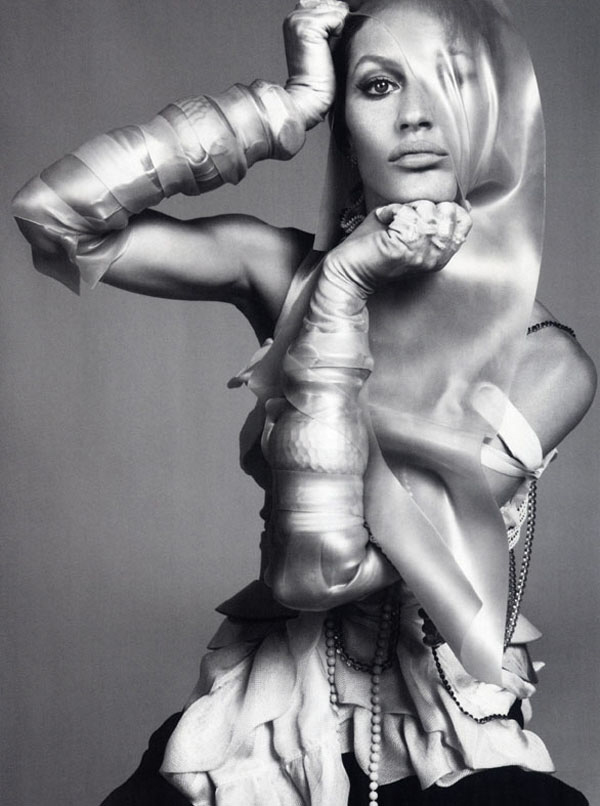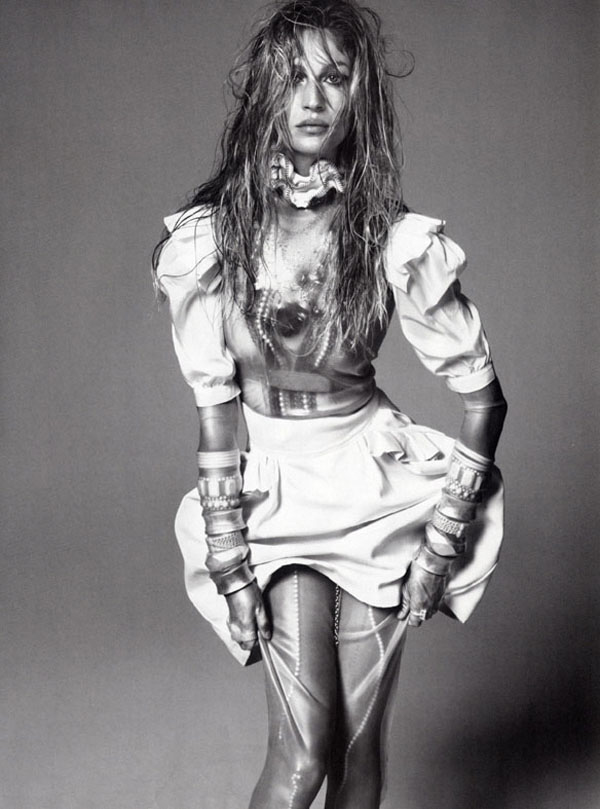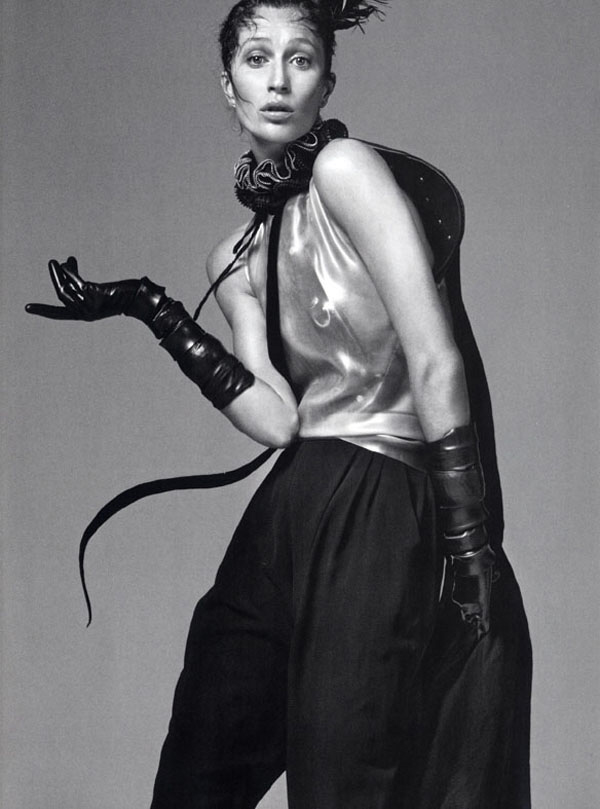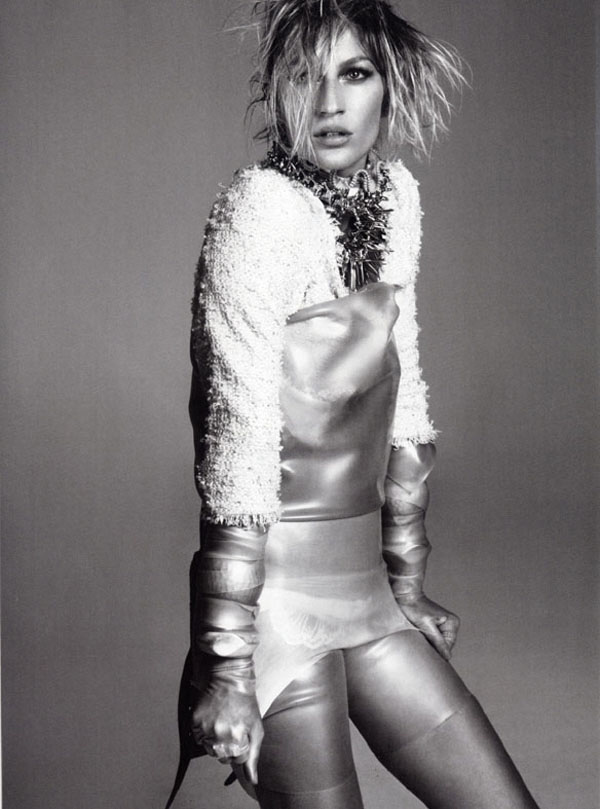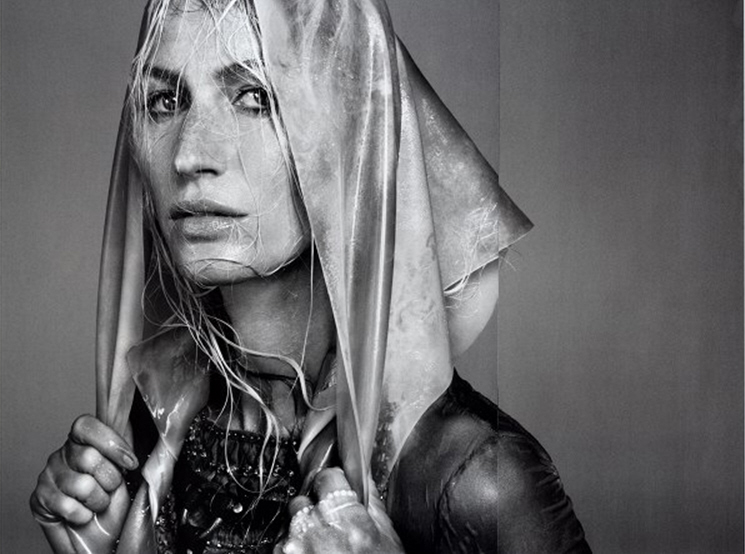 Vogue Italy cover and photos courtesy of The Fashion Spot.