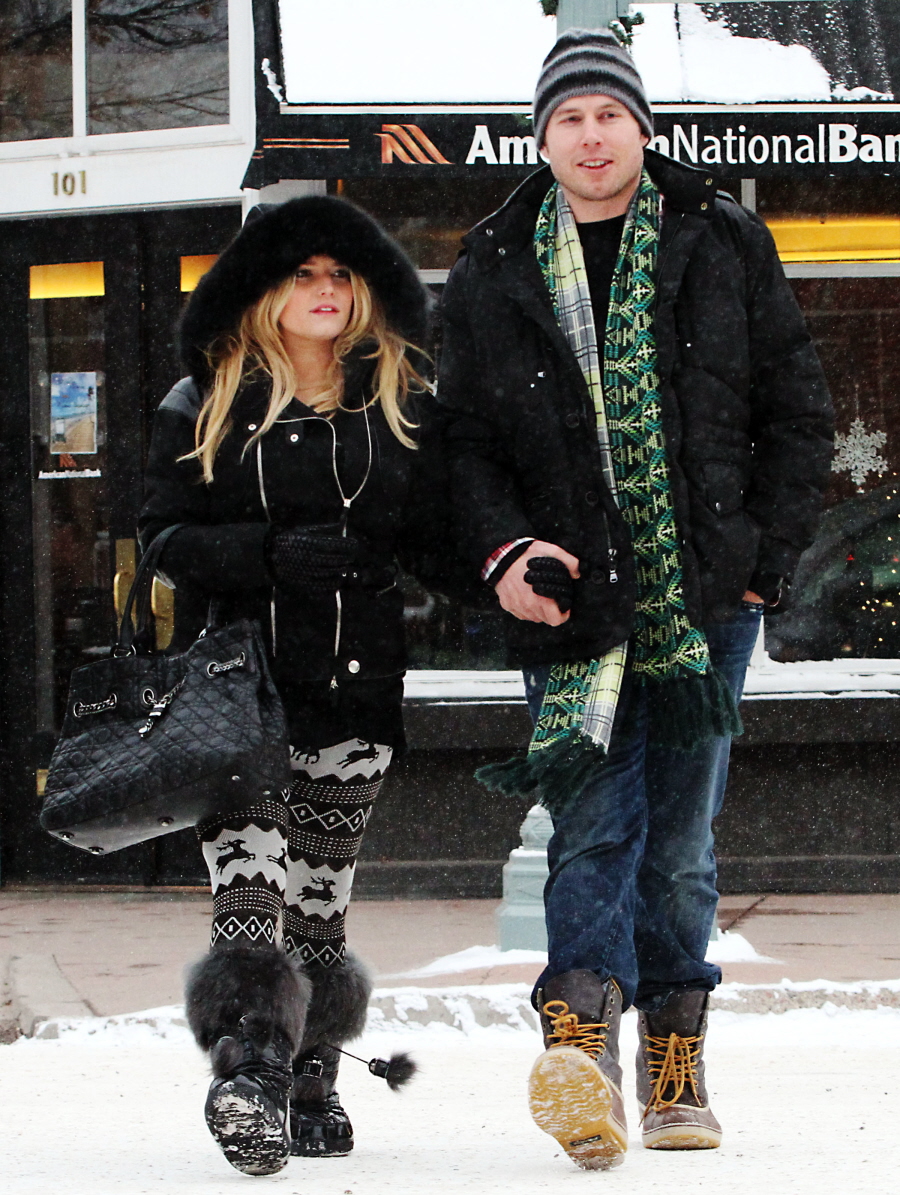 Here is the fashion industry's billion-dollar baby, Jessica Simpson, and her paid escort Eric Johnson in Aspen on New Year's Eve. Don't ask me what Jessica is wearing. I mean, I get that it's really cold in Aspen and that Jessica's center of gravity is off because of some weight gain (thus, the boots), but there is absolutely no excuse for those leggings. There's no excuse for the entire outfit combination, but the leggings in and of themselves make me wonder if Jessica should perhaps be institutionalized. Surely, she's trying to look bad, right?
Anyway, it looks like I was wrong. It looks like Nick Lachey's Jedi mind trick didn't work. Jessica Simpson did not get married on 1/1/11. Instead of getting hitched, they spent New Year's Eve at some kind of dinner, which probably involved the consumption of a whole lobster, a ham, and an entire bottle of Jack Daniels.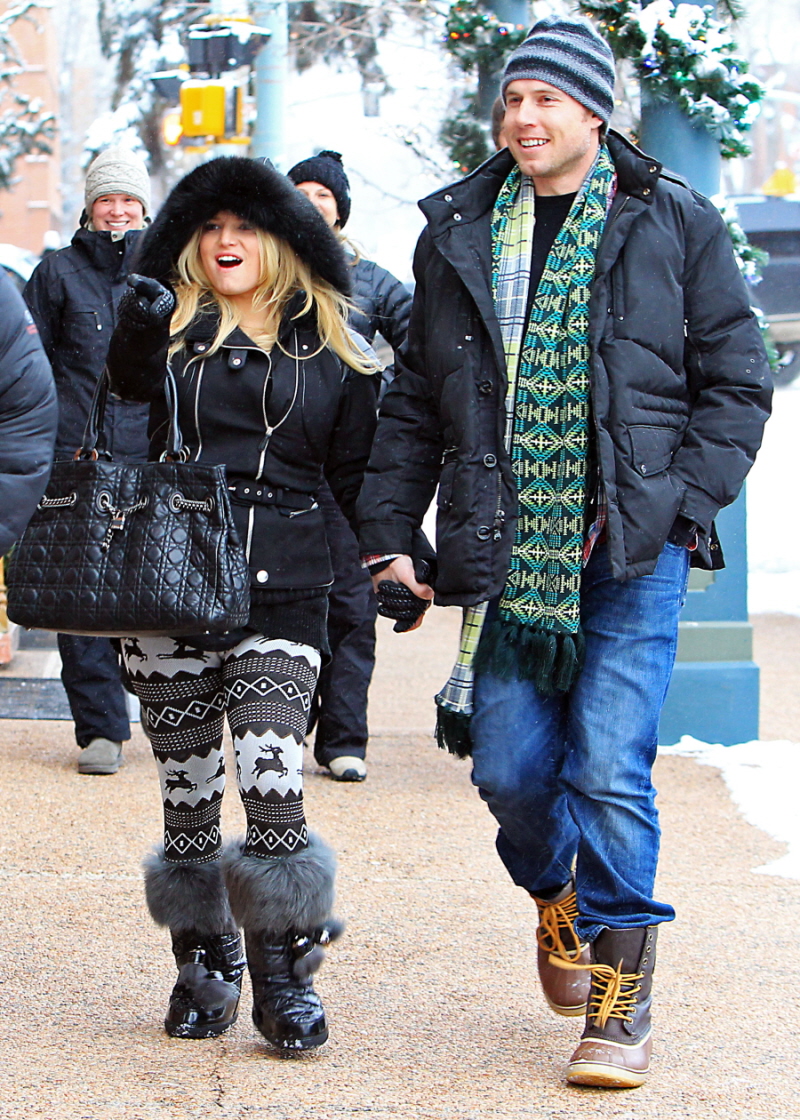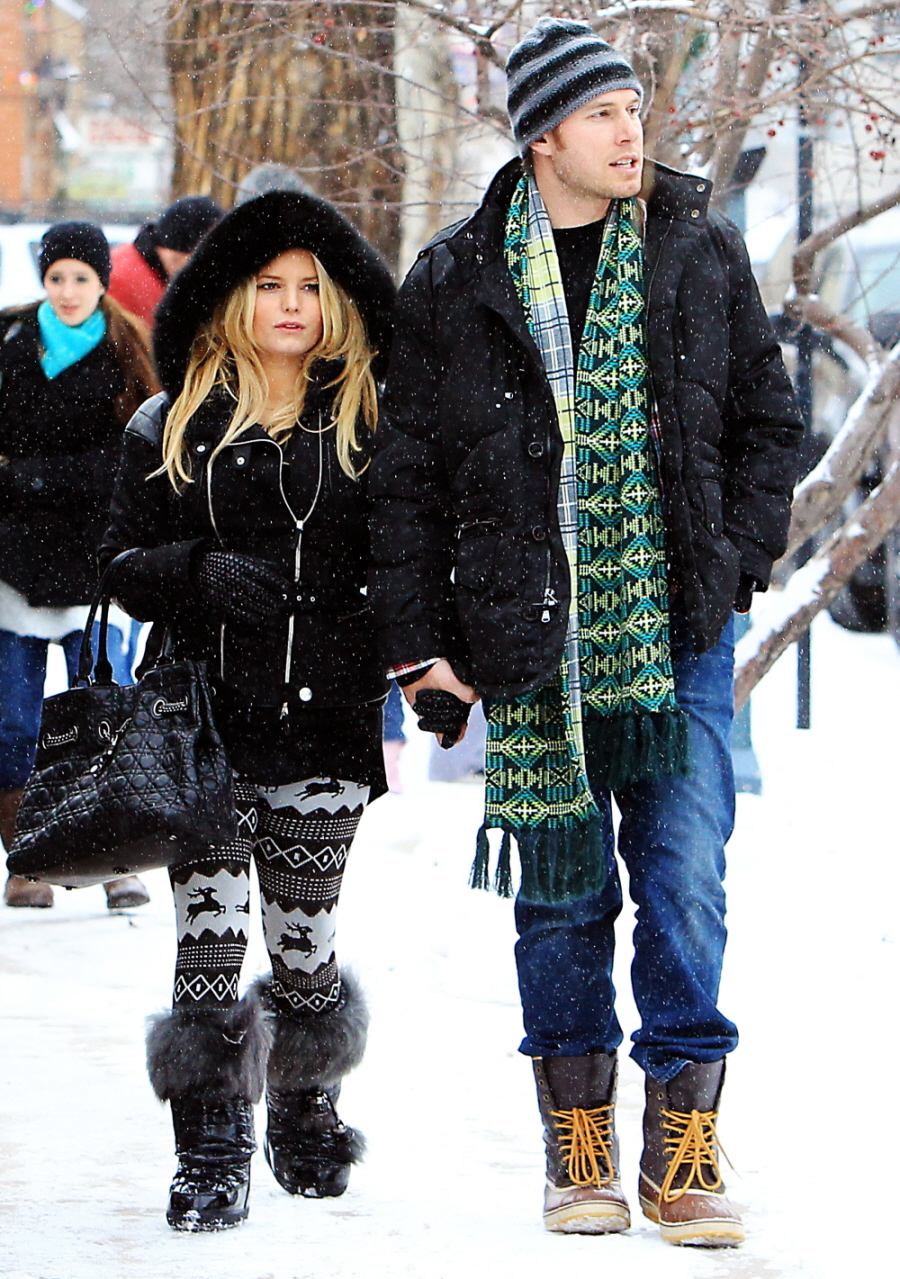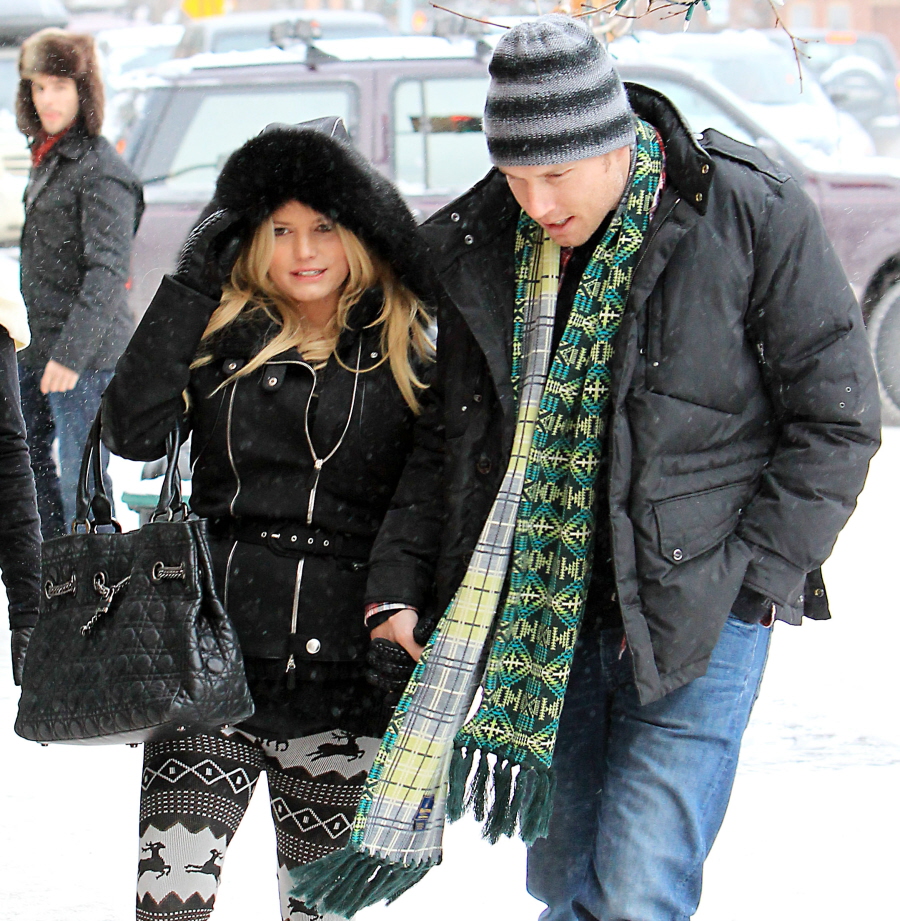 Photos courtesy of Fame.