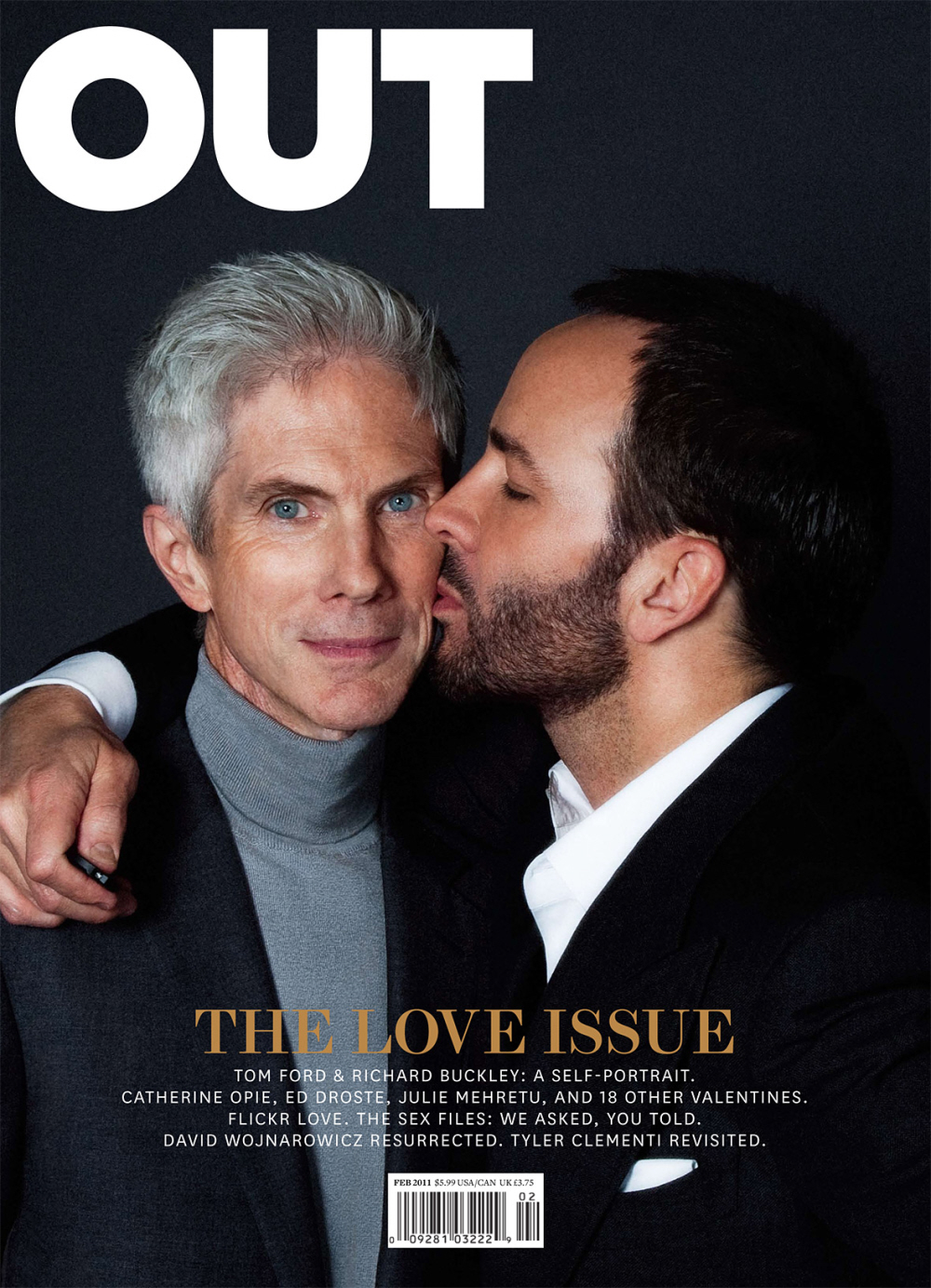 All too often, we go into our "default" opinions of people. Our default opinion of Tom Ford is that he's a truth-telling judgy bitch who will shank you if you wear synthetics. But Tom wants us to know another side: the side that's been a loving partner to Richard Buckley for nearly 25 years. They appear on the cover of Out Magazine together, and Tom has written an essay about their love. The Out tagline is: "Tom Ford was a shy 25-year-old when he met magazine editor Richard Buckley. It took him the length of an elevator ride to decide he wanted to marry him." They've been through a lot, and I have to admit, this interview really moved me. The full piece is here, and here are Out Magazine's highlights:
In an accompanying first-person story, Ford recalls riding on an elevator with Buckley in 1986, 10 days after first spotting him at a fashion show. "I decided in that elevator ride that I was going to marry him. He ticked every box, and—boom—by the time we got to the floor, I was like, sold. He seemed so together. He was so handsome, he was so connected, he was so grown-up, so he was very intimidating. And he really chased me—not that he had to chase that hard."

In the same piece Ford also recalls how AIDS overshadowed their burgeoning relationship. "One of the very first people to be diagnosed with what was then called gay cancer, in 1981, was a friend of mine. It completely flipped me out, and from then on, I was extremely safe. It probably saved my life, but it damaged the way I think about sex forever. You just associated sex with death—or at least, I did. If I made a list, I would say that half of our friends from the early '80s are no longer with us."

Ford also criticizes the tendency of people to view gay relationships as less committed than heterosexual ones. "Often I'm at dinner parties with very close friends, straight, and they realize that Richard and I have been together 24 years, and the response is often, 'Wow, you guys have been together 24 years! That's so amazing. I don't think of gay men being together that long.' And I'm, like, 'Why? What are you talking about?' Some of the longest relationships I know of are same-sex couples. A lot of my straight friends have married and divorced and married and divorced in the time Richard and I have been together. I think that preconception, from even very liberal, educated friends, that being gay is possibly more sex-based than emotionally based is surprising and shocking in today's world."

Ford's partner, Richard Buckley, recalls Ford's intense support and love when he was diagnosed with throat cancer in 1989. "There were people who Tom cut out of our lives because of the way they responded," he says. "My best friend and one of my mentors had died, both from AIDS, and there were a lot of people who just assumed I had AIDS, and there were some people who wouldn't come and visit me because they were sure they would catch it. I couldn't imagine being without Tom now. I couldn't imagine what I'd be like if something happened to him. There's only one Tom for me. He is still that man who I met 24 years ago."
[From Out Magazine]
Richard was 38 when they met, and Tom was 25. They moved into together after a month of dating, and they've been together ever since. It's a nice story, isn't it? I knew Tom had a long-term partner, but I didn't realize that he and Richard were still together, and that they had been together for almost 25 years. Sigh… Tom Ford isn't going to marry me, is he?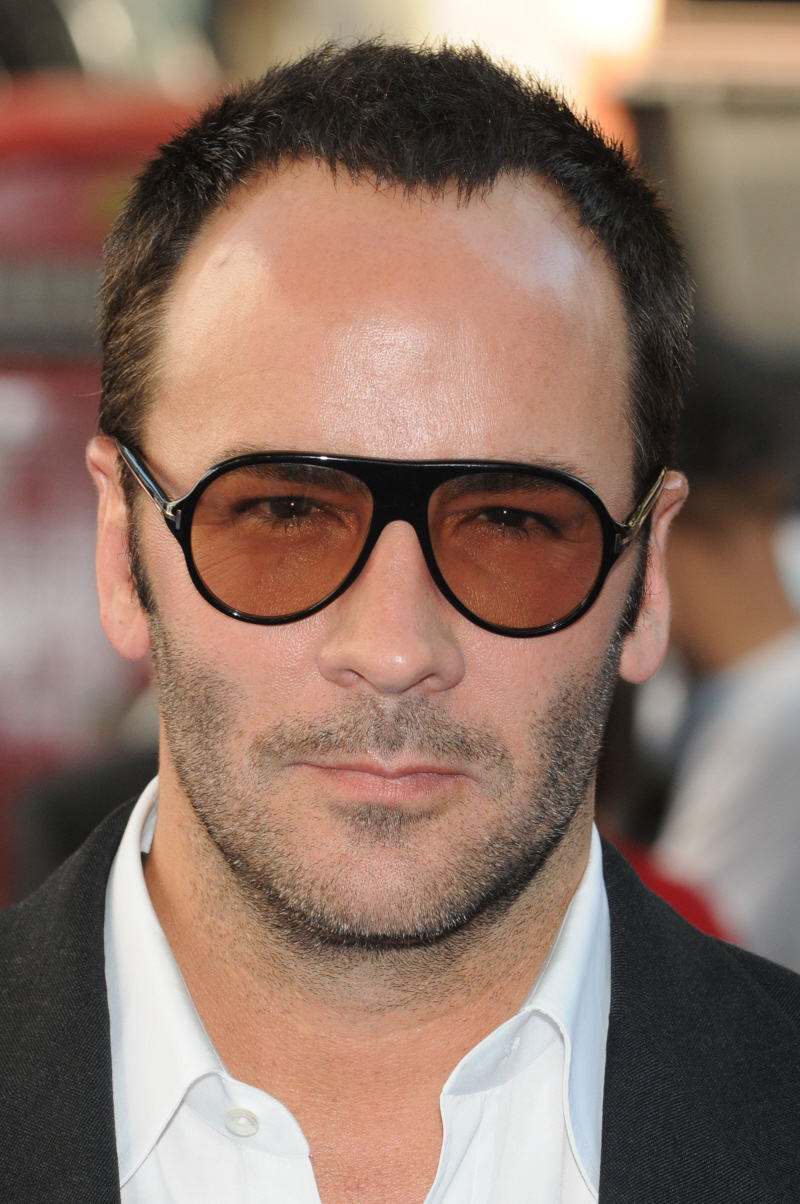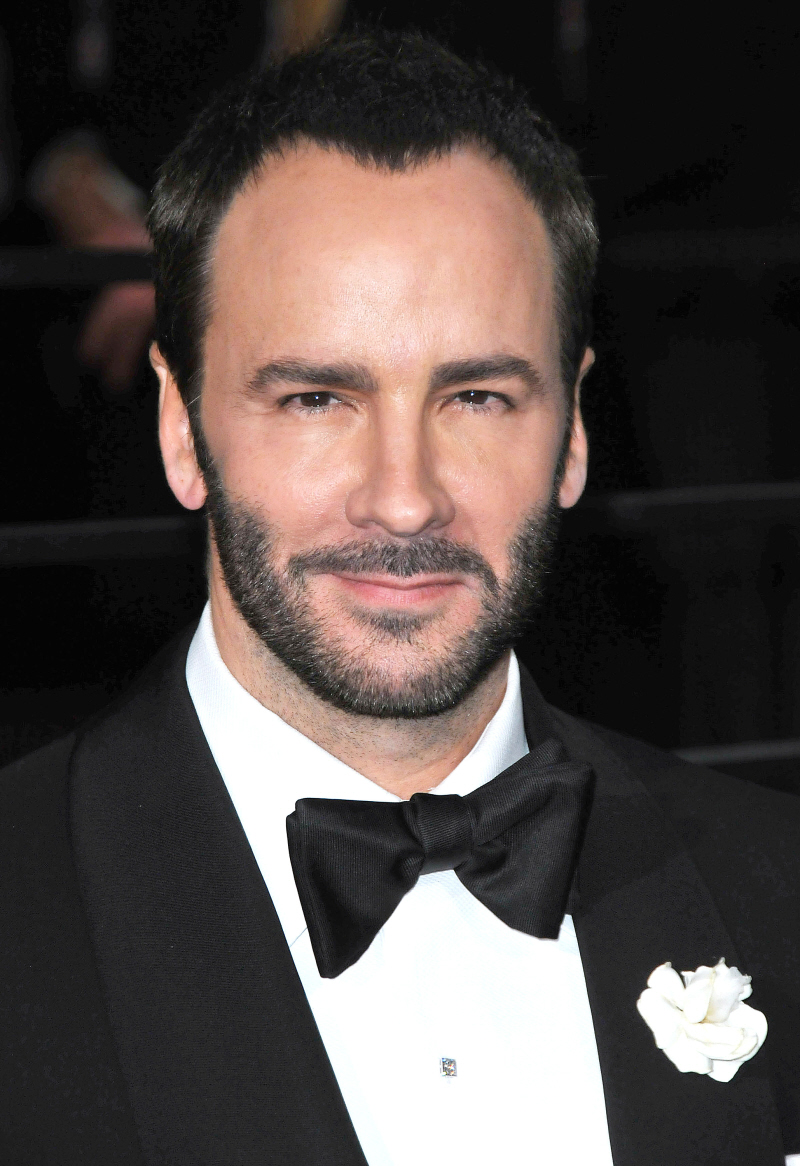 Out Magazine cover courtesy of Out. Additional pics courtesy of WENN.