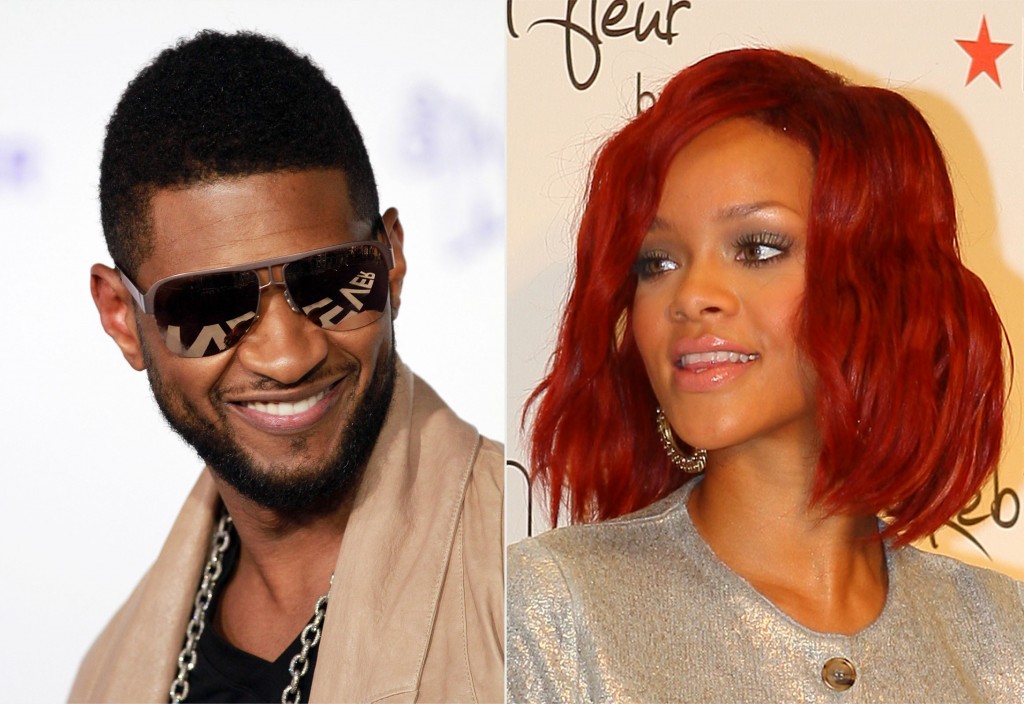 According to OK!, Rihanna and Usher went home together after meeting up at a party at Coachella. The two left together and were holding hands, so if this is true it's safe to assume that they were doing more than just flirting. The last we heard about Rihanna she was casually hooking up with Ryan Phillippe but he's since coupled up with Amanda Seyfried. Usher has a girlfriend that has been trying to take over his career and get him to fire all his people. She was with him at Coachella, I found photos of her with Usher on 4/15, the day before this supposed hookup with Rihanna. Usher is known to cheat, though, and I have the sense that Rihanna would be up for it. Here's more:
On April 16, the music was pumping, the Ciroc vodka was flowing, and Rihanna and Usher were making beautiful music together – and we're not talking about singing!

"They were so flirty," an insider tells OK! Of Rihanna and Usher at Coachella. "They left holding hands."

Rihanna and Usher had a table near the DJ booth – DJ Jesse Marco was spinning with Djs Caitlin Moe and Mia Moretti – where they whispered in each other's ears and laughed as stars like Paris Hilton and Kanye West watched.

According to witnesses, Leonardo DiCaprio was also chatting up RiRi, but at the end of the night, she went home with Usher.

"They're having fun and hooking up," an insider tells OK!.

"They have a lot of mutual friends; we're surprised it didn't happen sooner!" adds a source.
[From OK! Magazine, print edition, May 2, 2011]
Kaiser and I were e-mailing about this, and we get the impression that Usher and Rihanna are not each other's type. Rihanna just told Rolling Stone she loves to be dominated and tied up and Usher usually dates older domineering women. He then cheats on them in a misguided attempt to lash out at his momma for controlling him. This is just his passive aggressive way of getting back at his girlfriend for trying to take over his life.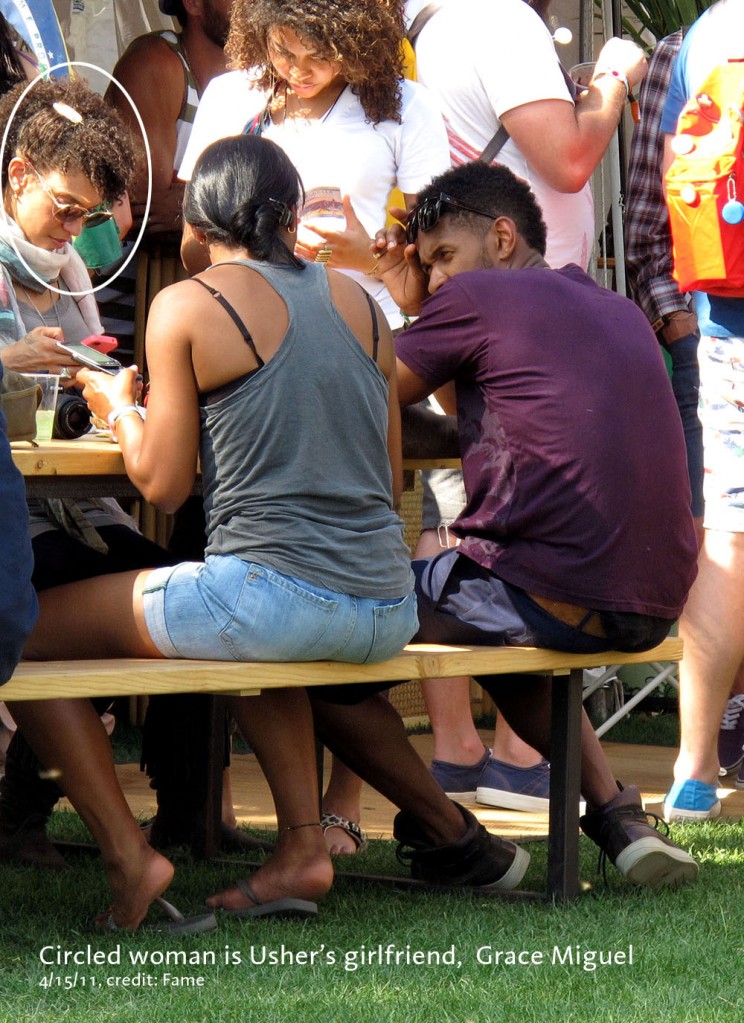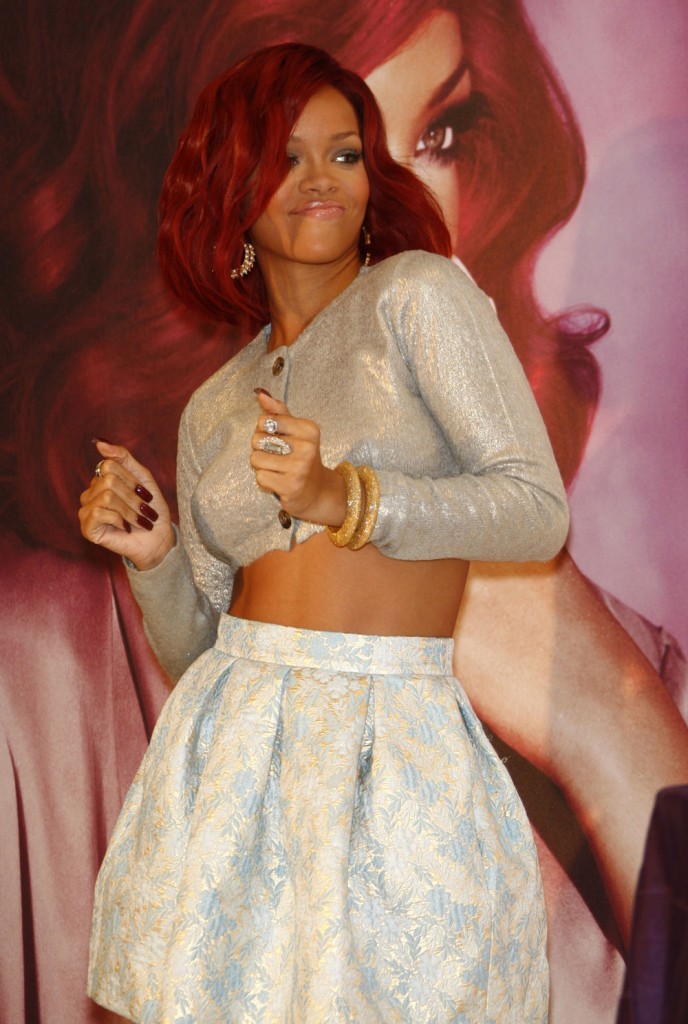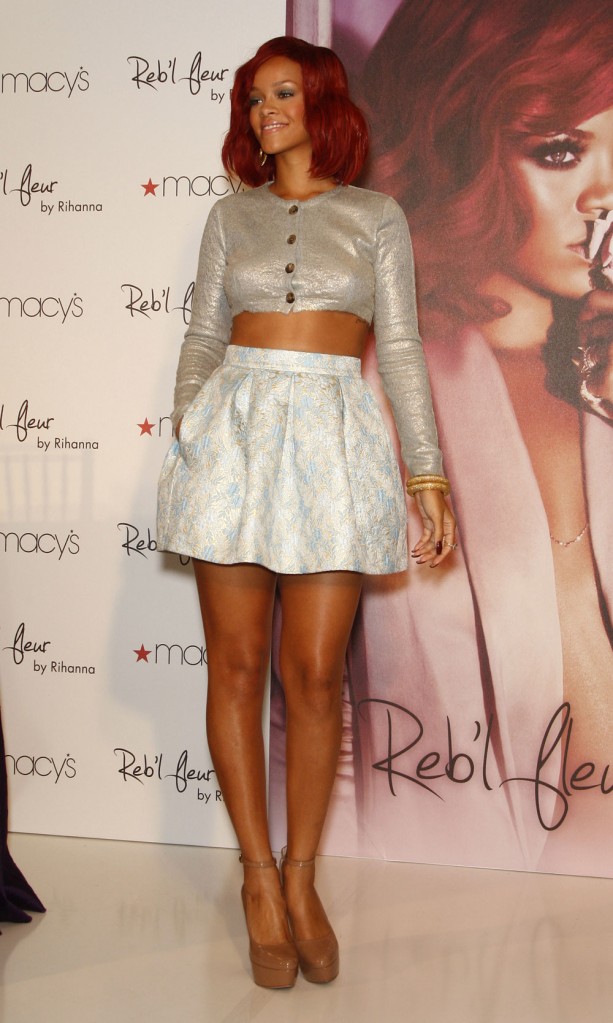 Rihanna photos are from 2/18/11. Credit: WENN.com