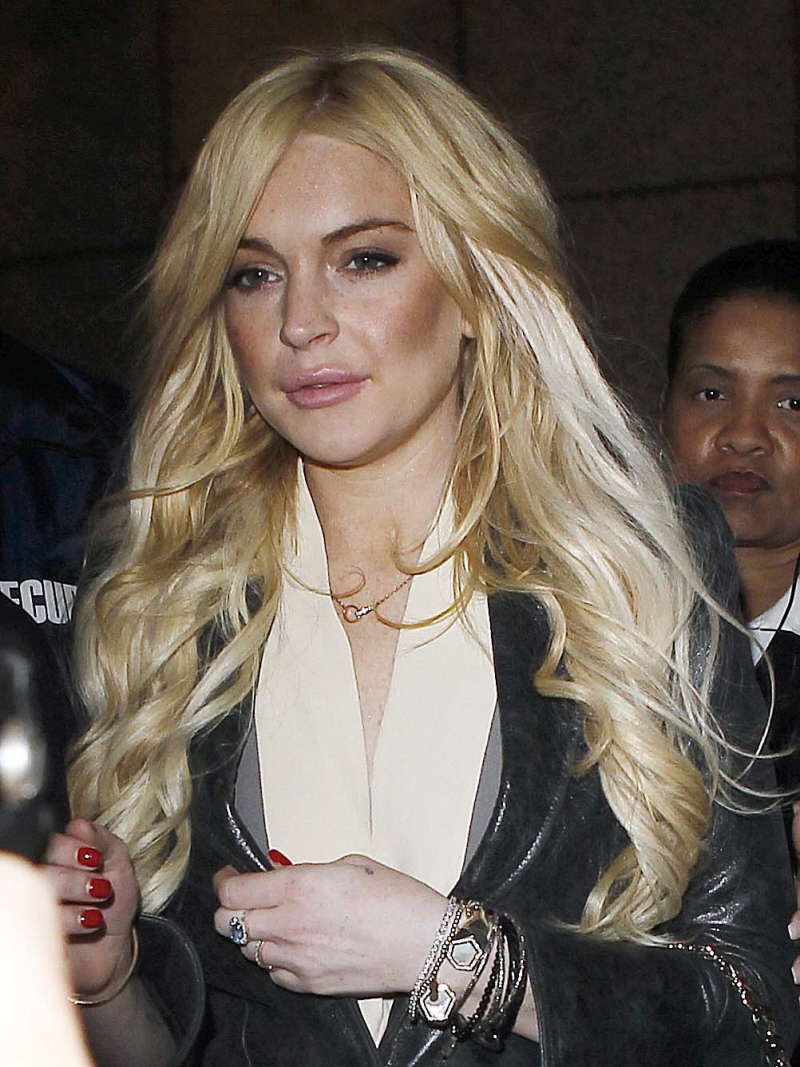 I'm sorry I missed the incessant is-she-or-isn't-she debate yesterday. As far as I knew, Linnocent's crack hustle had finally paid off and she was being offered the part of Victoria Gotti in the soon-to-be-made train wreck film, Gotti: Three Generations. Then, as CB reported yesterday, Linnocent and her crack team of hustlers, enablers, and gin-soaked losers somehow managed to screw it up. Marc Fiore, the Gotti producer who had said all of those nice things about Linnocent (or her sexual abilities?) was now playing takesies-backsies, something about Linnocent and merry-go-round, which I'm assuming is a drug reference (it always is with Linnocent). But! Fiore left the door open for Linnocent to "renegotiate" (on her knees, I'm assuming) and come back. And so she has! TMZ reported this last night:
TMZ has learned … Lindsay Lohan WILL in fact be in the upcoming "Gotti: Three Generations" after she was previously dropped from the film — and she hustled to get her spot back … ALL BY HERSELF.

Executive Producer Marc Fiore tells us, Lindsay is no longer going to play Victoria Gotti … but instead will take on the role of John Gotti Jr.'s daughter-in-law Kim — the role once considered for Kim Kardashian.

The turn of events comes hours after Fiore pulled the plug on Lindsay over disagreements with her management — but we're told Lindsay REALLY wants to be in the film … and personally patched things up with the producer when she heard her people were being difficult.

We're told Lindsay also agreed to act in ANOTHER upcoming Fiore film called "Mob Street."
[From TMZ]
She "personally patched things up with the producer when she heard her people were being difficult." I wonder what Linnocent did when she heard "her people" were being difficult? Sitting Mother Crackhead down and doing some lines while dreaming of the "big score"?
But yeah – Linnocent will no longer be playing Victoria! SOB. Marc Fiore (professional sketchball at this point) tells Variety, "We're very pleased to have Lindsay on-board for both of these films. She has been very enthusiastic about the Gotti project, and after resuming discussions with her, we were impressed by her commitment to the film and felt she would be a perfect Kim Gotti." I'm hoping that Kim Gotti appears in maybe two scenes, tops.
In other Linnocent news, she's back on the cover of a tabloid! Star Magazine (story via Jezebel) made Linnocent their cover girl because they got a named source to come forward and talk about how he was paying Linnocent's bills briefly, and those bills were for liquor. This is post-rehab, by the way. The dude's name is Keith Middlebrook, and he and Linnocent hooked up when "he talked to her about starring in a movie he was considering financing. They hung out a few times…and Keith claims that Lindsay checked into the Chateau Marmont under the Miss Lily Flowers, using his American Express card. She was there for two nights — in room 64 — and she was drinking Red Bull with vodka." Keith says "That's her favorite drink." And he has proof! Receipts, not photos or video. I think Keith was probably one of her johns, right?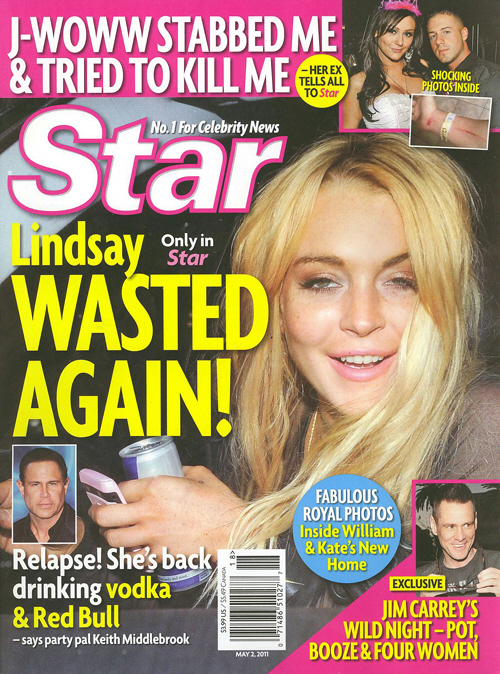 Star cover courtesy of Jezebel. Additional photos courtesy of Fame.