Lindsay Lohan is out of the Gotti biopic already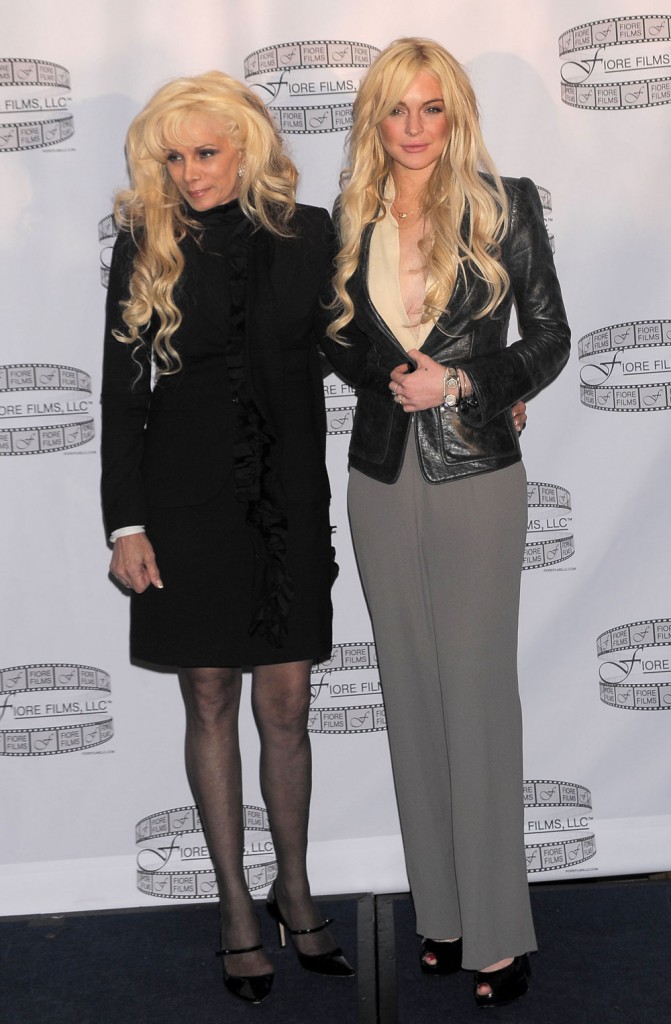 Note that this is Celebitchy writing this, not Kaiser (I hate talking about myself in the third person and with my stage name, but it seems fitting here.) Kaiser took a rare afternoon off or I know she would love to cover this news. Well Lindsay and her people have been bragging about how she got a real job despite the fact that she's uninsurable and and incredible liability in that she didn't show up to work back when she was much more sober than she is. No one knows when and for how long Lindsay will be going to jail (I'm an optimist and am not going to write "if" she's going) and when she'll get into trouble next. Her dad went to prison with John Gotti's son, though, and used his mafia ties to get his trainwreck daughter a role. Who knows what kind of favors the Gottis owed the Lohans.
Lindsay was set to play a "younger" Victoria Gotti, she had Victoria's blessing and everything despite looking older and harder than she does. However the very guy who just sung Lindsay's praises, producer Marc Fiore, totally backtracked and said she's not in at all. He told People that they're looking to recast that part and it sounds like Lindsay's team (i.e. her mom and dad) were difficult as hell to deal with. The last director is rumored to have been adamantly opposed to hiring Lindsay, and he recently left so the door was wide open for her, but she swung it shut with her grossly inflated sense of entitlement, just as she's done her entire career.
"We are not talking any further about Lindsay playing Victoria," says Marc Fiore, producer of Gotti: Three Generations. "She is no longer being considered. The talks have stopped. We are going to meet with other people [for the role]."

But just last week, it seemed almost a sure thing when Lohan popped up at the movie's April 12 press conference and looked strikingly like Victoria Gotti. Even John Travolta, who's playing Gotti Sr., in the yet-to-be-made flick said, "I always thought she was gorgeous and talented."

So is Lohan just too expensive and troublesome to insure with all of her past legal troubles?

For now it's omerta for Fiore, who would not explain why she's been "bumped off."

"She a wonderful person," he tells PEOPLE. "Her legal case has nothing to do with it. We just couldn't reach terms."
[From People]
TMZ has more, including the detail that "the various demands of her management team just got out of control" and another quote from the producer that "I will only ride a merry-go-round with my kids." He added that "Maybe if Lindsay calls me up, we can talk about it," but you know he only did that to appease the Gottis. Or because Lindsay did him a ton of "favors" to get the part and he feels guilty about it. He's sick of her merry go round in so many ways.
This girl's career was over a few years ago. When even her dad's prison mob connections can't score her a role as a woman she resembles remarkably in both looks and character, (no offense to Victoria Gotti) you know there's no hope for her.
Photo is from 4/12/11. credit: Diane Cohen/Fame Pictures.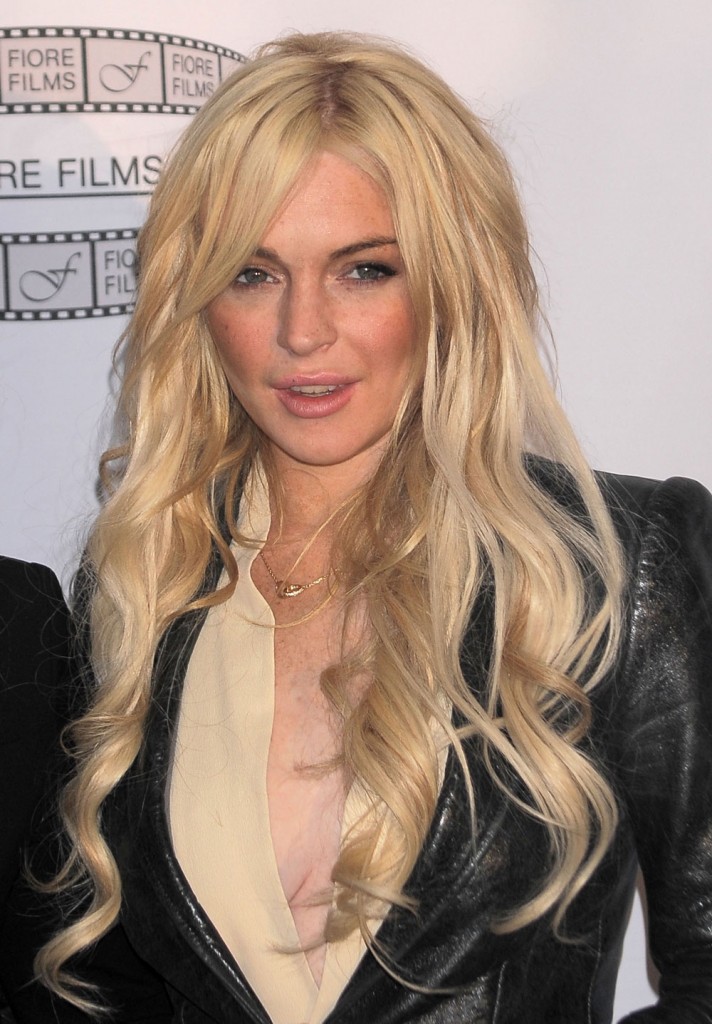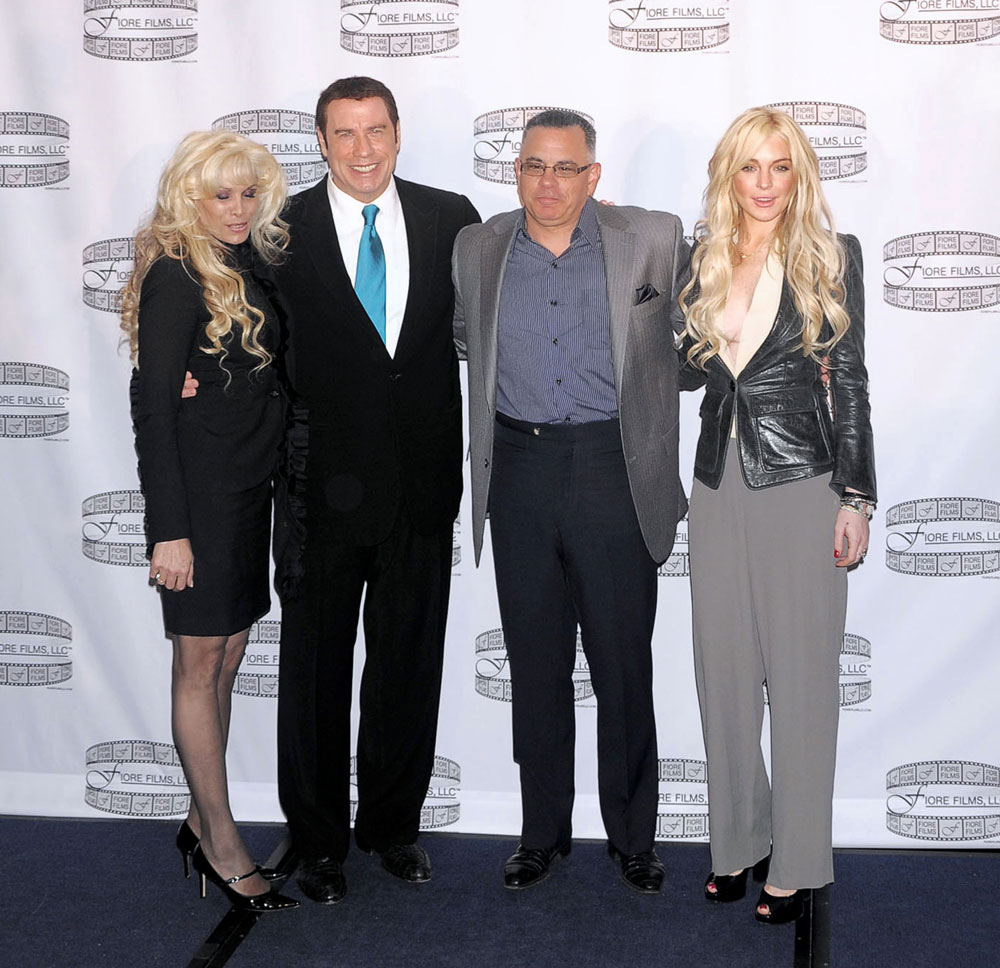 Written by Celebitchy

Posted in Careers, Lindsay Lohan, Photos

- Mariah Carey lip synced on American Idol [CDAN]
- Colin Firth is looking good [Lainey Gossip]
- Internet celebrity charged with murder! [D-Listed]
- What is Paz Vega wearing? [Go Fug Yourself]
- New bachelors on The Bachelorette [Reality Tea]
- Goodbye to The Office [Pajiba]
- Bachelor Sean's fiance cheats on him [Evil Beet]
- Britney Spears out with her man [Popsugar]
- Nina Dobrev works it [Popoholic]
- Cindy Crawford needs to lay off the 'tox [Celebslam]
- Who said it: Carrie Bradshaw or The Dalai Lama? [Buzzfeed]
80 Responses to "Lindsay Lohan is out of the Gotti biopic already"