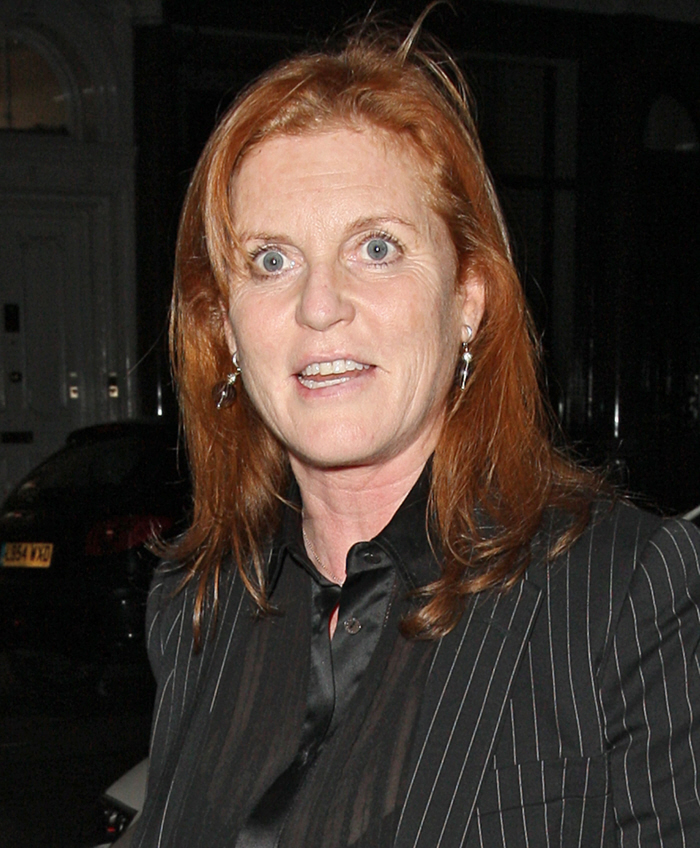 Even though her ex-husband and two daughters were invited, Sarah "Fergie" Ferguson was pointedly NOT invited to the royal wedding of Prince William and Kate Middleton. It might been for any of the following reasons: Fergie is crazy; Fergie is too deranged to keep her lies straight; Fergie whores out her connection to the royal family for profit; Fergie might in fact be an actual hooker. So, basically, I wouldn't want her at any wedding either. She's a disaster. But being publicly shunned isn't going to stop Fergie! No, she appears on Oprah this week to discuss how it was "so difficult" not to go to the wedding, and then she precedes to speak about Princess Diana like she's channeling Diana's ghost or something. Bitch please.
Did Sarah Ferguson — the Duchess of York — put a curse on the House of Windsor after she was excluded from her nephew William's royal wedding?

Not exactly, but it wasn't a feel-good moment for Princesses Eugenie and Beatrice's mom — who divorced Prince Andrew after 10 years in 1996 and was mired in scandal last year, when she attempted to sell royal access to a journalist.

"I was not invited," Ferguson, 51, says on Wednesday's The Oprah Winfrey Show.

Instead, during the festivities when Beatrice, 22, and Eugenie, 21, rocked talked-about fascinators outside Westminster Abbey, "I chose to go and be in Thailand in a place called Camelia . . . the jungle embraced me," Ferguson explained.

The snub "was so difficult," the former royal continued. "Because I wanted to be there with my girls … to be getting them dressed and to go as a family."

She added: "Also, it was so hard, because the last bride up that aisle was me." (Ferguson and Prince Andrew, 51, tied the knot in Westminster Abbey on July 23, 1986.)

Ferguson and her ex-husband, who remain amicable, were in contact during Prince William and Kate's historic day. "When Andrew went with the girls, we were talking all morning and he was saying, 'It's okay. Just remember we had such a good day. Our wedding was so perfect.' Because we're such a unit together. He made me feel very part of the day on April the 29th."

She did, in fact, catch the coverage from Thailand — and looked back fondly on Prince William's late mother, Princess Diana. "I think Diana would be so proud of her son. Both of them, you know? They did a great job."

Ferguson has frequently spoken of her kinship with the late Diana, who passed away in 1997 at age 36. "I really love the feeling that sort of Diana and I both weren't there," she told Oprah. "But I'm here to say how proud she would have been and Kate looked utterly beautiful."

In the midst of her scandal, she admitted that she understood not being invited by her former in-laws. "I went through the phase of feeling so totally worthless and that [it] was quite right they didn't invite me. Why would they — why would they invite me?"

Of her embarrassing flub, she explained: "I felt that I ostracized myself by my behavior, by the past, by living with all the regrets of my mistakes, that I sort of wore a hair shirt and beat myself up most of the day thinking and regretting why did I make such a mistake? Why have I made so many mistakes?"

She'll explain all in her new OWN network TV show, Finding Sarah, which debuts in June.
[From Us Weekly]
Dear God. Over the course of years, I've gone from feeling genuine sympathy for Fergie (she was mistreated) to outright disgust with her. The bribing scandal was terrible, and she still hasn't really answered many of the direct questions about getting paid for influence peddling. But this – "I really love the feeling that sort of Diana and I both weren't there… But I'm here to say how proud she would have been and Kate looked utterly beautiful." Jesus. You don't talk that way about someone like Diana. Fergie's still selling, selling, selling her connections to these people, and now she's even whoring out Diana's memory? While Diana and Fergie were close at one point, they fell apart in later years, and in retrospect, that was a great decision for Diana. Fergie is crazy, and she's a balls-out user.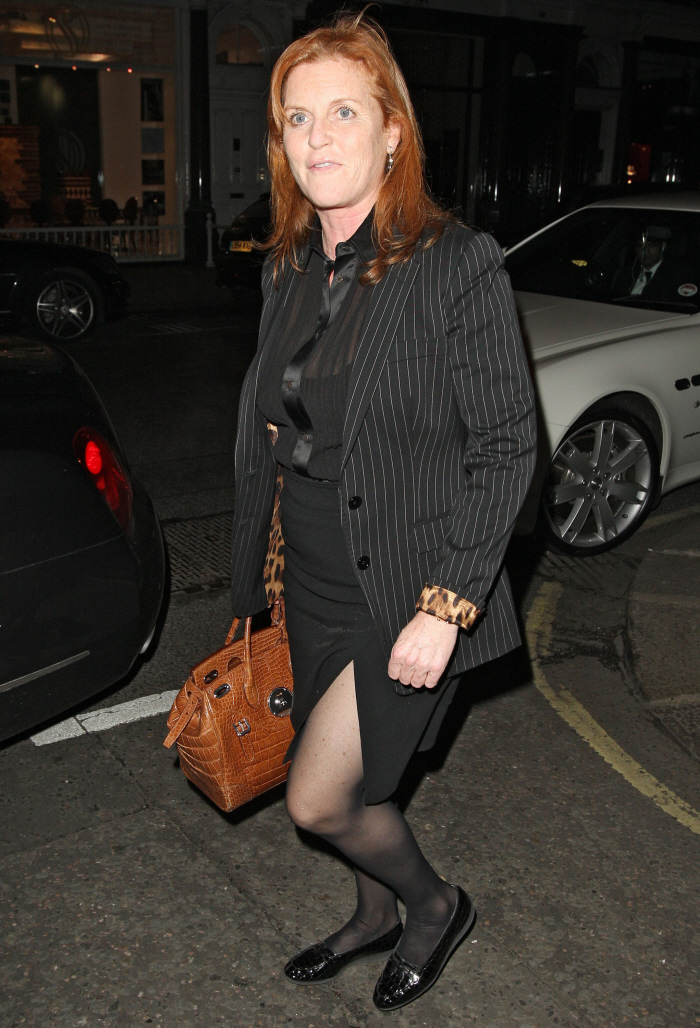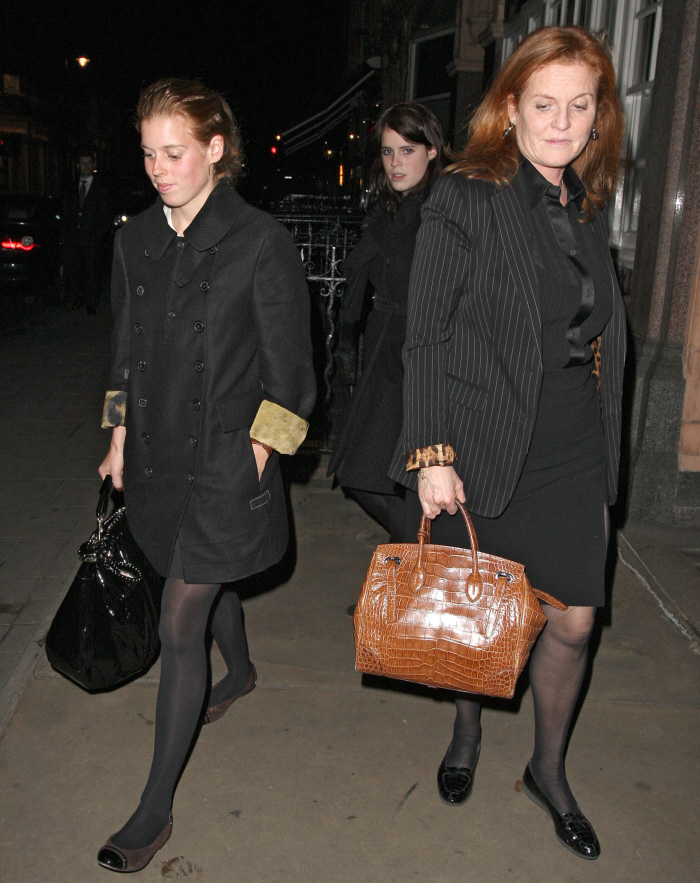 Photos courtesy of WENN.