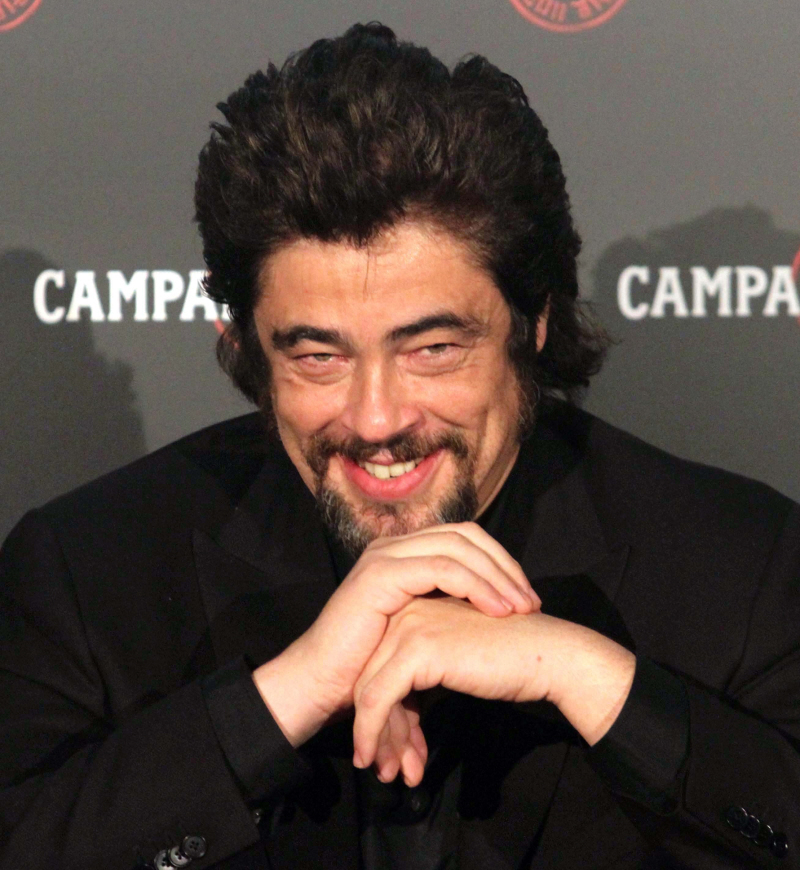 I have been truly surprised by the lack of coverage given to Benicio del Toro and Kimberly Stewart's unplanned pregnancy. He's an Oscar winner, and he boned Scarlett Johansson in an elevator. She's the daughter of a rock star and she was once BFFs with Paris Hilton. This should totally be a bigger story. Specifically, I want to know if the pregnancy was the result of a one night stand socked in alcohol (and more) or if it was actually a "they fooled around quite a few times" sort of relationship. Barely anyone is talking, though. Benicio's rep confirmed the news more than a month ago, and The Mail followed up half-heartedly, saying that Kimberly had been offered a reality show where the focus would be on how she's raising Benicio's kid as a single mom, while living with her dad Rod Stewart. This week's Star Magazine had a scrap of a story in this week's issue, but I'll take anything I can get:
Kimberly Stewart is expecting Benicio del Toro's baby later this year, but don't bother passing out any congratulatory cigars.

"Benicio was not happy about the news that Kimberly was pregnant," a source close to the noncouple tells Star. Publicly, Benicio is attempting to appear he wants to be a doting dad. But the sources counters, "He's just not the settling down type and has never wanted kids. He made it crystal clear to Kimberly that they were just having a 'no-strings-attached' fling."

While the source claims Kimberly, 31, is a realist and knew Benicio's viewpoint going into the situation, she has found some comfort with loved ones, especially her mom, Alana, and her rocker dad, Rod.

"Her family has been amazing. They are rallying around her and being very supportive."
[From Star Magazine, print edition]
So according to this source their relationship was a "no-strings-attached fling". That resulted in a pregnancy. Seriously? I know Benicio doesn't look all that bright, but I've always considered him an intelligent man. How does a half-way intelligent dude have a "no-strings-attached fling"… WITHOUT PROTECTION? Gross, gross, gross.
By the way, I do have a theory as to why we aren't getting much info about Kimberly and Benicio – it's because of January Jones! Her (married) baby-daddy blind item is more exciting than (somewhat) established paternity.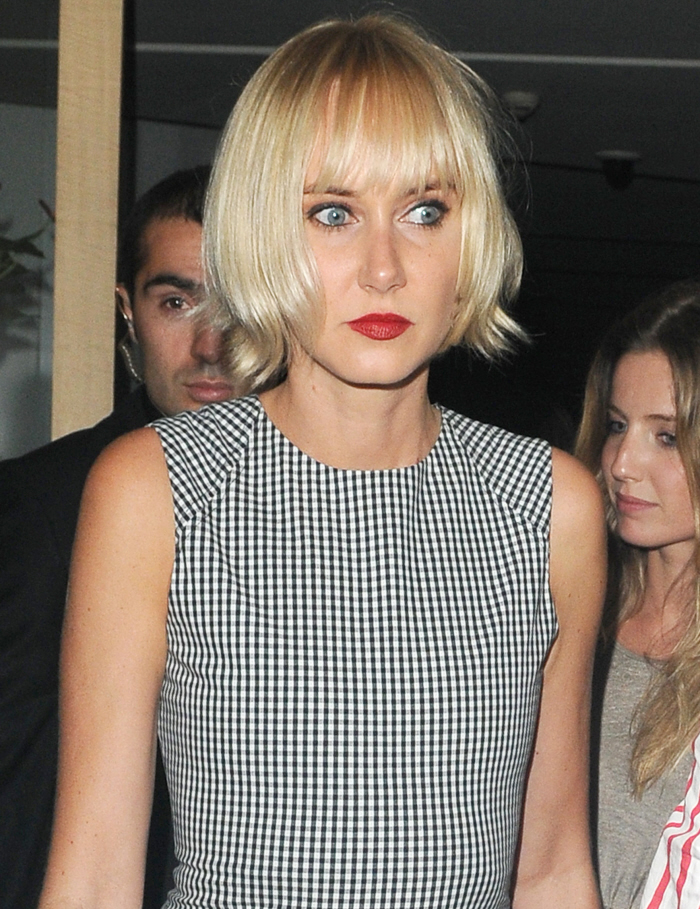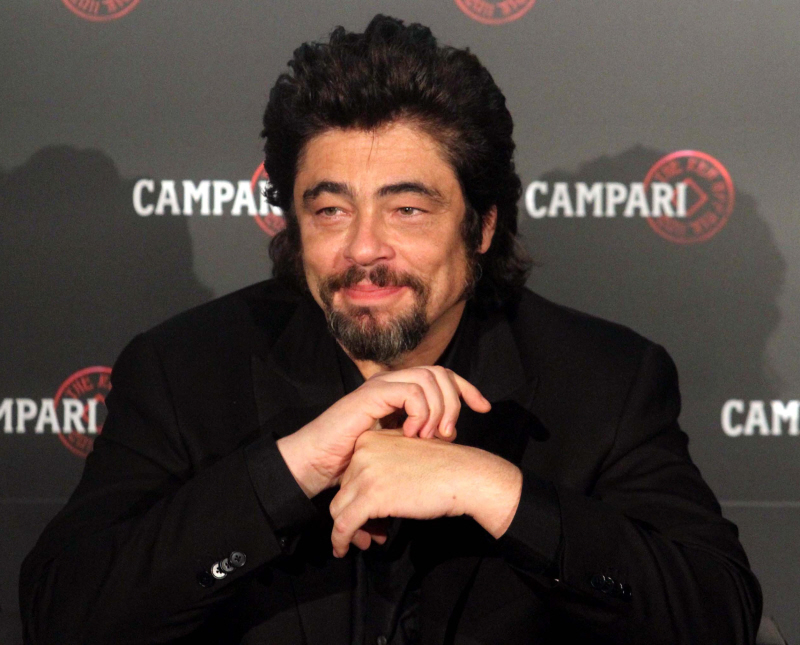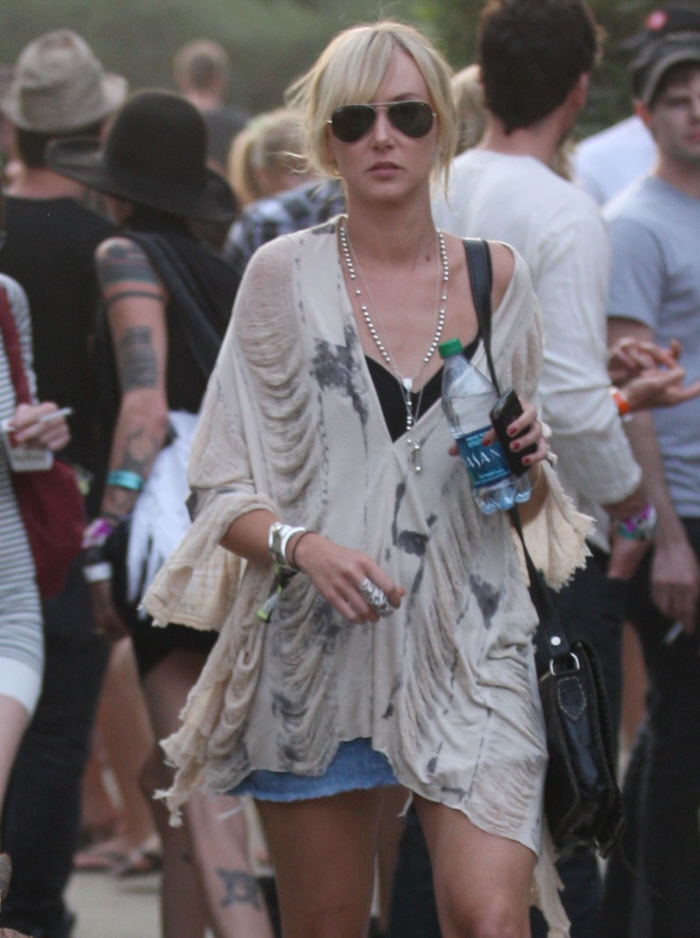 Photos courtesy of WENN.