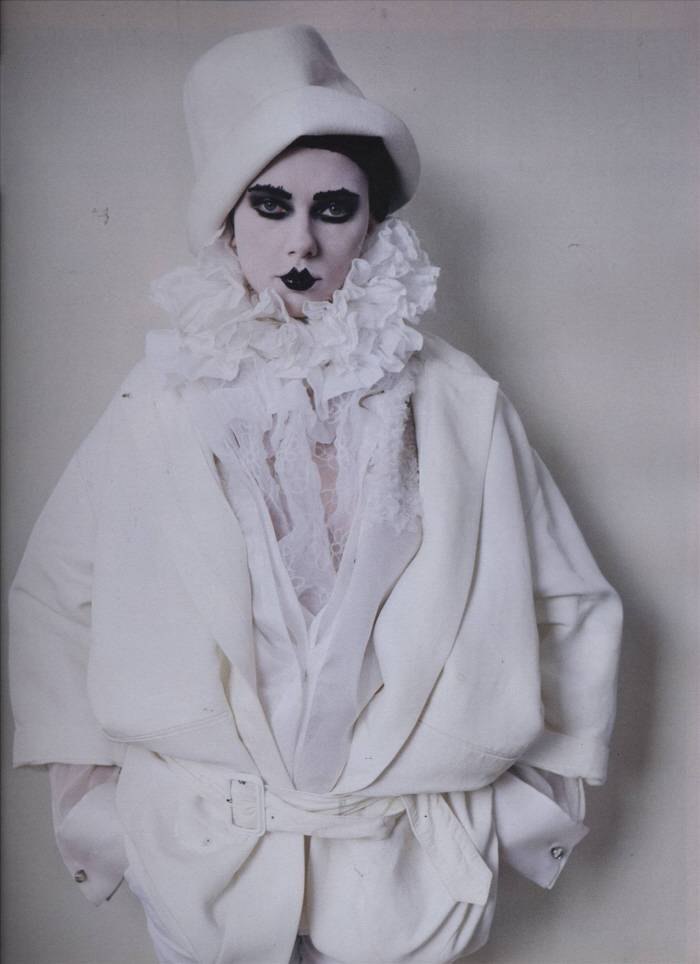 Guess who this is. Just guess!! I'll give you a hint: she's very unoriginal. She usually does the Marilyn Monroe thing, but now she's copying other dead celebrities. IT'S SCARLETT JOHANSSON!! Can you believe it? She was photographed by Tim Walker, who shot Scarlett for the Moet campaign. These images appear in the June issue of W Magazine (the one with Julia Roberts on the cover). Regarding the shoot, Scar says, "We has just shot the Moet & Chandon ad campaign together, and we were sampling the product – excessively." While drunk, they decided to get together and Tim would photograph Scarlett in various old-school personas. Scar dresses up as Buster Keaton, Marlene Dietrich, Sarah Bernhardt and Giulietta Masina in La Strada. The makeup people did a bang-up job, I'll say that. But I tend to subscribe to the school of thought which says that the current crop of celebrities should really stop doing these "homage" photo shoots where they dress up as old or dead celebrities.
I'm also open to the possibility that Scarlett thinks that this will show her lover, Sean Penn, that she's super-deep and important and that she "gets" these references. Speaking of Sean, there was a recent report that he just ended his years-long friendship with Naomi Watts, and the breakup was over the Scarlett issue. Apparently, Naomi was all "Sean, don't date that young thing with the big boobs. You'll look like an old fool and she just wants to bone an Oscar winner." And Sean was all "YOU BITCH, I HATE YOU." I'm paraphrasing, obviously. I wonder if Naomi takes one look at how IMPORTANT these photos are and she decides to eat her words? Yeah. LOL. Probably not.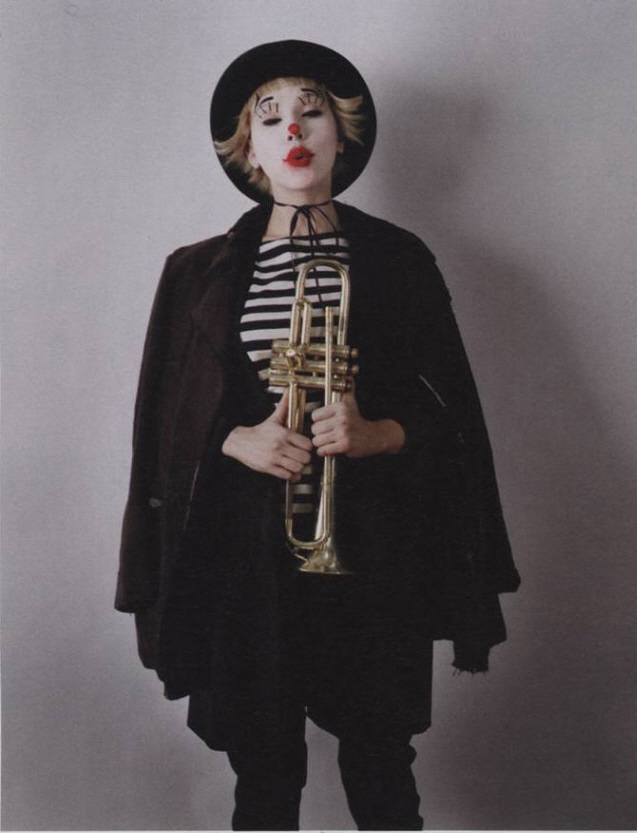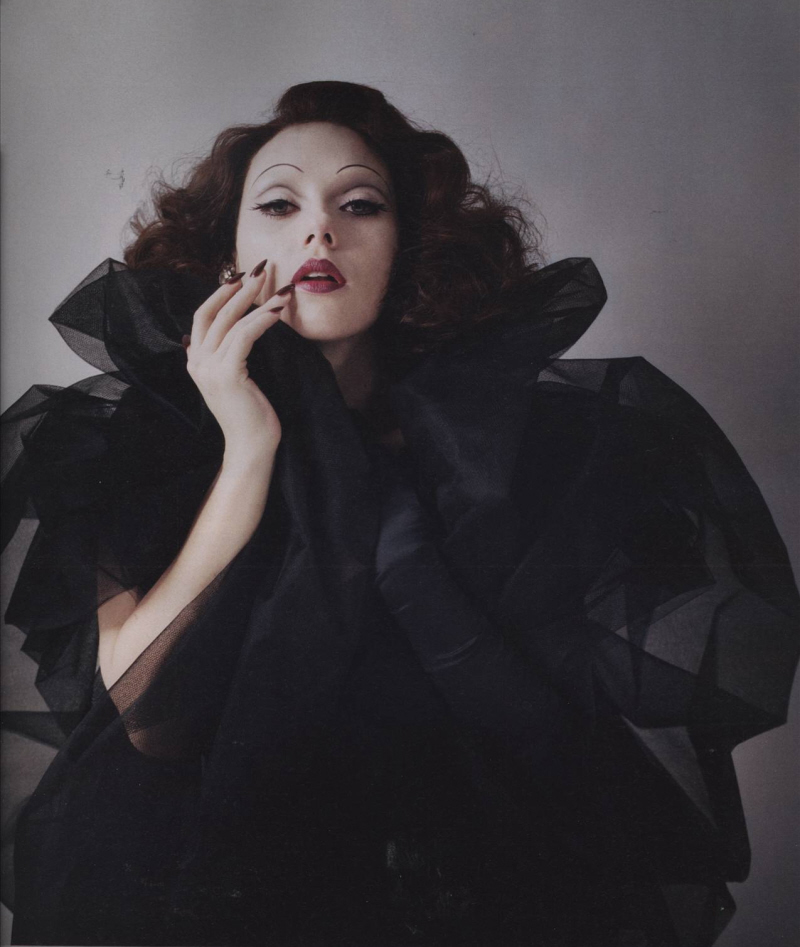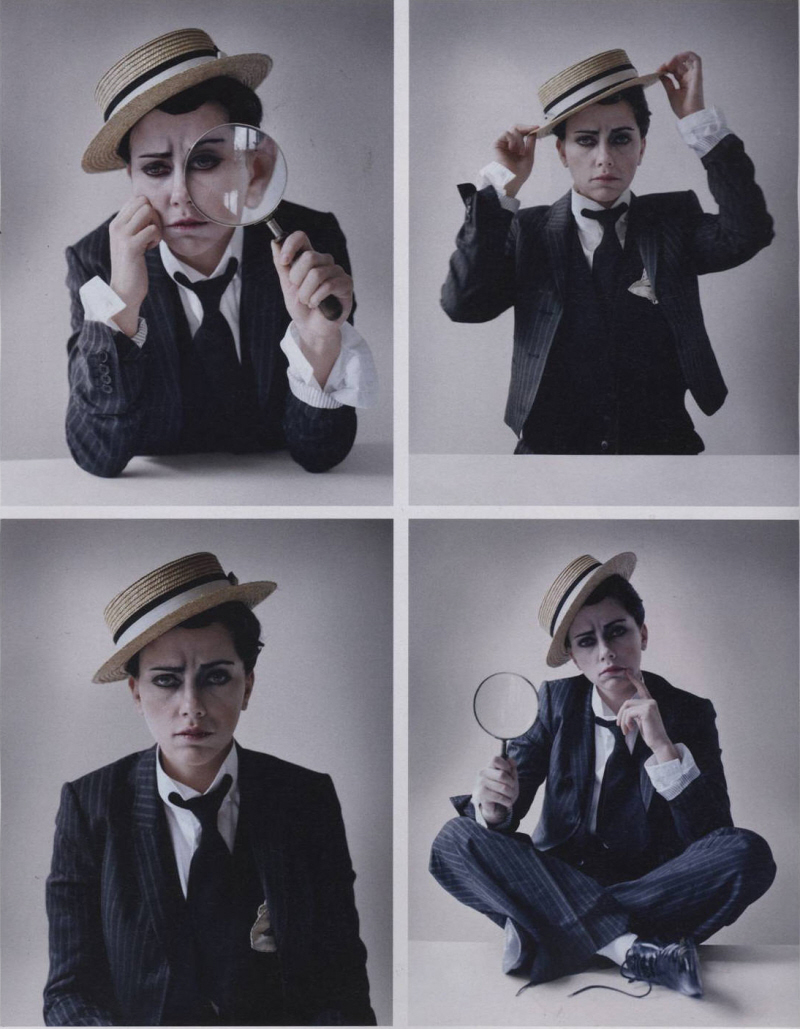 Photos courtesy of W Magazine, scans courtesy of Sammie!