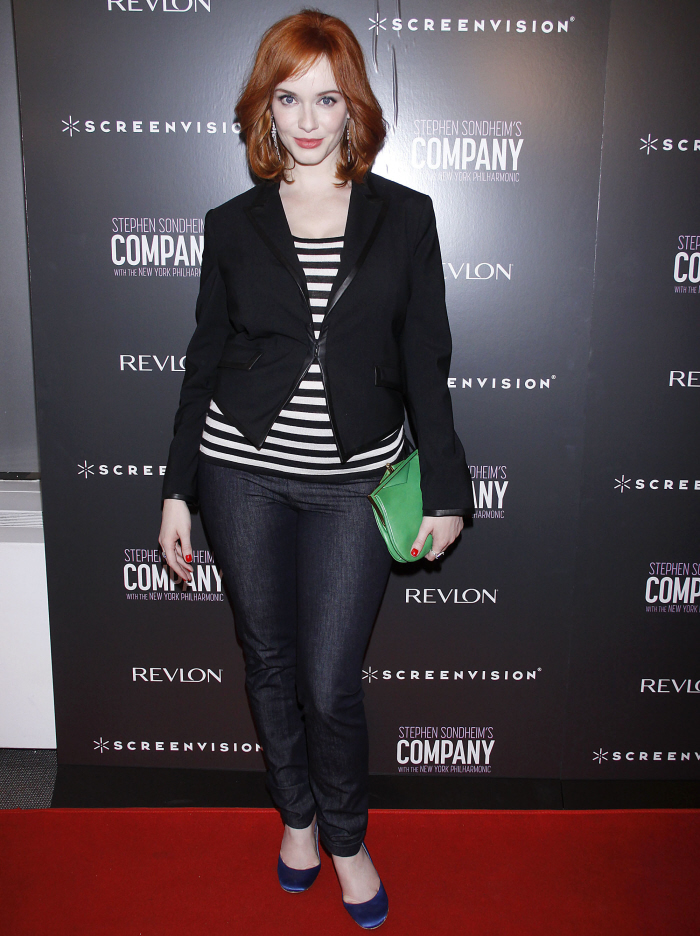 Lately, I've been super-critical of Christina Hendricks' fashion sense. Christina has the same problem as some like Khloe Kardashian, or Jessica Simpson, or Christina Aguilera. When those ladies are fuller-figured, they're still dressing the same as they did when they were thinner. Christina's problem is more extreme – she's only ever been famous with her current "extreme" hourglass figure, and yet she seems consistently mystified as to how to style herself. Remember the bunchy Capri pants and boob caplet? Remember the huge dust ruffle on her shoulder? There's a reason I'm so critical. It's because I love her and I want her to look great!
So imagine my great pleasure in seeing Christina wearing a flattering ensemble. I don't really care for the pieces as separates – horizontal stripes, a cropped tuxedo jacket and skinny jeans, meh – but put together, Christina looks great. One of her best red carpet appearances ever. The jacket is flattering, as are the jeans (surprisingly). Her hair looks good (there are still bangs, but this is how you do bangs). Great pop of color with the green clutch. I love her here.
Incidentally, Christina gave a recent interview to Parade Magazine where she talks about getting back to work on Mad Men and her work with the Make A Wish Foundation. It's a nice read, but she doesn't say anything groundbreaking. Go here to read it.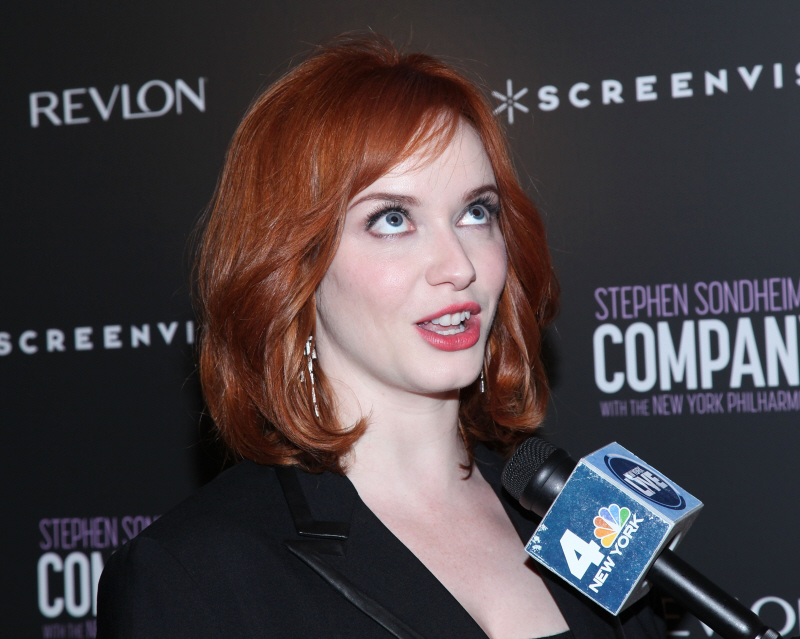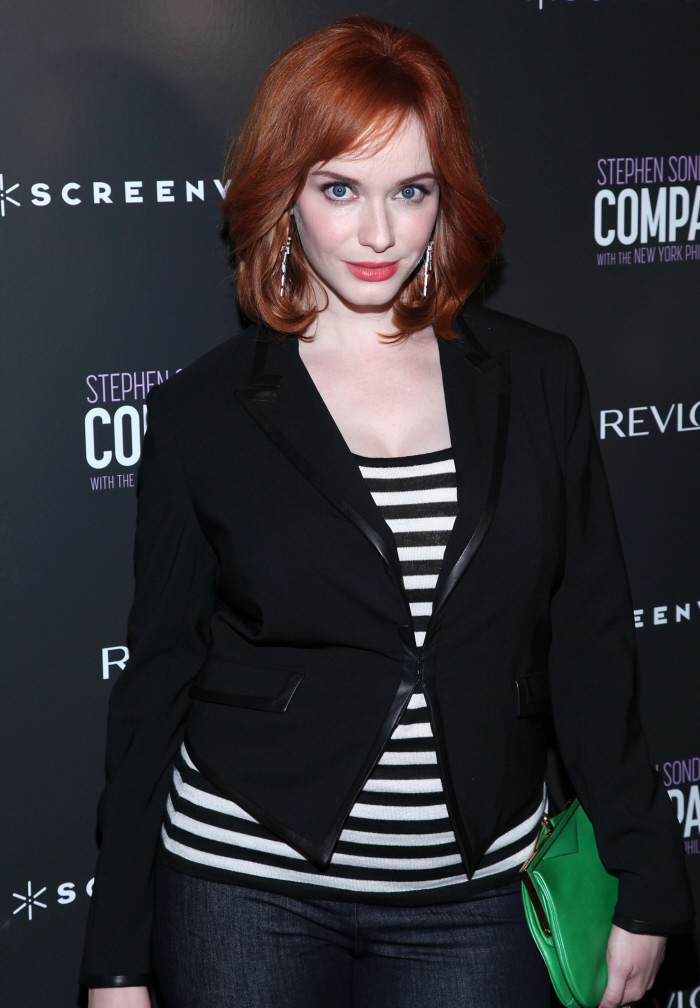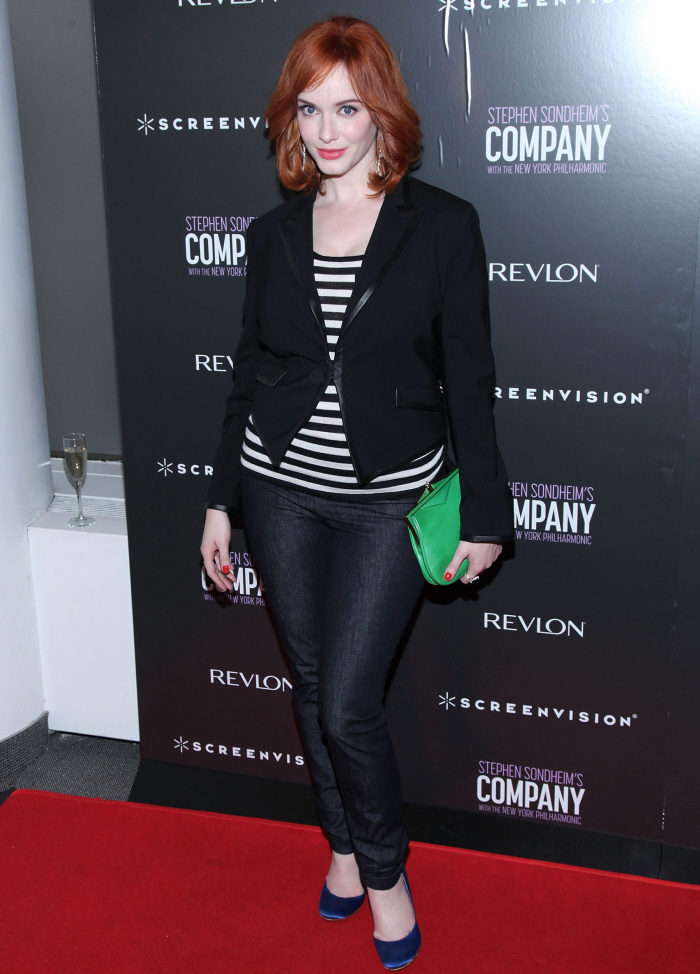 Photos courtesy of WENN.