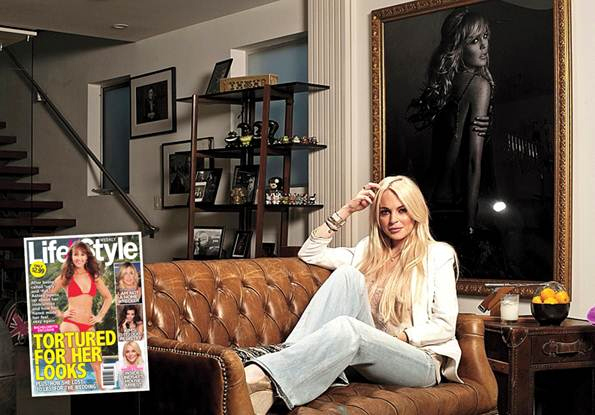 Linnocent isn't content to just throw her cracked-out roof parties while under house arrest, nor is she content to simply make thousands of dollars by filming budget commercials for auction sites. No, Linnocent has to do press, from the comfort of her home. Linnocent gave an exclusive interview to Life & Style (they probably paid her, honestly) in this week's issue. The photo, above, is courtesy of Life & Style – look at Linnocent's crack lair! She has a huge photo of herself on the wall, of course. And let me just say – the crack delusions are heavy in this one. She begins by whining about her house arrest and how tough it is not being able to "go out to dinner" (re: doing crack at various clubs, and trying to work her way into associations with anyone famous, even if it means starting a fight). She whines about not being able to go to her brother's birthday party, all because of her dumb house arrest!!! BOOHOO!!! But the best part is when she claims that she's been clean and sober this whole house arrest. If that were true, she would have already gnawed off her leg (the one with the ankle monitor) to go to the Marmont:
Lindsay sits down exclusively with Life & Style for her first interview since being sentenced to house arrest

On June 18, Lindsay Lohan invited Life & Style inside her $2.25 million 3,000-square-foot pad in Venice Beach, Calif., to reveal what it's like to be locked up in her own home.

"I'm a very social person, and I like being outside, especially in Venice Beach. I'd like to get out more — just going out and having dinner," Lindsay says in the new issue of Life & Style — on newsstands now — about being confined to her three-bedroom, four-bathroom triplex. "I was really upset not being able to go to my little brother's birthday party. He just turned 16. That bummed me out."

Lindsay was forced to give up her fancy dinners, partying and shopping sprees when a judge sentenced her to house arrest in May, but the star still gets to have frequent visits from friends and family.

"I've been having a lot of work-related meetings. Sometimes my friends come over. And I get to see my sister, Ali, which is nice," Lindsay says. Although, she insists, there is no booze, no matter what.

"When my friends come over, they're not drinking," she notes. "Alcohol is not in my house, so it's just not a part of my life." But when Lindsay is released on June 29, it won't necessarily mean the end of nightclubs for her. "I don't think you should ever say never," she explains.

The 24-year-old actress has her fair share of critics who believe this is not a real punishment and that she may never recover, but she's ready to prove them wrong: "I've grown up — and I'm willing to do what I have to do to prove that."

And she plans to start out on the right track. "This may come as a shock, but I mean it: I want to start my community service. I want to finish that so I can work in August and September," Lindsay tells Life & Style.

Most important, she says, she loves acting and hopes that someday she can be taken seriously again. "You go through experiences. I do understand that I need to gain some of the respect back, but I'm willing to work hard for that. I understand the situations I've put myself in, and I don't want to go back to that."
[From Life & Style]
"I don't think you should ever say never…" Meaning: "I'll be doing blow at Teddy's one hour after my house arrest ends." POOR LINNOCENT. We've gone far too long without her crack delusions. Perhaps Mother Crackhead will gift us with an interview soon as well. It would be like Crack Christmas.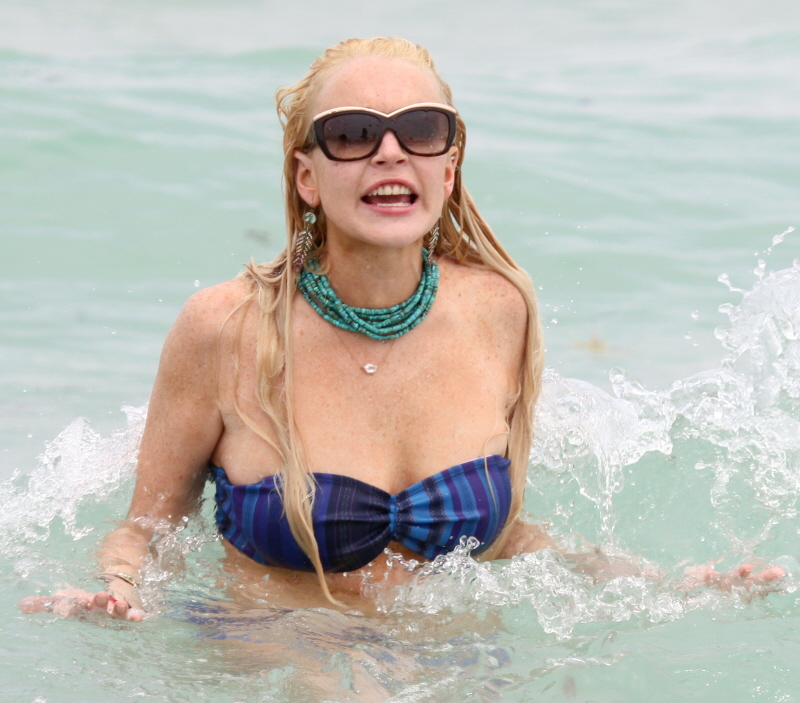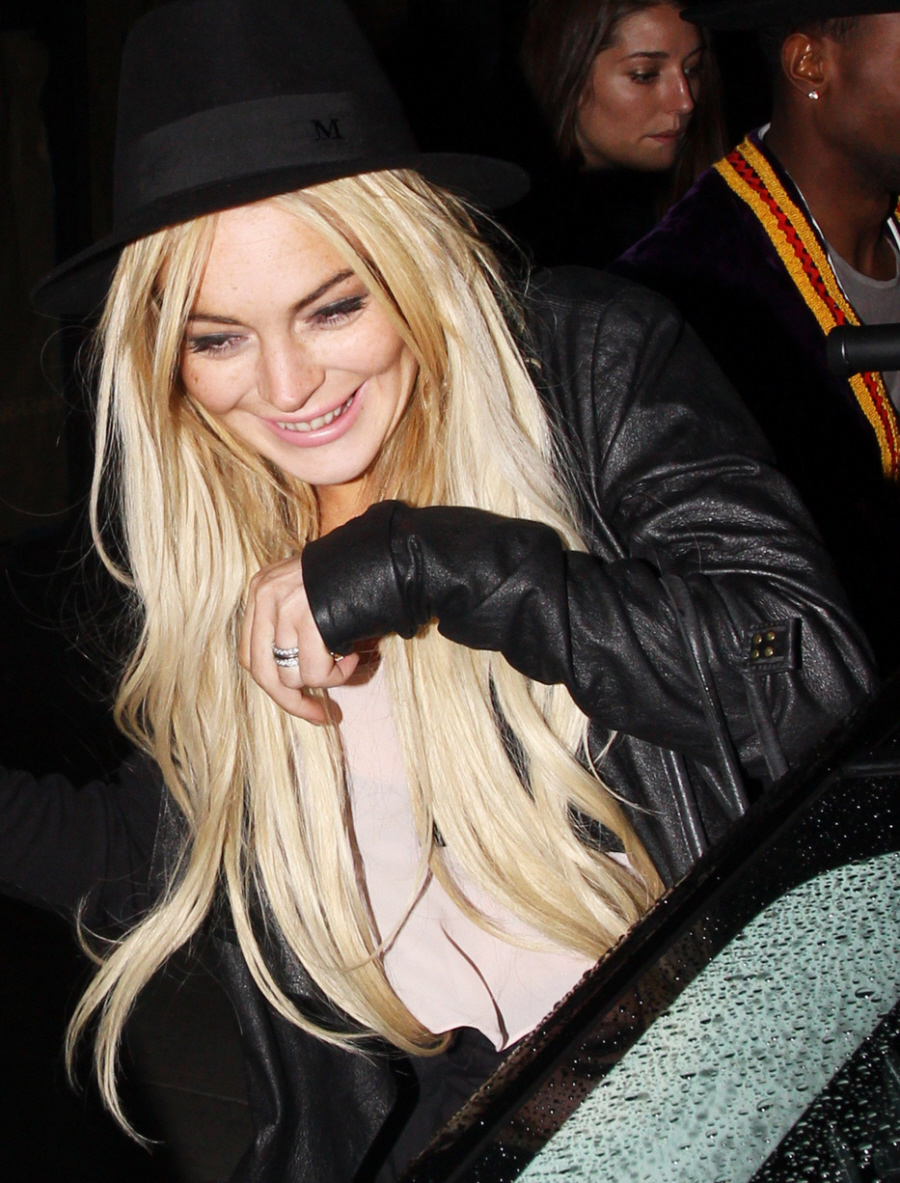 Photos courtesy of Life & Style, Fame and Pacific Coast News.