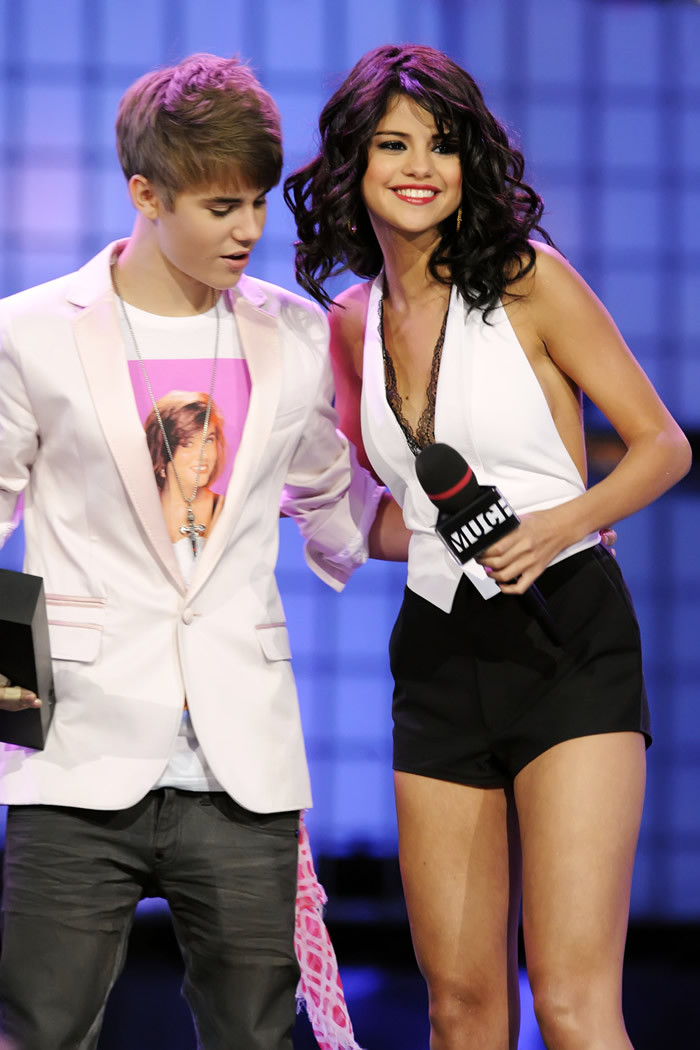 Last month, one couldn't help but wonder whether Selena Gomez's conspicuous hospitalization for "exhaustion" could have anything at all to do with the fact that she and boyfriend Justin Bieber had been joined at the tongue for the previous few months. So there was an audible sigh of relief when Selena almost immediately felt better and was even able to wear hot pants onstage while the Bieb stared at her chest. Certainly, the pair have been anything but subtle with their public displays of gross affection, including but not limited to foot rubbing and butt grabbing. It also didn't help matters when Selena removed her purity ring; and since the two teen stars currently both enjoy (inexplicably) thriving careers, it's not much of a stretch to imagine that there are many friends, family members, and otherwise financially interested parties that considered Selena's little health scare to be a wake up call. In other words and according to Star, insiders are revealing that there is a real panic that a pregnancy scare could become a reality.
Justin Bieber and Selena Gomez have gotten so hot and heavy together, their friends and family members fear the worst — that an accidental pregnancy could derail the teen lovebirds' careers.

With numerous photos circulating of Justin, 17, and Selena, 18, sharing deep kisses and steamy intertwined embraces, an insider tells Star, "Justin's been told straight up that if he's having sex, he had better use protection. He's young and full of hormones, and the last thing he and Selena need to make is a terrible and costly mistake.

"Everyone knows their intentions are good, but they also know how easy it is to get worked up when you're young and in love. It would only take a few moments of weakness to cause what could be a lifetime of regret."

Red flags were raised after Selena was photographed wrapped around Justin's torso as they frolicked in the surf in Hawaii in late May. Then, on June 9, Selena suddenly checked into a hospital in Burbank, Calif., and the rumor mill went into overdrive buzzing that she was suffering from nausea and dizziness — classic symptoms of early pregnancy.

The singer/actress, whose new movie, Monte Carlo, was just released, later revealed that she had simply been "very malnourished…low on iron and exhausted." Still, the incident threw a scare into her and Justin's inner circle.

After those photos from Hawaii surfaced, everyone started whispering that they were probably having sex," the insider tells Star. "Justin and Selena keep denying it. When they visited his mom, Pattie, in Canada soon after, she delivered a serious lecture on the risks of premarital sex. She likes Selena, but Pattie thinks they've been getting far too hot and heavy — and she warned Justin to cool it down."

No one other than Justin and Selena know for certain if anything is going on behind closed doors, but their PDA has raised plenty of eyebrows — and concerns. Said the insider: "The most important thing is that Justin and Selena don't throw away their amazing futures because they were careless and foolish."
[From Star, print edition, July 18, 2011]
While it feels really gross to even speculate whether these two are totally doing it, they probably are enjoying a better more active sex life together than most of us boring adult types do. Although I can see why Justin's mother has been described as particularly worried, since she reportedly gave birth to the Bieb when she was just sixteen years old. Selena's mom also had her when she was just 16. If anything, Selena and Bieb he should listen to their moms before anyone else; but like most teenagers, they probably don't consider the consequences. In other words, if Selena's not on the pill, she'd better start taking it, like, yesterday.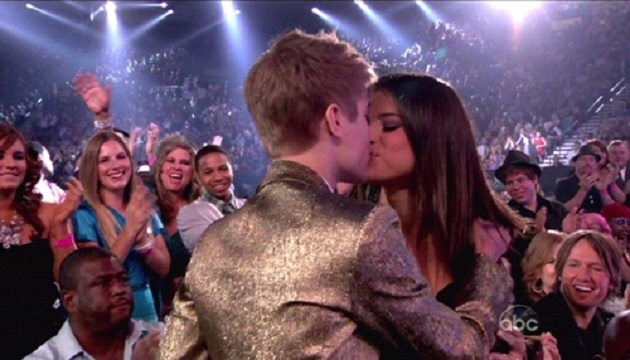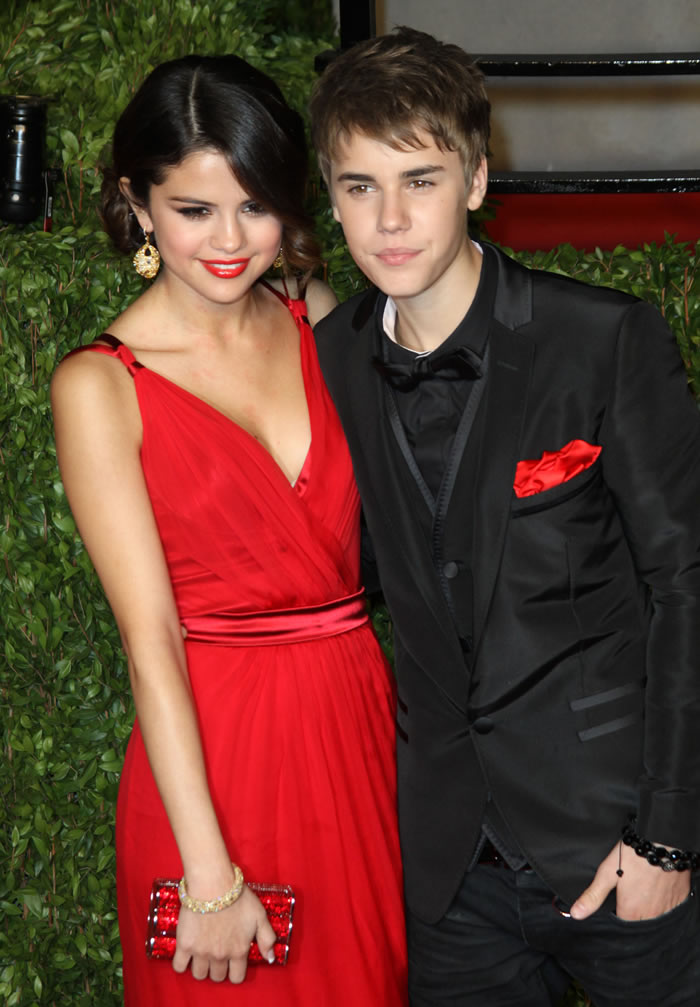 Photos courtesy of Fame and WENN