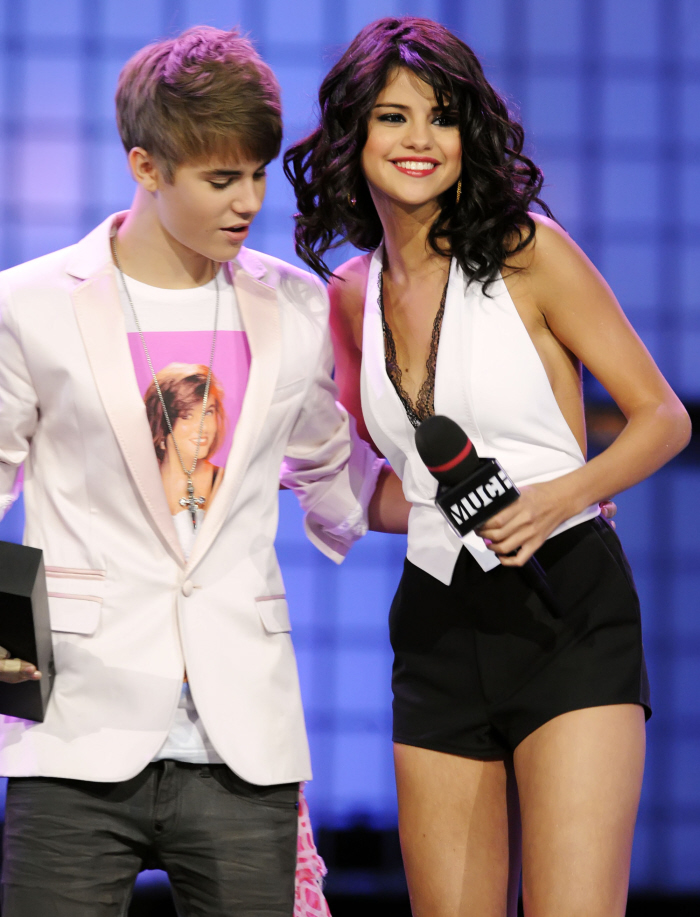 Here are some photos of Selena Gomez at the MMVAs last night in Toronto. Selena was the co-host, I think, and for most of the show, she wore this little hot-pants-and-vest combination. She's 18 years old, so I guess she can legally wear whatever she wants. I've said this before, but I think Selena is a pretty little thing, but let's face, she doesn't look 18. She looks 12. And the idea of a 12-year-old in this outfit is kind of gross. Especially when her 17-year-old boyfriend Justin Bieber is staring at her boobs. Bieber won the Best International Video (he tied with Drake), and when he accepted his award, he said to Selena, "Selena, nice to meet you. My name is Justin. You're very beautiful. Maybe we can go out sometime!" Aw… he seems loved up, right?
By the way, Selena gave an interview that has been widely discussed, mostly because people thing she's alluding to her phantom pregnancy. Selena told E! News, "I never really said I want to be a role model. But then when it happened I was so down for it… I'm human, I'm not perfect. I make mistakes all the time, but I guess my job is to keep those mistakes to myself, which I'm already fine doing and just try to be the best I can be for those kids." Er… oh, God.
Now, I won't make any jokes about Selena's alleged pregnancy, mostly because the idea that she could be knocked up with a baby Bieber is incredibly depressing. I think that for now, we should just buy Selena's story about iron-deficiency and being malnourished or whatever. Part of me thinks that even if she was pregnant, her family would probably quietly get her an abortion. Right? I know Bieber's family is super-religious, but Selena's parents are standard-issue stage parents, right? And her mom had Selena when she was a teenager too. I just think the pregnancy issue would have been dealt with, if it was really a thing. And I hope to God Selena is on the pill or something. Fingers crossed.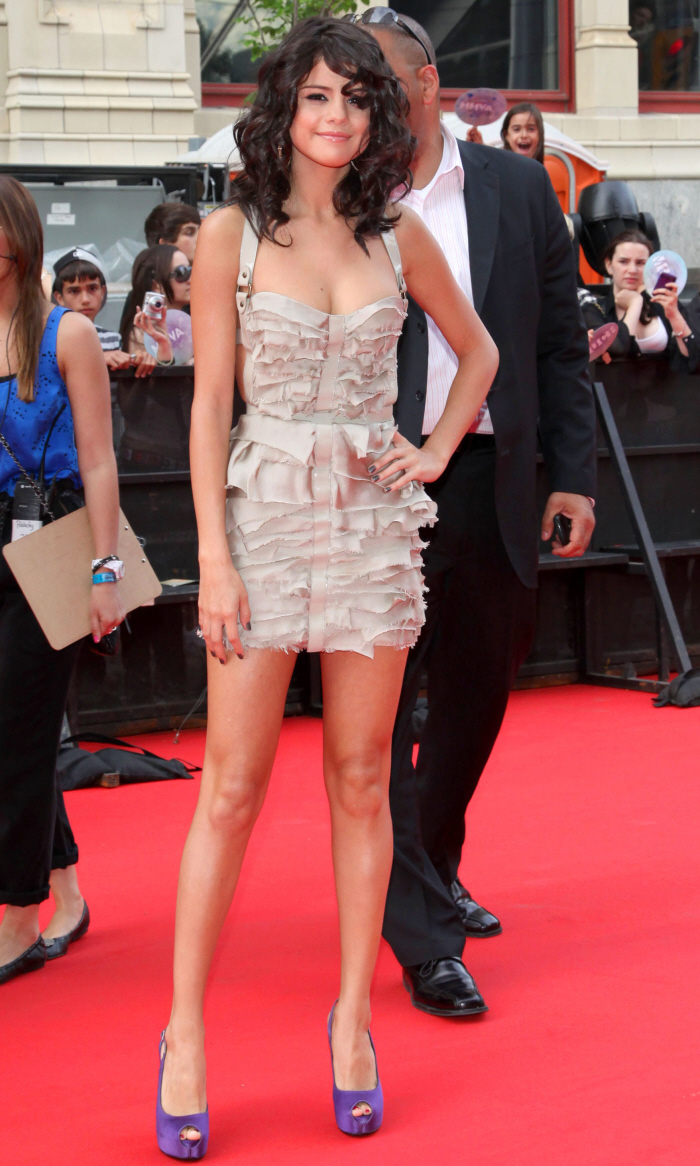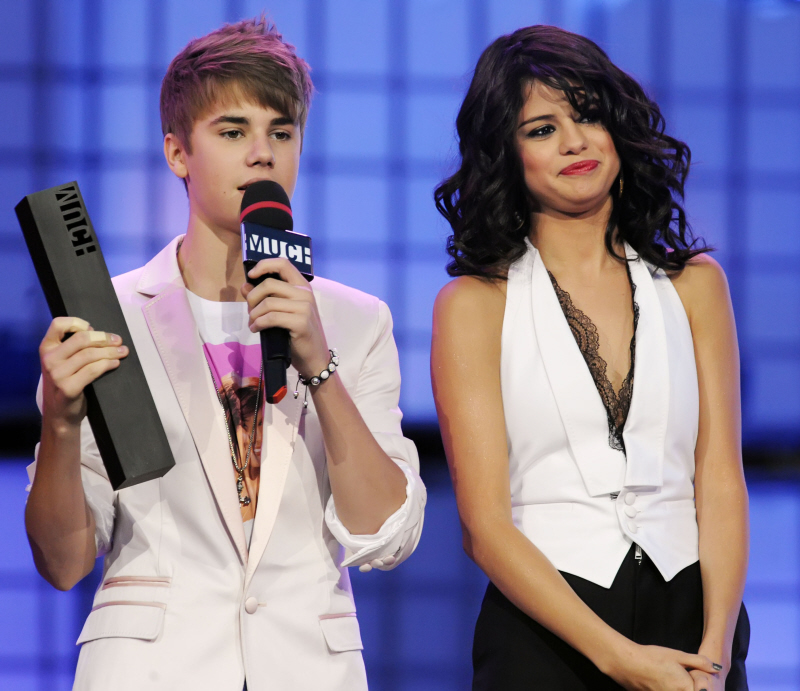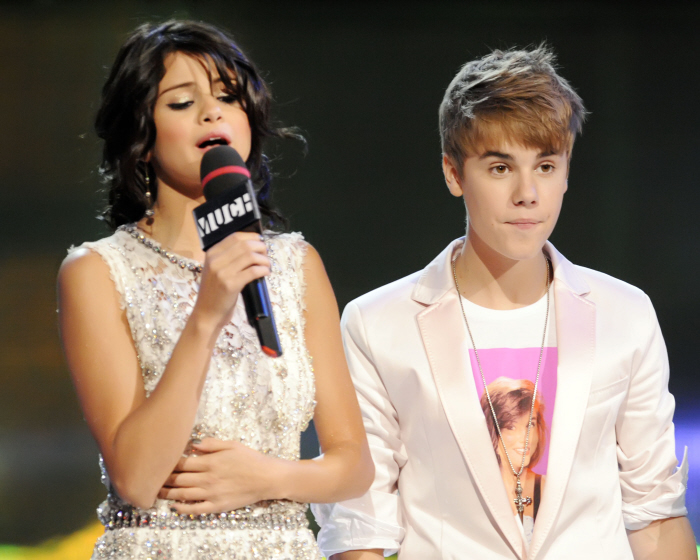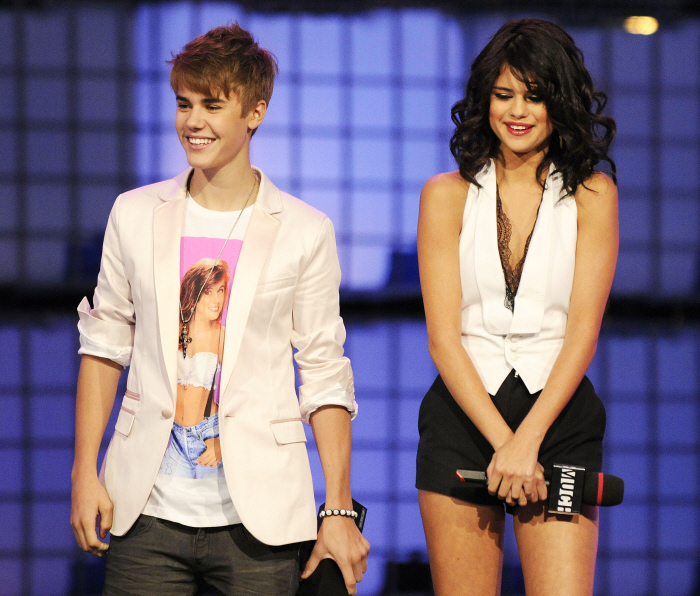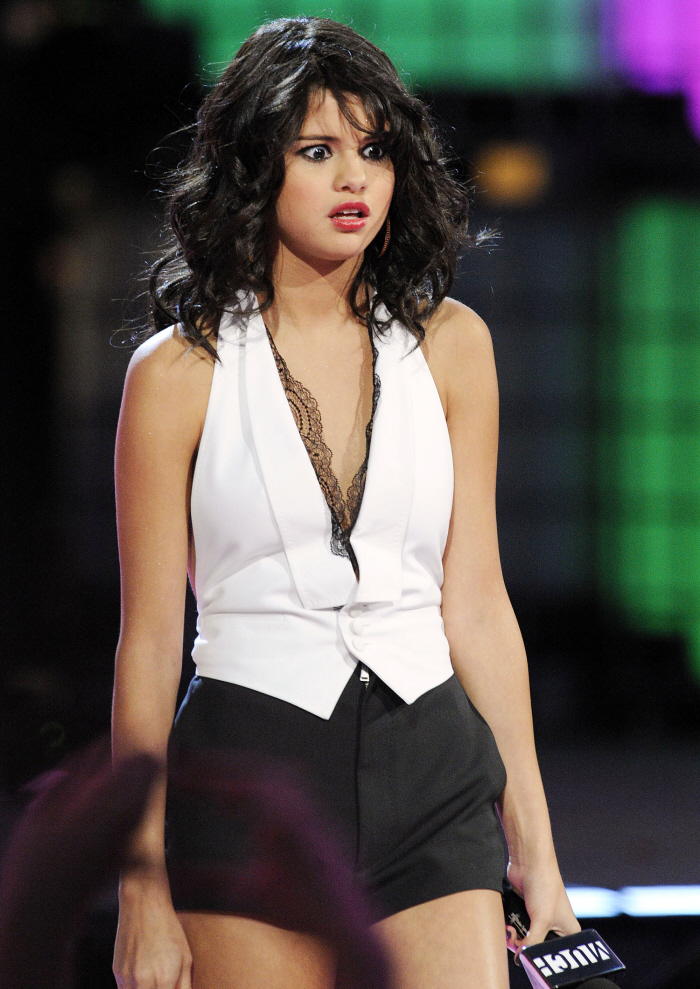 Photos courtesy of WENN.