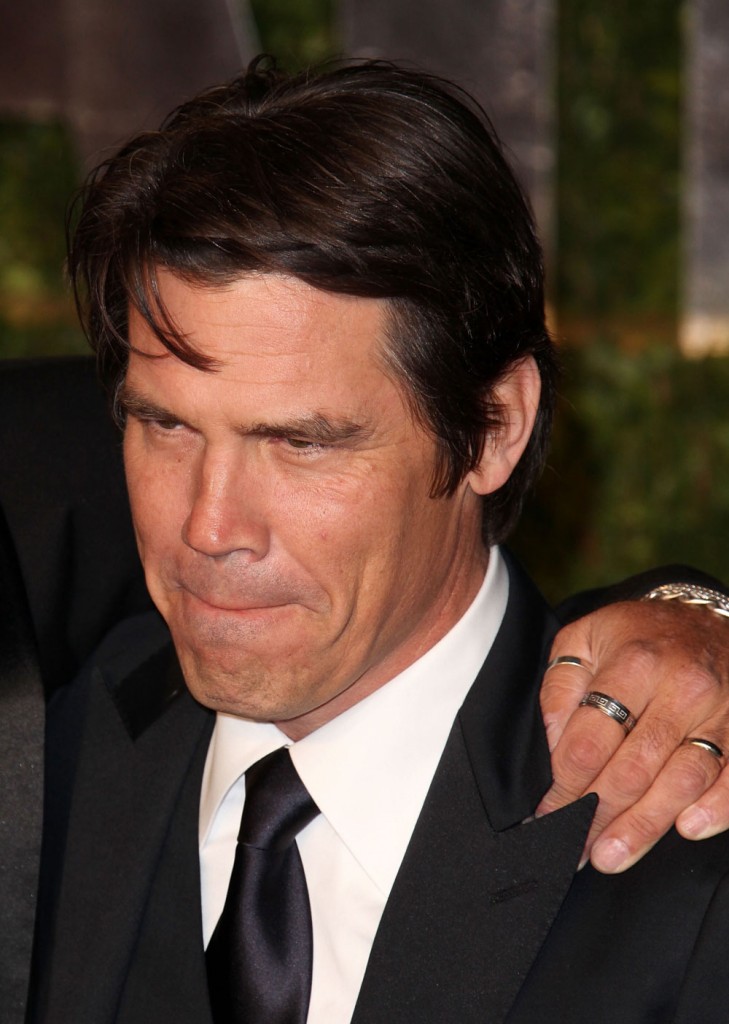 This story is so sad! Like I started to get teary-eyed reading it, particularly the part where James Brolin's rep was saying he would help his son however he could. Maybe it's PMS. Anyway, Josh Brolin has a brother who is now living in homeless shelters, his car, and with friends when he can. The poor guy is 300 pounds and it sounds like he's given up on life. (The National Enquirer has a photo and he's very big. He looks just like Josh and his dad James too.) Jess, 39, is one of James' Brolin's sons from his first marriage, to Jane Cameron Agee. Agee died in 1995 in a car accident and it sounds like Jess never quite got over it. He still drives the pickup truck he inherited from his mom, and while he was doing ok for a while living off the trust that was left to him after her death, the money ran out earlier this year. He's unemployed.
Hollywood legend James Brolin is reeling from a secret heartache – his youngest son Jess has become homeless, the Enquirer has learned exclusively…

Josh, 43, and Jess, 39, are the sons of [James] and his first wife, wildlife activist Jane Cameron Agee, who tragically died in a 1995 car wreck 10 years after the couple divorced

"Jess was left a six figure trust after the death of his mother and has been living off that ever since," a close pal told The Enquirer. "But that ran out in May, and since then Jess has been living in shelters, staying with friends or sleeping in his banged-up pickup truck on the streets of Oxnard or Ventura, Calif."

Jess still drives the blue 1981 Toyota truck he inherited following his mother's death.

"Jess doesn't seem to do much more than eat and sleep," revealed the pal. "He likes to read comic books and watch videos when he stays with friends. He complains he has to live on the streets because his family won't help him. He says they don't care!"

But The Enquirer has learned that Jess has spurned all offers of help from his family, James and Josh Brolin and his stepmother Barbra Streisand.

His 71 year-old father has repeatedly tried to get him work in the film industry and has even offered to pay for Jess – who tips the scales at well over 300 pounds – to join a gym or weight-loss program, in addition to offering him a place to stay.

But Jess refuses to accept any offers of help from his dad. He was living in an $850 a month apartment in Ventura, Calif. before becoming homeless on May 31…

Meantime, a family spokesman told The Enquirer that Jess' dad James never gave up on his son.

"We have offered help and support, and will continue to do so," said the rep. "We love him very much and want only the best for him."
[From The National Enquirer, print edition, July 25, 2011]
What can you do for a family member who refuses help, except let them know you're there for them? It's just sad. It's also pretty shocking to hear that a member of the famous wealthy Brolin family is homeless and out of work.
First photo below is from the set of Men In Black III on 6/6/11. All photos credit: WENN.com