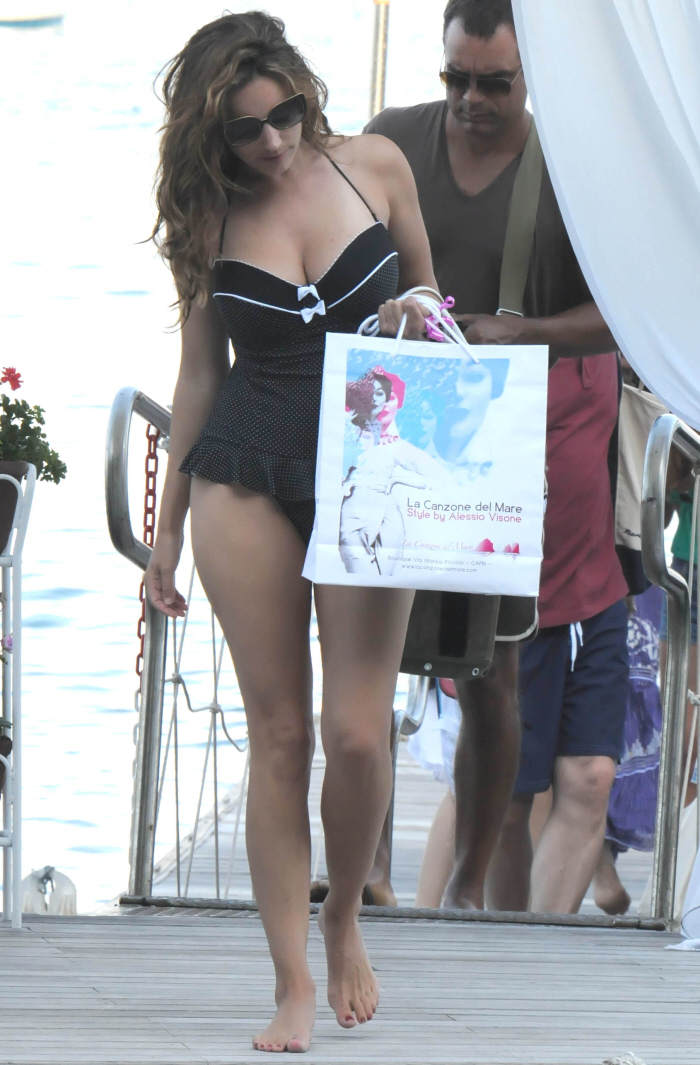 As you can see, Kelly Brook is still in Ischia, Italy, where her swimsuit tour continues. On Friday, Kelly was almost universally gawked and applauded and fan-girl'd for her amazing hourglass figure in a pale green bikini. I was in awe of her curves, and I don't know what I want more: a night in bed with Kelly Brook, or a night out on the town with her body.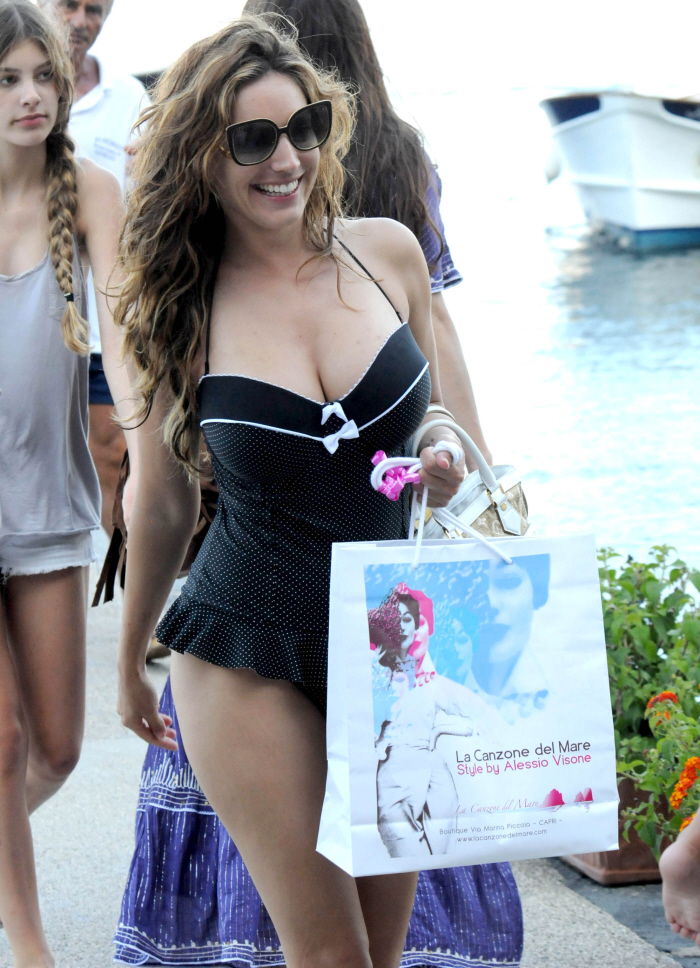 Anyway, the swimsuit fashion-show! Here's why I'm loving Kelly today: in addition to investing in an assortment of flattering bikini boob-harnesses, she also wears one-pieces! I love that. I'm not saying every woman over a certain age NEEDS to wear a one-piece, I'm only saying that not everybody belongs in a bikini, and sometimes one-pieces are flattering and pretty too. Obviously, Kelly looks amazing in a bikini, but she looks super-cute in this little ruffled black swimsuit too. I'm kind of surprised she can find one-pieces that fit her ginormous rack without being too baggy in the bottom.
Speaking of her bottom: WOW.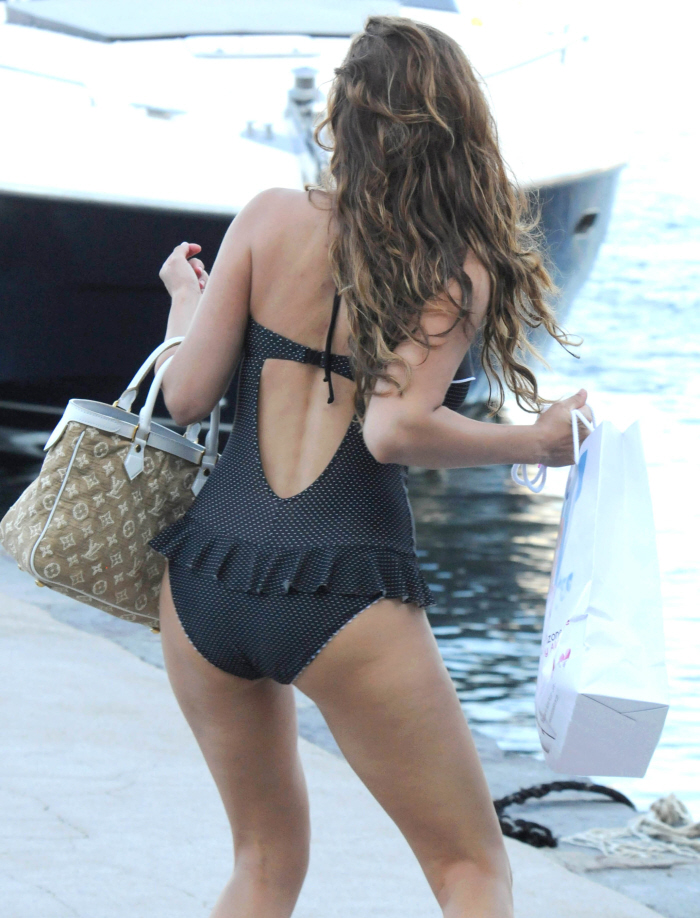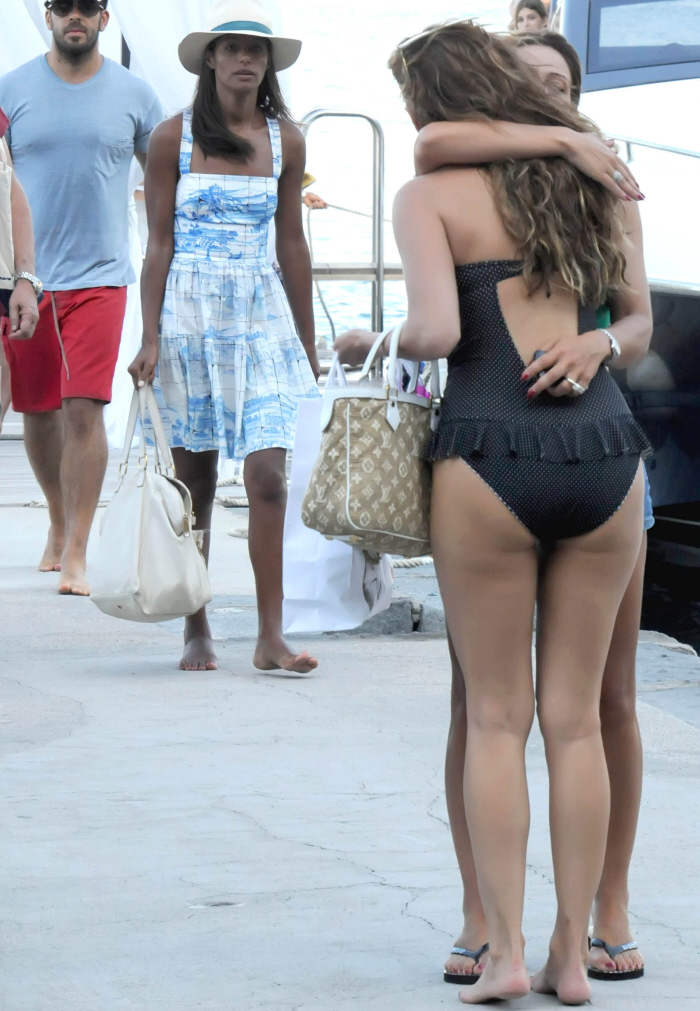 And for those of you who made the point that while Kelly looks great in a swimsuit, her incredible rack hinders her fashion choices… well, you're right. I have a big rack, and it's limiting. Here's Kelly in a cute party dress a few nights ago in Italy. I'm thinking she must go up a couple of sizes so that her clothes fit her bust, and then she gets the waist taken in professionally.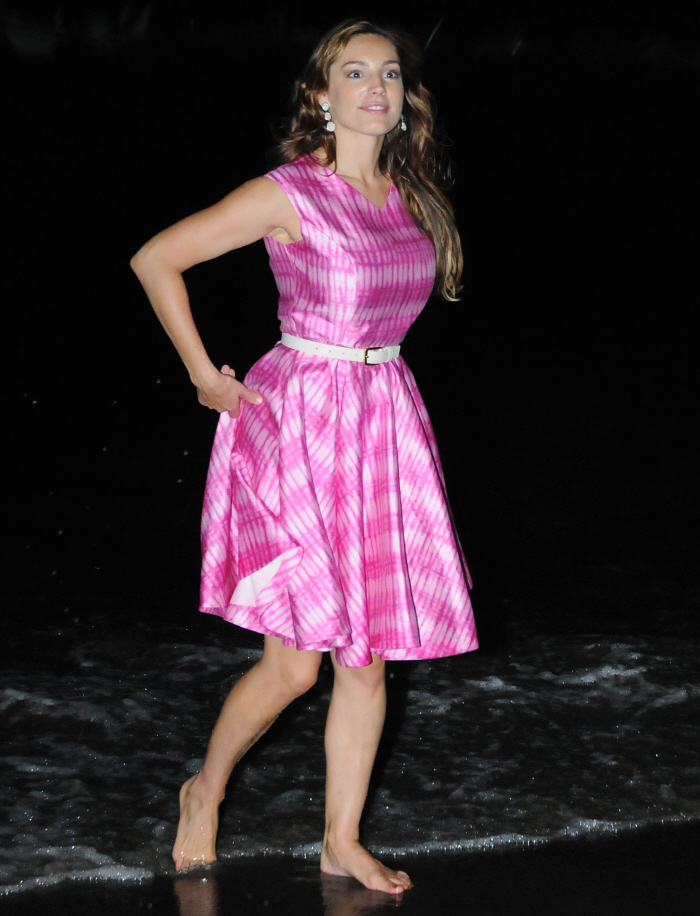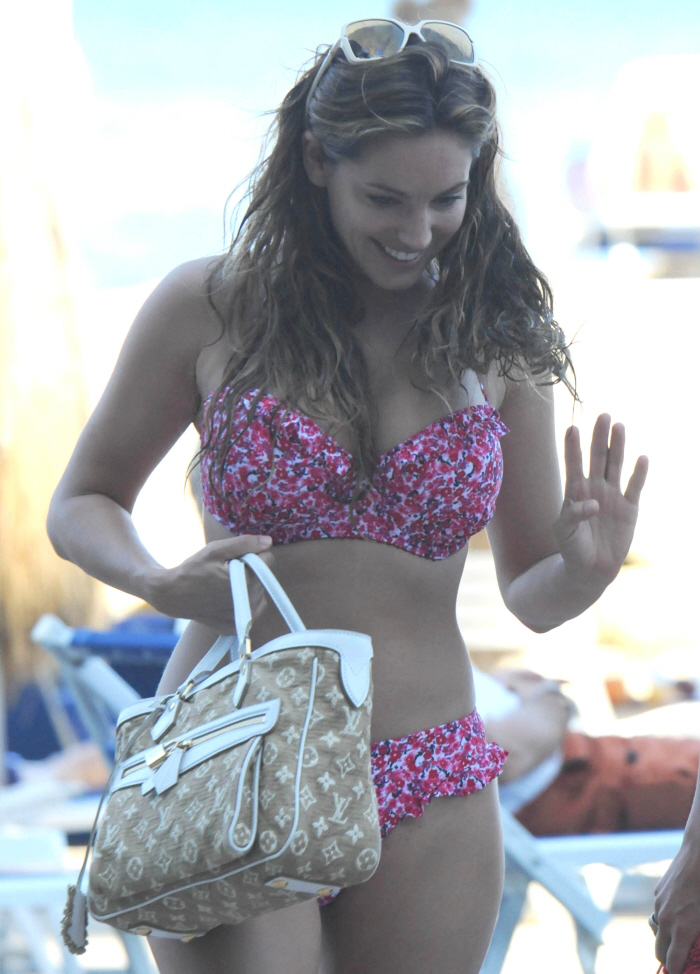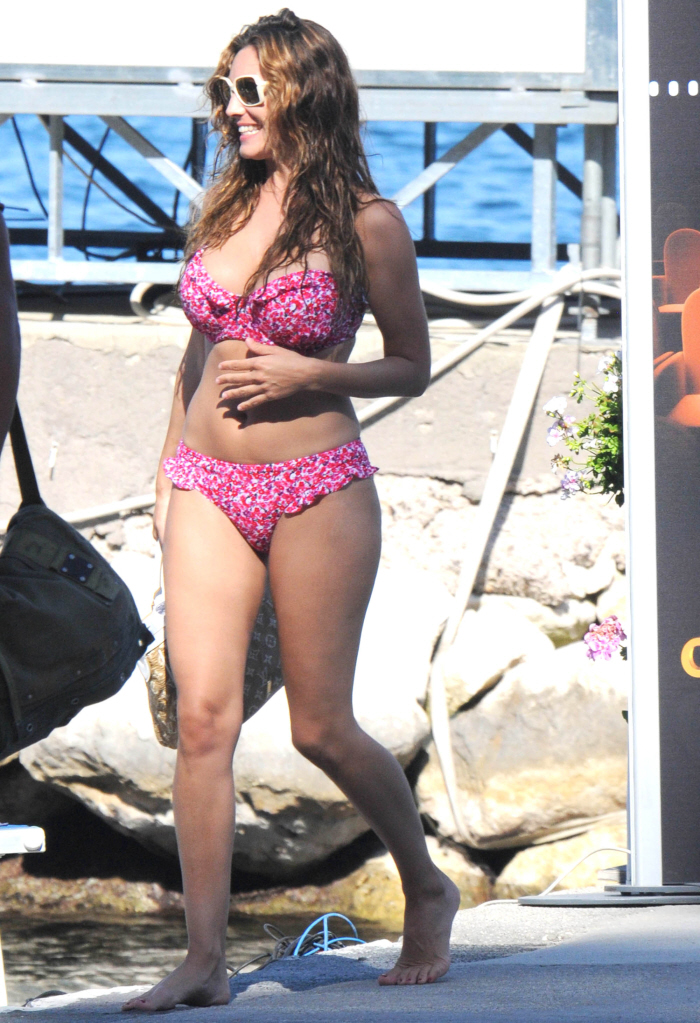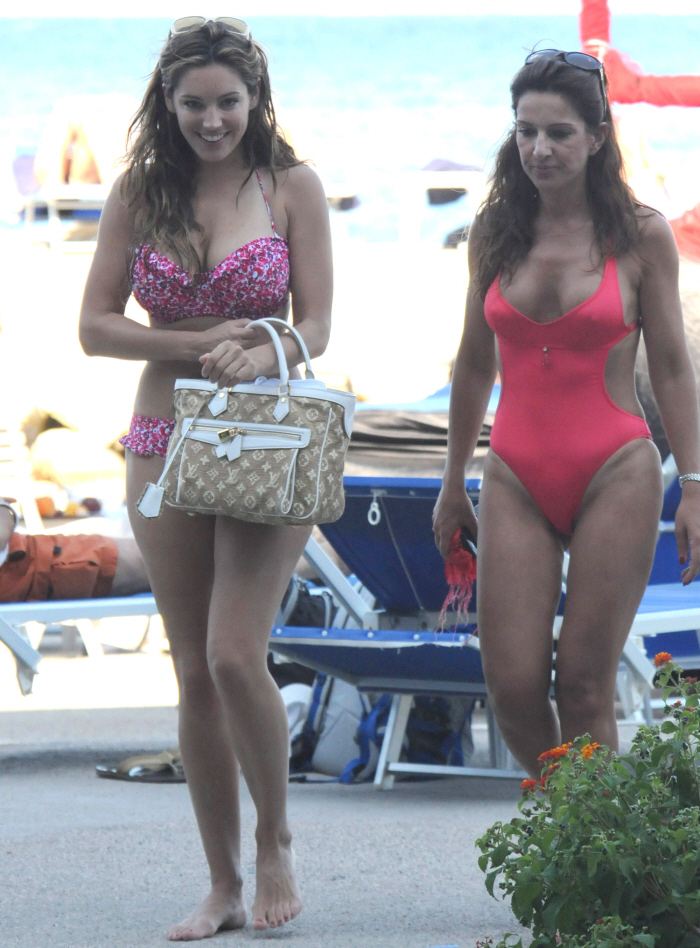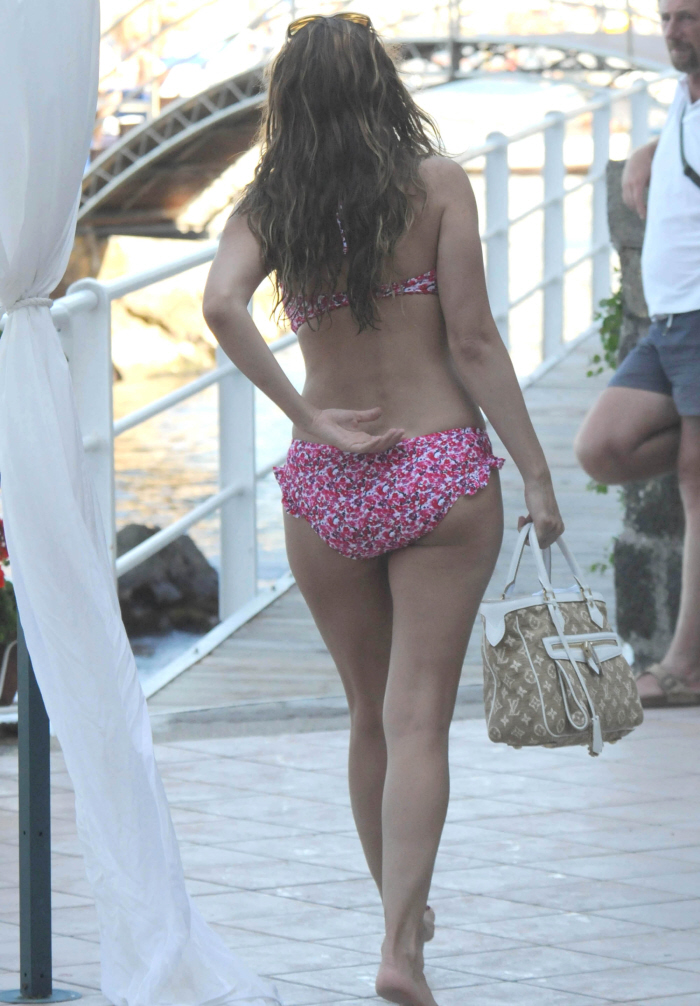 Photos courtesy of WENN.