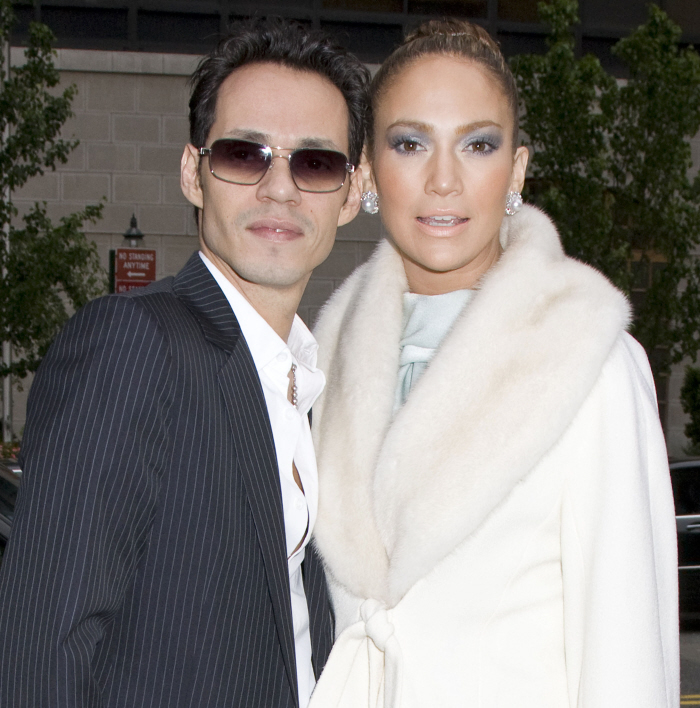 In case you haven't figured it out, I'm really trying to use some of the thousands of archive photos of Jennifer Lopez and Marc Anthony for all of these split stories. Part of it is sheer joy on my part: joy at seeing just how many photos of the two of them exist (because when too many couples breakup, there are only a handful of couple-y photos), and plus, I like looking at Jennifer Lopez's married-girl styles throughout the years. It's the married-girl styles that take center stage in this story – according to Us Weekly, Marc had very specific ideas on how Jennifer should be styled, and when she veered away from "conservative wife" style, he belittled her and broke her down. Now, we already heard about how controlling Marc was (and is, probably). Do you believe this?
Us Weekly named Jennifer Lopez Style Icon of the Decade in spring 2010 — but her husband Marc Anthony tried to call the shots over the fashion diva's clothes during a photo shoot for the magazine last year.

Anthony, now 42, objected to a pic that he found "too sexy and unbecoming for a 40-year-old mother of two," one insider tells Us.

Ever since the couple tied the knot seven years ago, the Latin crooner strove to curtail his wife's famous style choices.

"He would make her feel terrible about herself if she wanted to wear something sexy," says another source. "He likes her to dress in a demure, 'wife' style. He hated the fact that she was a sex symbol."

"Marc has always been a very dominating husband," another insider says of the couple, who announced the end of their marriage last Friday. "He wants to control everything Jennifer does."
[From Us Weekly]
Part of me doesn't believe this, just because telling Jennifer Lopez to put away the leather catsuits and Herve Leger bondage dresses would be like telling her not to breathe. That being said, Jennifer's style did suffer during her marriage. She's always seemed like the kind of woman who enjoys fashion and styling, and takes great joy in putting a look together, but her best looks were definitely before Marc Anthony, in my opinion. Remember when she used to show up at the Oscars looking like a goddess? But when she was with Marc, every awards show gown seemed frumpy and budget. So… do we blame Marc for these high fashion crimes?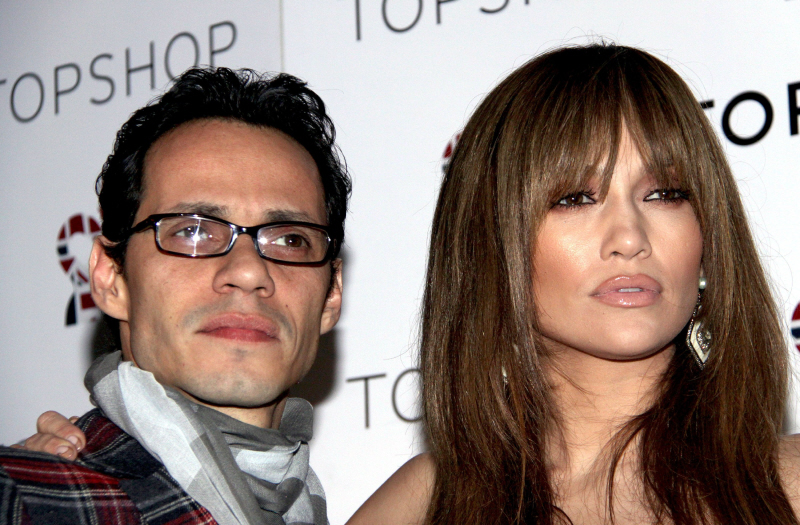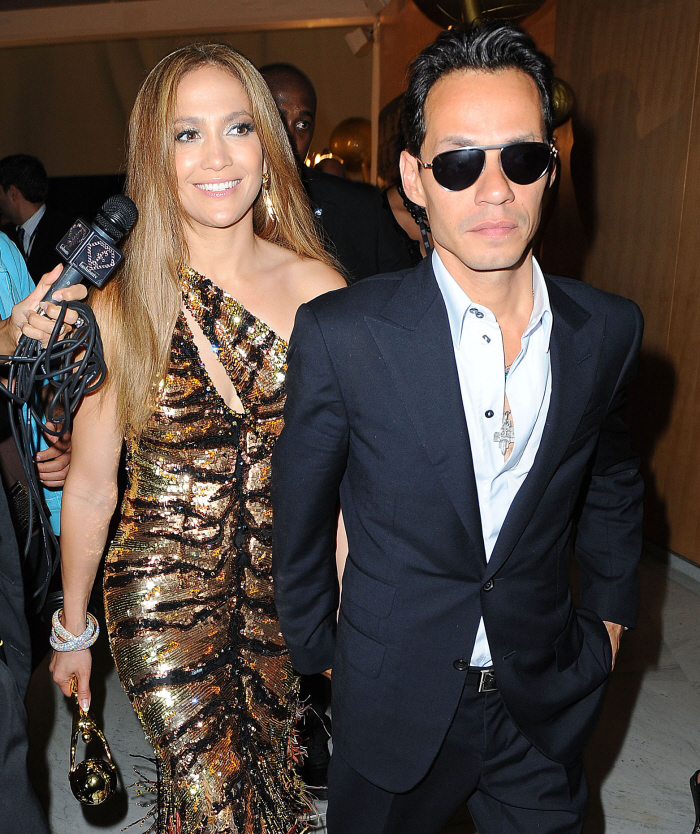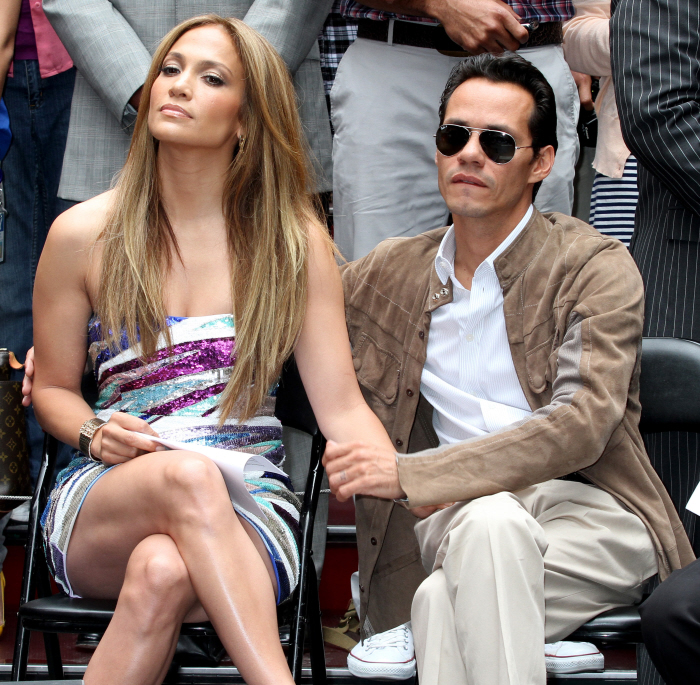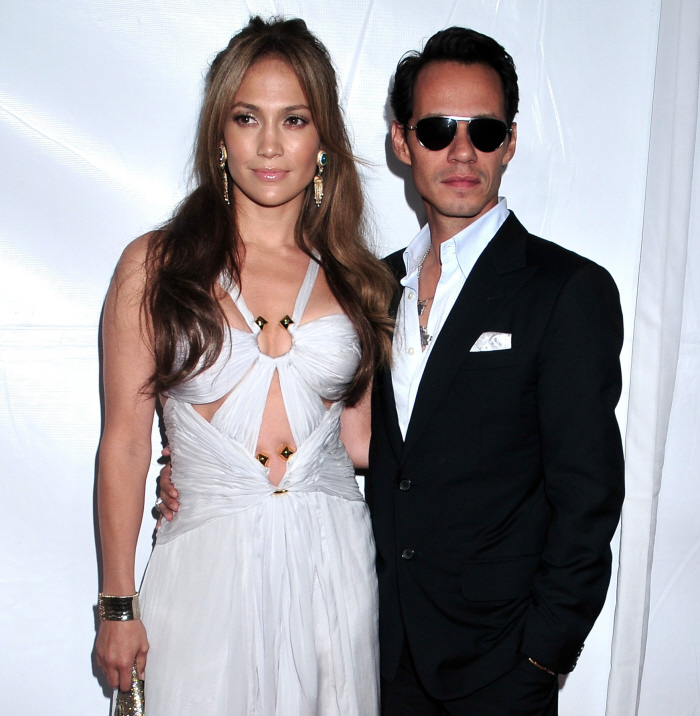 Photos courtesy of WENN.