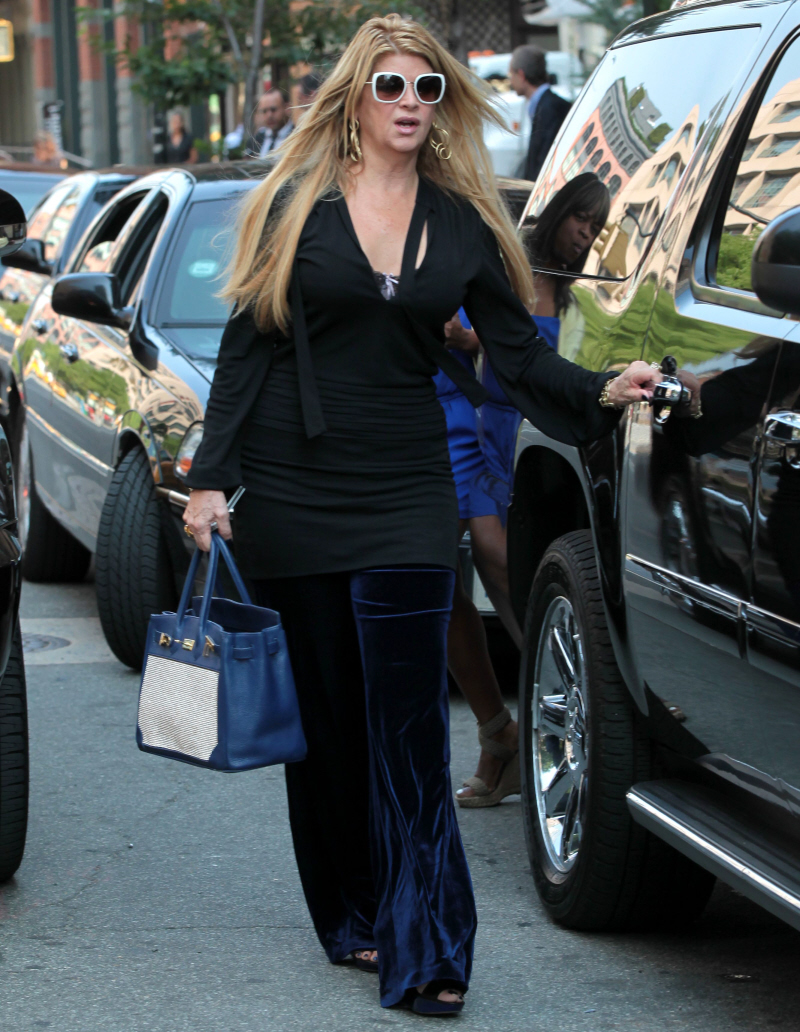 People Magazine did a photo shoot with Kirstie Alley in Italy – you can see one of the photos here, at People. Kirstie looks great in the shot, but… you can totally see how she's cinched within an inch of her life AND that the photos are going to be using the "motherlode" function on Photoshop. It's no big deal in and of itself – Kristie has every right to be proud of her weight loss, and she has every right to want to be photographed beautifully. The problem is with People Mag's interview. When Kirstie speaks, delusion comes out. It was just last week that Kirstie told Entertainment Tonight that she lost "100 pounds" as she went from a size eight to a size 4. Tim Gunn even stepped up and tried to tell people that Kirstie is just delusional about vanity sizing, and now, in this new interview, Kristie continues the deceptions:
Rock that body, Kirstie! When Kirstie Alley cleared the 100 lb. weight-loss hurdle this summer, it was time for a big, fat celebration.

"When I hit that mark, I went, 'That's it!' " Alley tells PEOPLE during her stay in a villa outside Florence, Italy. "I have more energy than I've ever had in my whole life."

While Alley's weight has famously fluctuated in recent years, the actress, now 60, hit a wall two years ago.

"My body had gotten really weak," says Alley, whose weight at that time hovered around 230 lbs. "There was nothing positive about being fat."

By dancing daily after her dazzling appearance on Dancing with the Stars, where she finished second, changing to an organic diet and following Organic Liaison, her own weight-loss program, she's turned her life around.

"I feel back to normal," says Alley, now a proud size 6. "I have my game again."

And she's ready for her next challenge: "What I'm looking for is to be madly, deeply in love," says Alley, who will also star in the upcoming ABC pilot, The Manzanis.

"For the first time in my life, I know exactly what I want in a man," she says. "I want someone who has my back, who is courageous and brave."
[From People]
I'll say it again: Kirstie has every right to be proud of herself and her weight loss, and I think it's great that she's doing the work to keep the weight off. None of that is the issue. The issue is that Kirstie is made of lies. Size 4, size 6, 230 pounds with a 100 pound weight loss, putting her at a current 130 pounds?!? Who believes these claims? NO ONE. But who will tell Kirstie to shut it? NO ONE. Is it because she's insane? Or is it because it's just easier for people to humor her?
Here's another question – I would have no problem believing that Kristie lost a great deal of weight, but do you get the feeling that Kirstie was already so delusional about her size, and has been lying about it for years and years, so that now when she could step up and be honest about it, it doesn't feel the same? Like, in Kristie's mind, she was 200+ pounds and a stretchy size 10 (if that, in her mind), and she obviously lost 100 pounds and now she's a size 4, only somewhere in the dark recesses of her conscience, she knows she's been lying the whole time, and she can't even be proud of herself.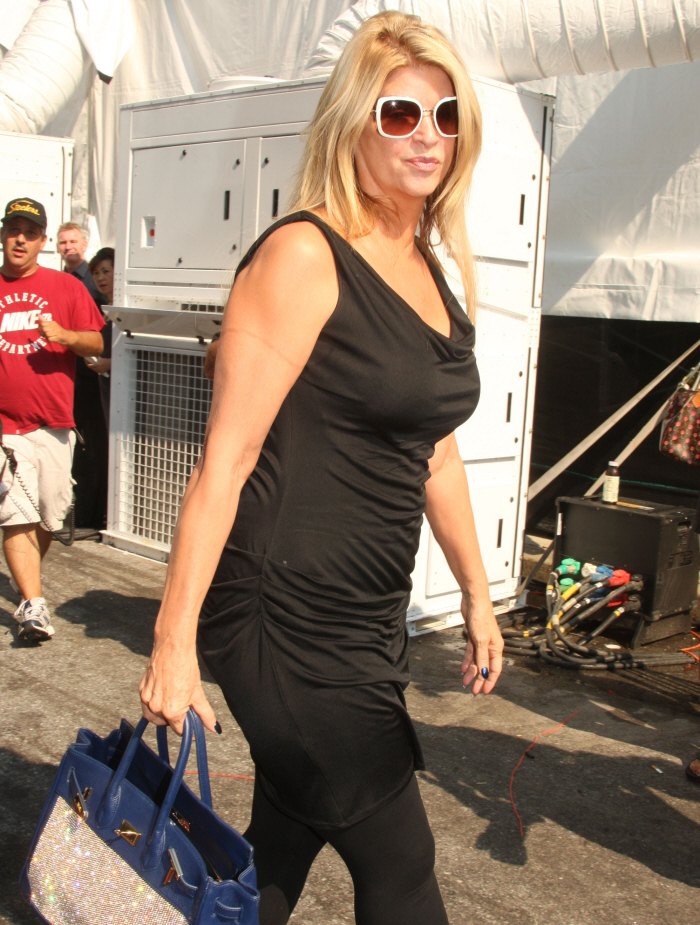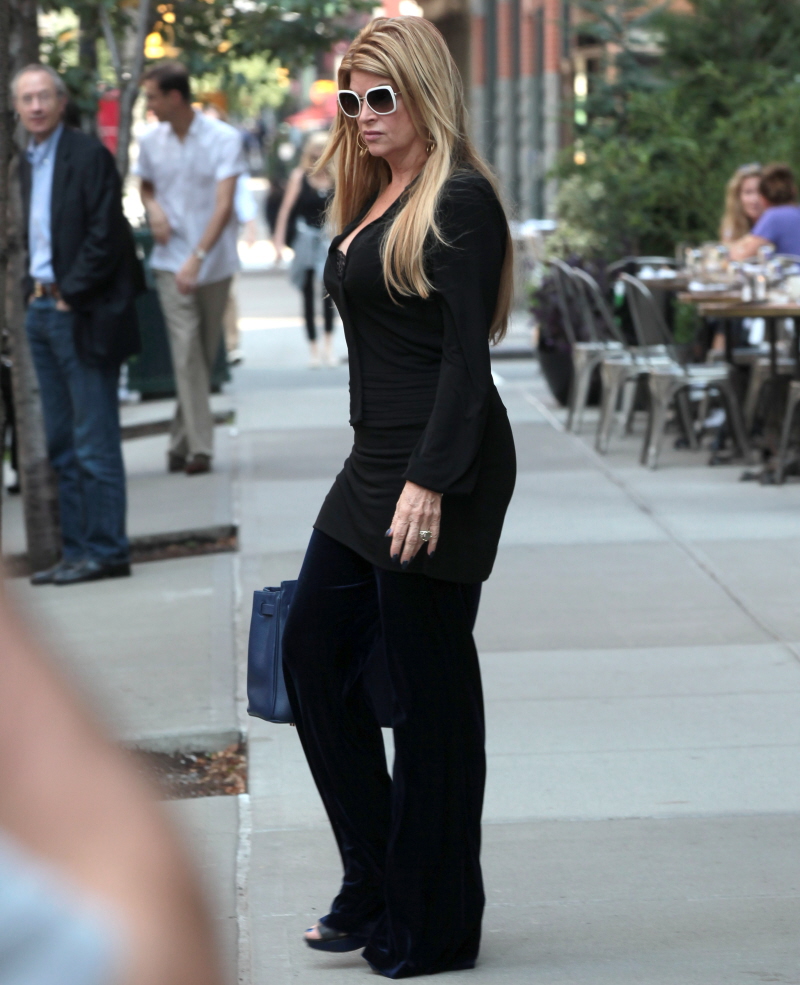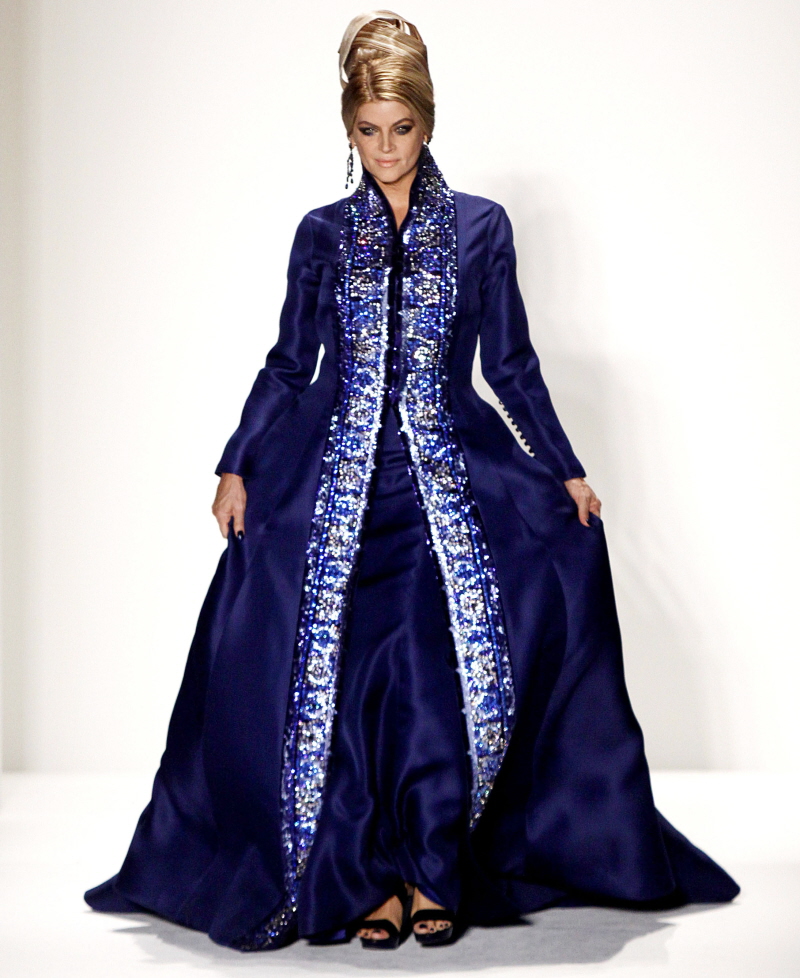 Photos courtesy of Fame & WENN.