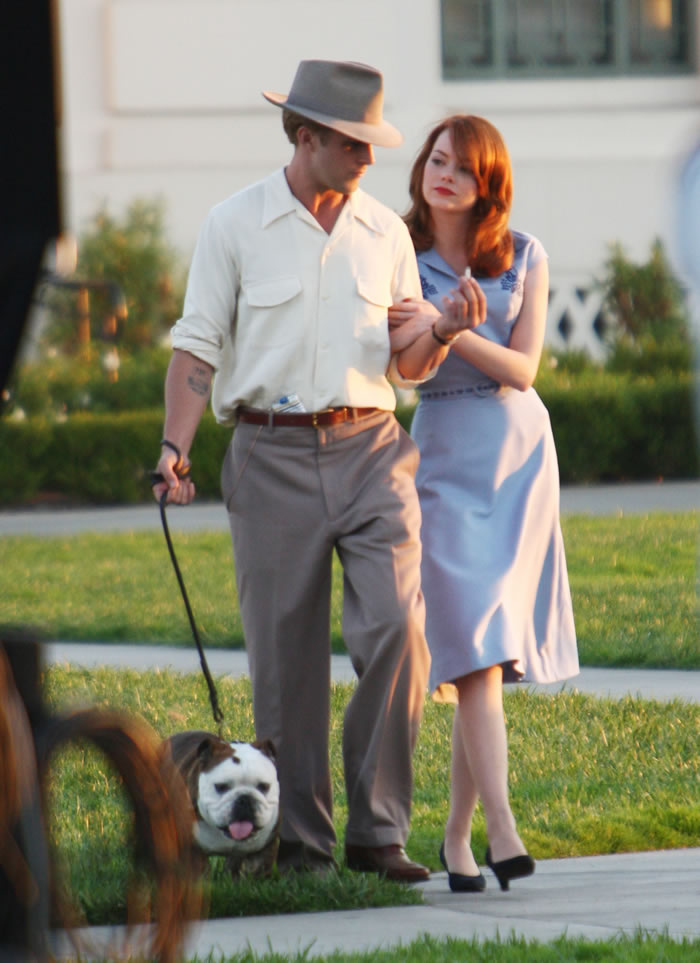 There's some adorable new photos from the set of Gangster Squad of Ryan Gosling making out with both Emma Stone and some variety of bulldog, although I could be wrong about the dog breed because I'm not terribly familiar with the "low to the ground" type of canine. Whatever the case, Ryan seems to be enjoying both of his co-stars on an equivalent level. He and Emma also make a cute onscreen couple together and — at least from the looks of these photos — appear to share more than passable chemistry. However, since Emma is otherwise occupied with Andrew Garfield offscreen, Ryan is out of luck if he desires her on more than a professional level. I wonder if he'll take the bulldog to Disneyland instead?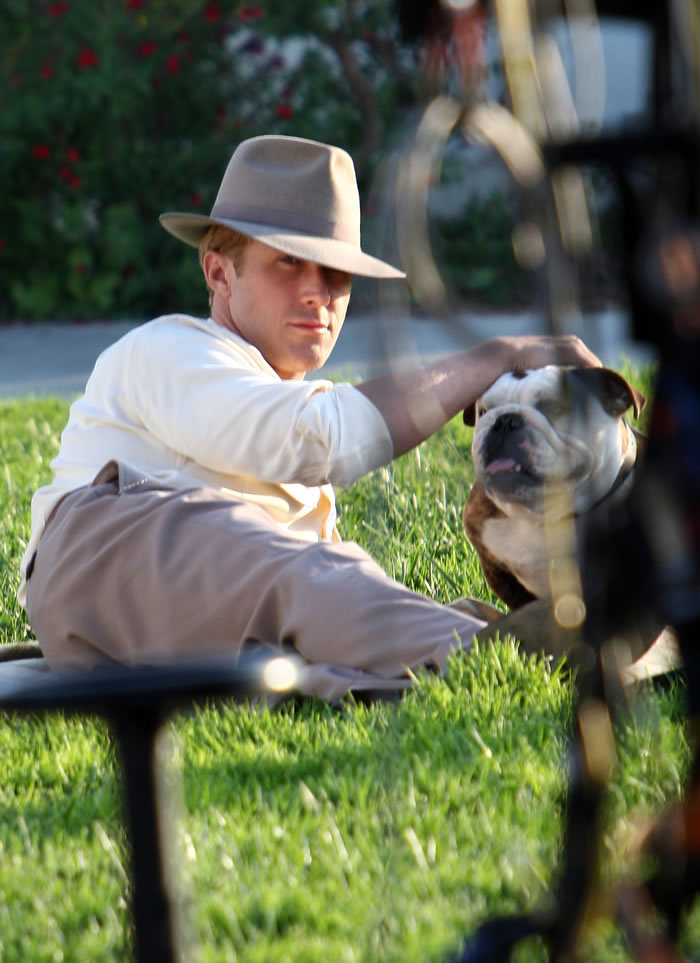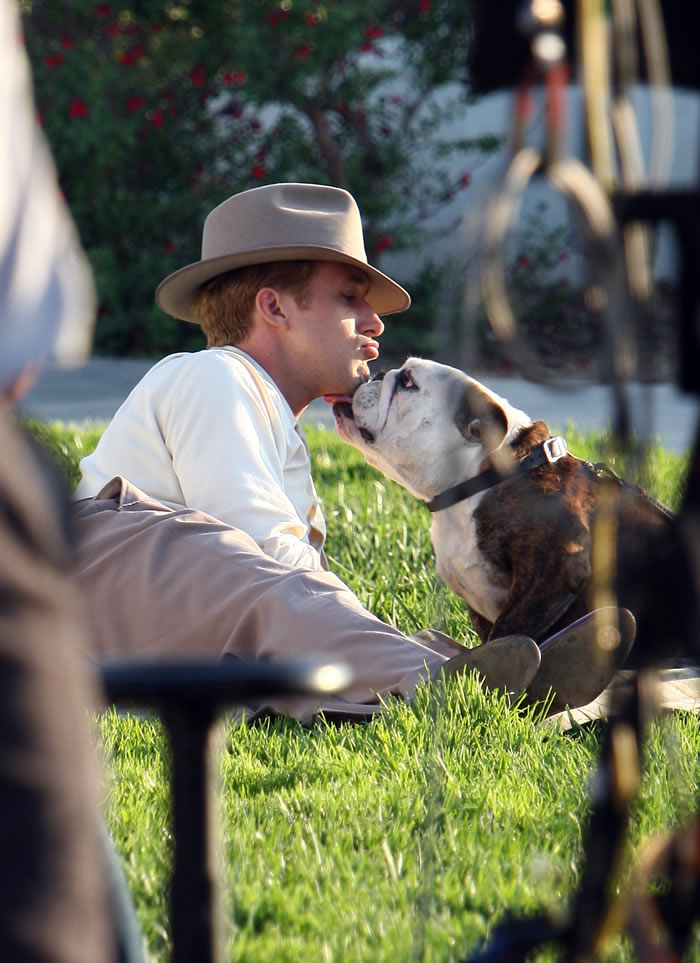 On a related topic to Disney, the land of make believe, I agree with Kaiser that Gosling is probably playing the "nice guy" game while he leads something of a dual life; and this doesn't necessarily extend only to his ways with women but also his own life in general. Perhaps Gosling has a secret past that he's not terribly proud of, which just so happens to include a DUI arrest? According to this week's Star, that is certainly the case:
Ryan Gosling was arrested for a DUI back in 2005, Star magazine is exclusively reporting.

The hunky Canadian was arrested by officers from the central Los Angeles station of the California Highway Patrol on March 17, 2005 according to L.A. County Superior Court.

He later pleaded "no contest" to a misdemeanor change of "exhibiting speed," even though he was originally charged with "driving under the influence of alcohol and/or drugs" and "driving with a blood alcohol content of 0.08 or greater."

"Exhibiting speed" is frequently negotiated as a plea bargain by defense attorneys as an alternative to a more severe DUI charge.

The 30-year-old actor, who is currently starring as a stunt driver in the film, Drive, was sentenced to two years of probation and ordered to pay $849 in fines.
[From From Radar]
Obviously, Ryan has kept himself clean (or more likely, hired a driver) and made it through his two years of probation without further incident. Still, it's pretty bothersome that he projects a relatively wholesome image complete with talk of wanting babies in the near future when he evidently didn't take enough care to protect all of the young children on the road on that fateful evening. Yes, I'm probably being too harsh with that statement, but DUIs are not only completely reprehensible but also completely avoidable. Ryan appears to have learned those lessons, and I hope he stays out of trouble in the future. Meanwhile, how gorgeous does Emma Stone look all dressed up in mid-century garb in these photos? Total girl crush.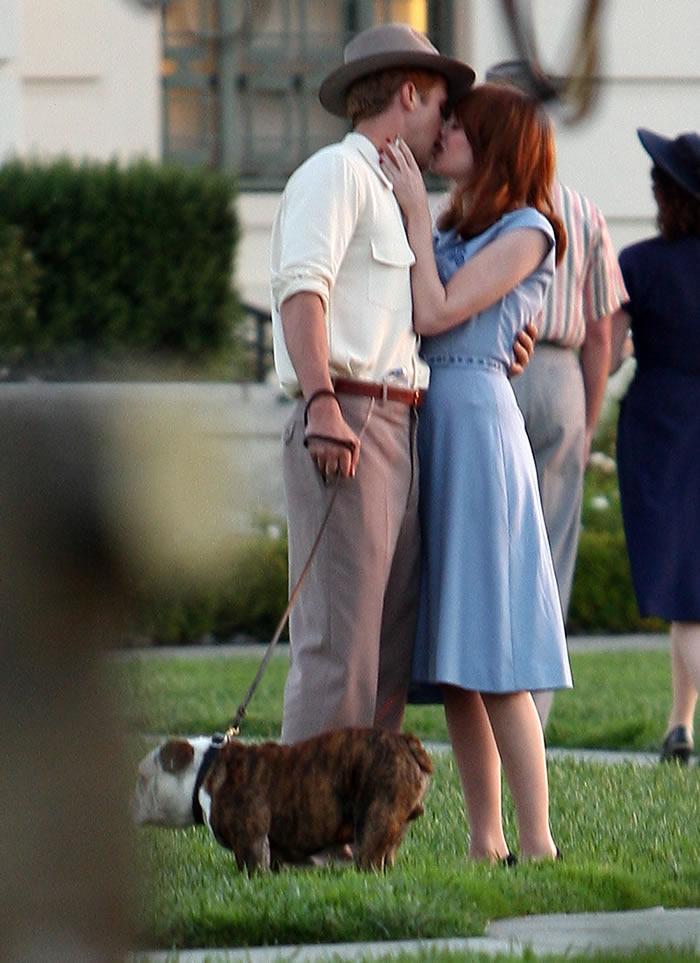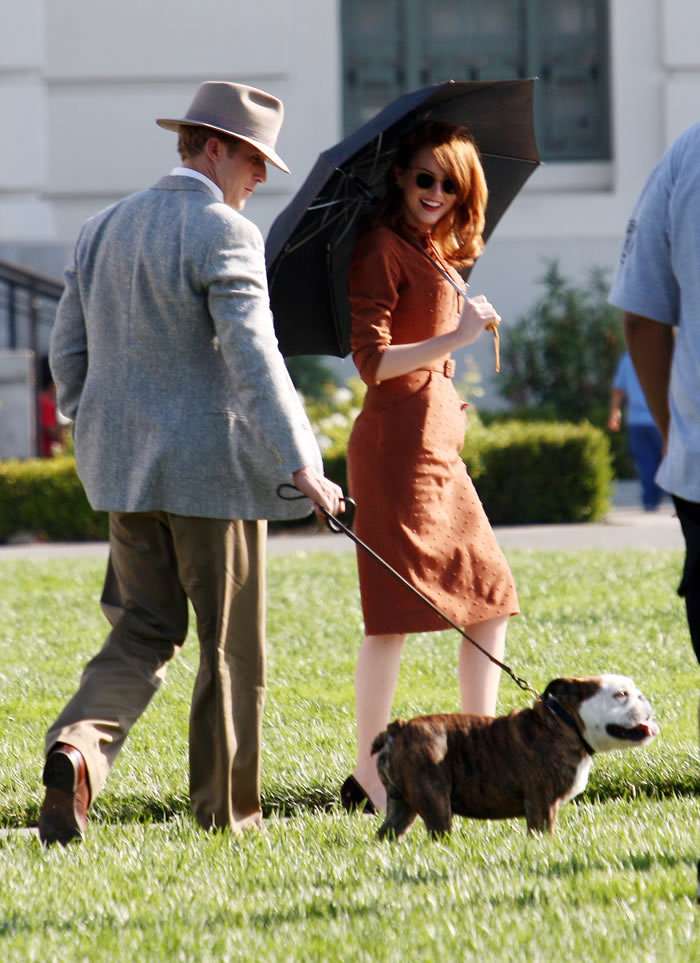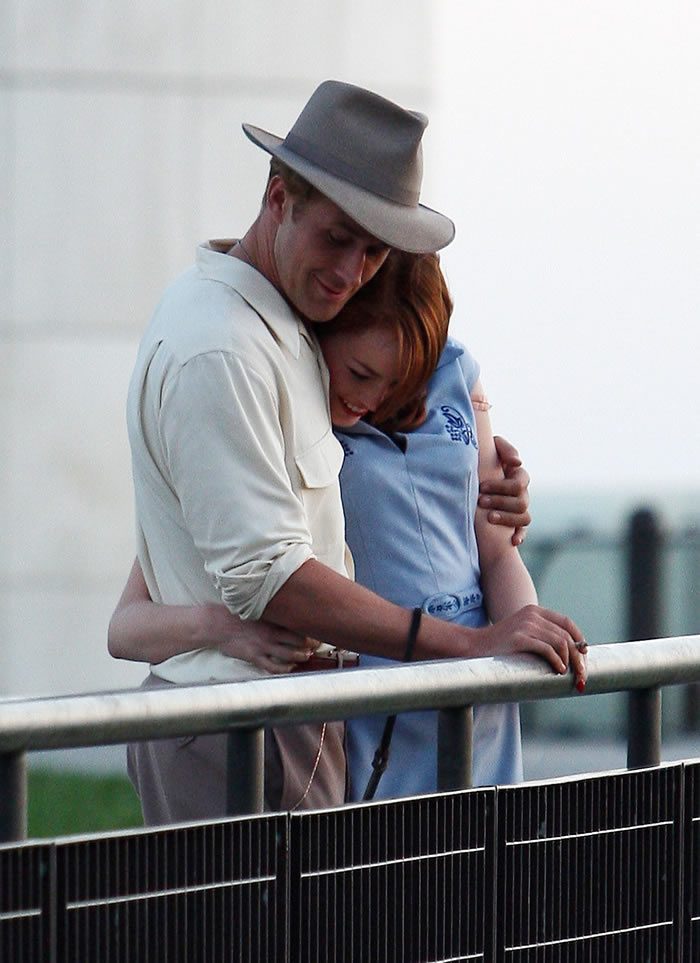 Photos courtesy of Fame