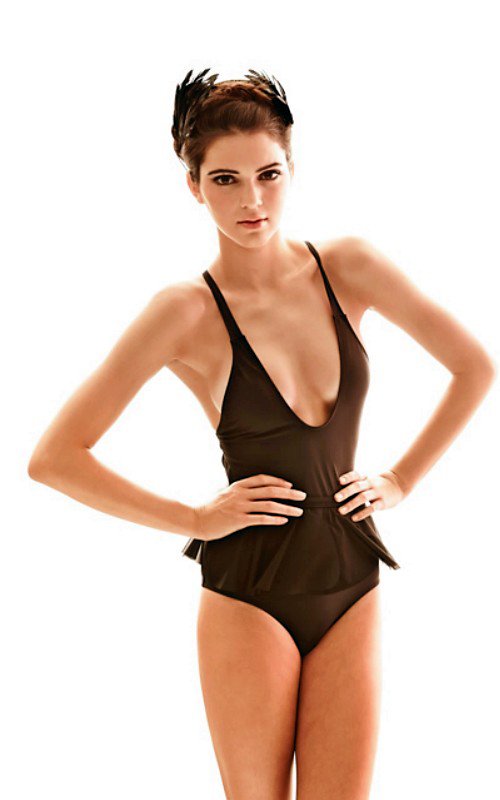 It bothers me that Kris Kardashian is starting to pimp out her two youngest daughters, Kylie and Kendall, from her current husband, Bruce Jenner. Both Kylie, 14, and Kendall, 15, have fledgling modeling careers, with Kylie modeling for Sears at 12 and doing sexy photo shoots when she was just 13 and Kendall doing inappropriate bikini photo shoots at 15 and modeling suggestively for commercial campaigns. Some people argue that models are usually this young when they start out and that it's normal, but where Kris Kardashian is involved, I worry. Plus these girls star on a reality show, and they often hit the red carpet together looking very much like 20-something women. It seems like too much too soon, but that's the Kardashians for you.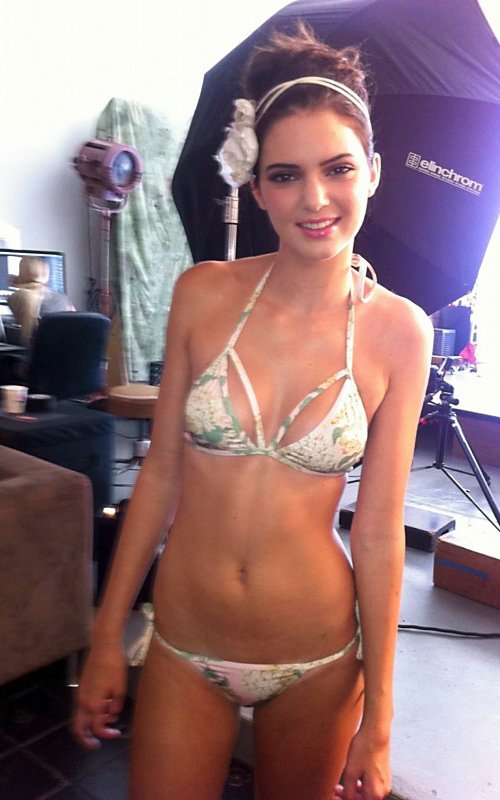 Anyway here's more about Kendall's career. She's now modeling for an Australian bikini company, which make sense because she's gorgeous and has legs up to there. Still, she's fifteen! I know that's typical for models but it bothers me. At least she turns 16 next month and doesn't look emaciated or like she's had a ton of plastic surgery like Ali Lohan.
She gave us a sneak peek at her shoot for Aussie swimwear brand White Sands in August, and now, Kim Kardashian's little sis Kendall Jenner is making waves with the official photos from the campaign.

In the images, shot in Los Angeles in July, Jenner channels a whimsical water nymph as she shows off the spring/summer 2012 collection of floral bikinis, deep cut maillots and caftans.

"The collection has both an ethereal and strong side and we wanted a model that could capture both," designer Leah Madden tells PEOPLE. "As we were casting for the campaign we came across Kendall's portfolio and loved her softness and strength. She actually made it to the top of our list before we knew her background!"

The 15-year-old continues to prove that she's a pro when it comes to posing both in front of the camera and on the catwalk — she even made her runway debut at New York Fashion Week last month. "Kendall was a delight on set and a natural in front of the camera," Madden adds of the model, who favored the floral prints and high-waisted bikinis — and even picked out some swimsuits to take home to her sisters.
[From People]
These aren't string bikinis, but still. The mom in me wants to wipe the makeup off these girls and put them in cleats and soccer outfits. (They both do cheerleading at least.) I know I shouldn't bother. They're in this family, and this is all they're ever going to know. According to this article, Kendall is even in on the family past time of scoring free swag.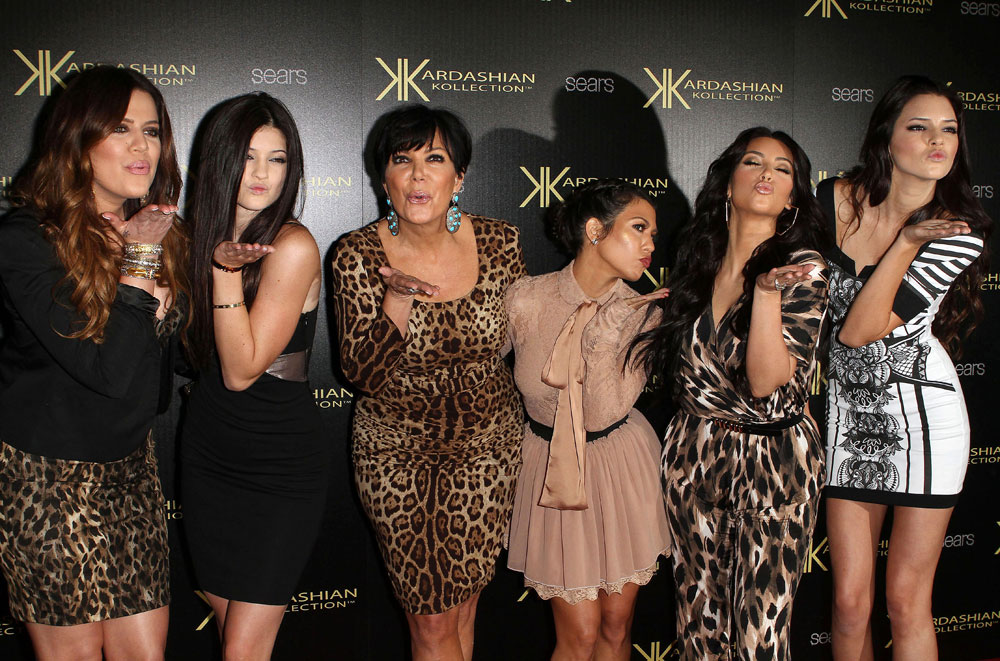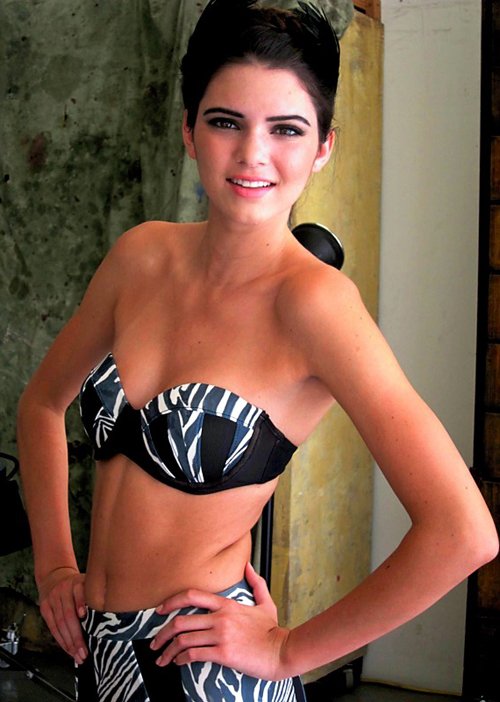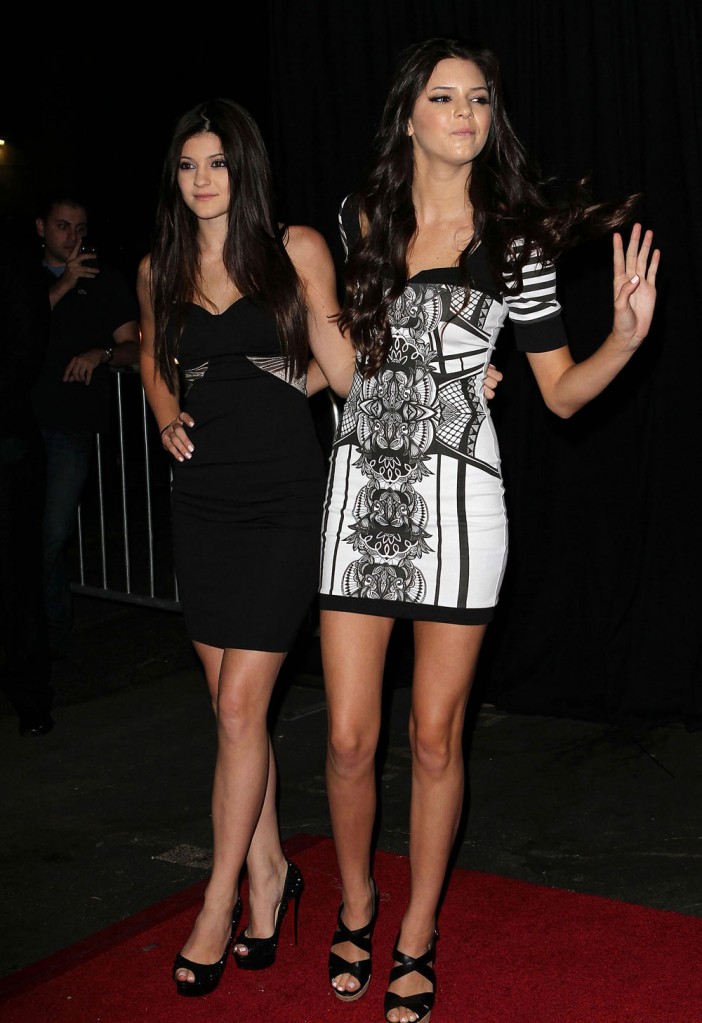 These photos are from the launch of the Kardashian Kollection on 8/18/11. Credit: WENN and PRPhotos. Other photos credit White Sands via Celebrity Gossip.