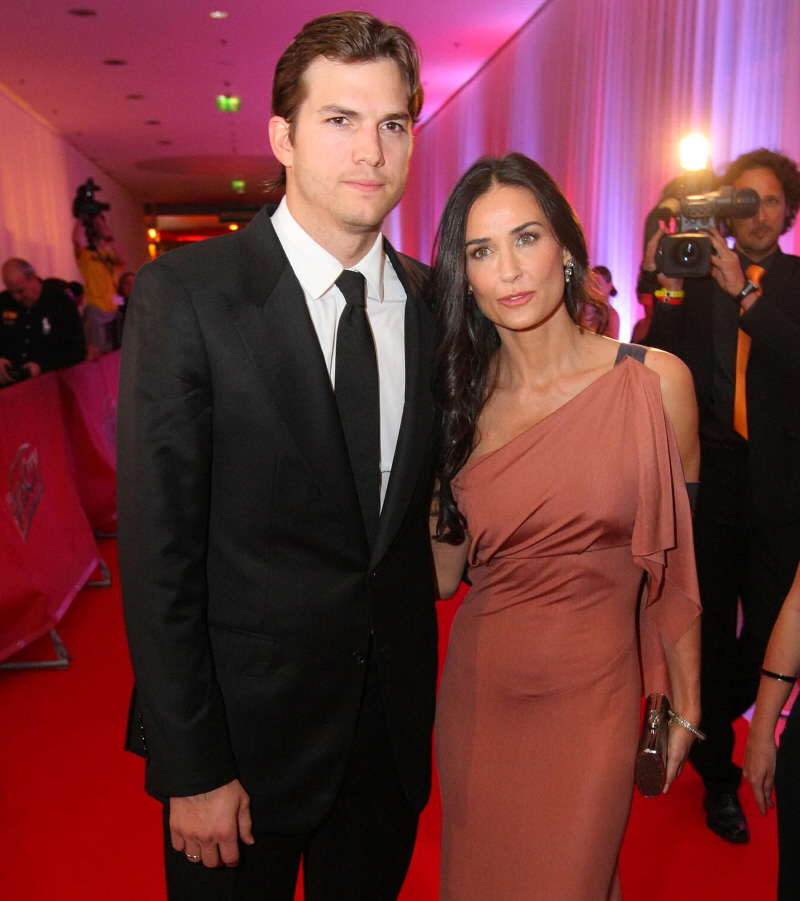 Last week, as Ashton Kutcher's wandering dong and its various sketchy escapades eclipsed all other gossip stories, there was a surprising report via Life & Style. I thought it was just a planted story from Ashton's team, trying to justify Ashton's zipper problems, but I also thought there could something there. The basic gist was that Ashton and Demi's marriage was on the rocks not because of Ashton's dong, but because of Demi's ongoing substance abuse problems. Demi used to have issues, back in the 1980s, but she's allegedly been clean and sober since then. Last week's report made it seem like Ashton left Demi as some sort of exercise in "tough love". Now In Touch is piling on, claiming that Demi is drowning her sorrows in liquor:
Demi Moore is spiraling out of control according to a new report in InTouch Weekly. The magazine alleges that Demi, 48, has been behaving more like a 'Girl Gone Wild' over the past year instead of a married mom-of-three. The report claims that Demi has been so insecure that her husband Ashton Kutcher, 33, would leave her for a younger woman that she has reportedly turned to drinking.

"Demi is a complete mess," a friend reveals. "The last year of her life has been a downward spiral, and she's being urged to face her demons."

The magazine points out one instance when Demi and Ashton were having their home renovated and Demi reportedly greeted the workers "sloppy drunk" every day.

"She would be drunk to the point of sexy dancing and passing out," says the insider. "The workers were embarrassed for Ashton. Demi seemed to insecure — like she was working so hard to prove her appeal."

Demi entered rehab in the 80s for a reported cocaine addiction and after a two week stint she was said to have kicked the habit for good.

"Demi is in a bad place, and her loved ones are concerned," says the source. "They want her to get better … it's a misconception that she was ever 100 percent sober. She's been drinking for years."
[From Hollywood Life]
"She would be drunk to the point of sexy dancing and passing out" – ah, college. "Youwannaseemedance? Issosexy. Zzzzz…." As I said last week, I'll buy that Demi Moore has issues. I'll buy that she's drinking a lot and drowning her sorrows. I'll buy that she has self-esteem issues – I think that's why she hasn't left him, even with a perfectly good "out" and the potential to play it all for sympathy. What I don't buy is that Ashton left her in a fury of "tough love" and that he was only boning 20-somethings in the hot tub because he was so "worried" about Demi.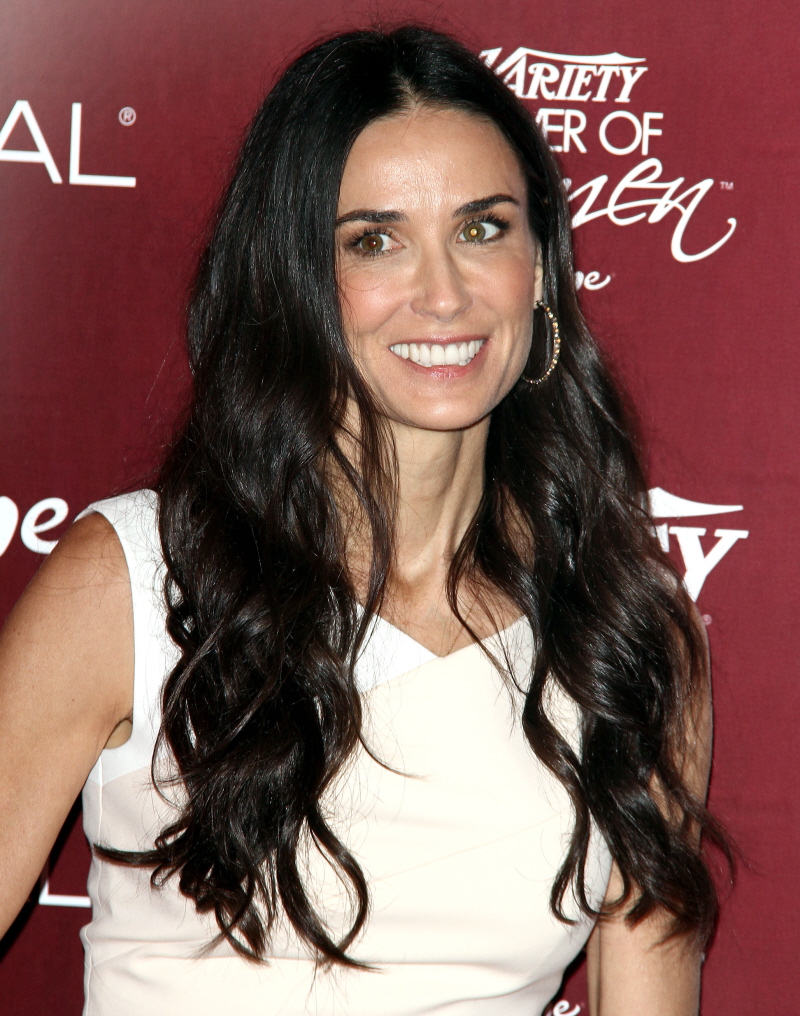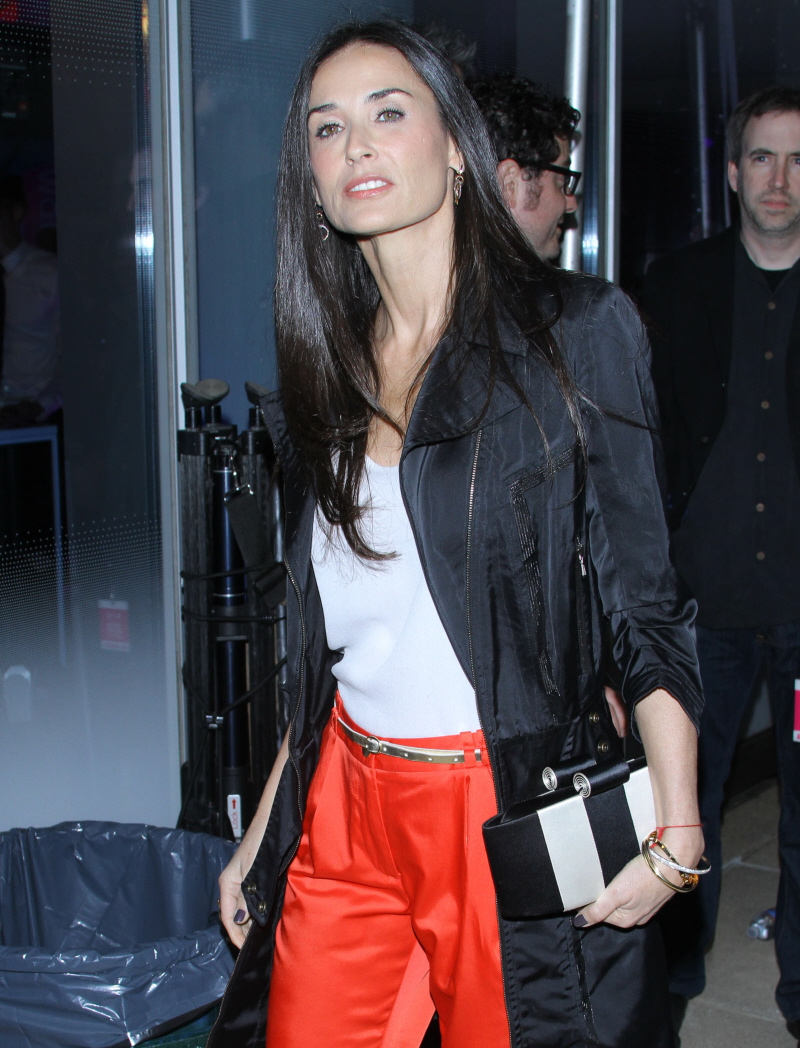 Cover courtesy of In Touch, additional pics by Fame.