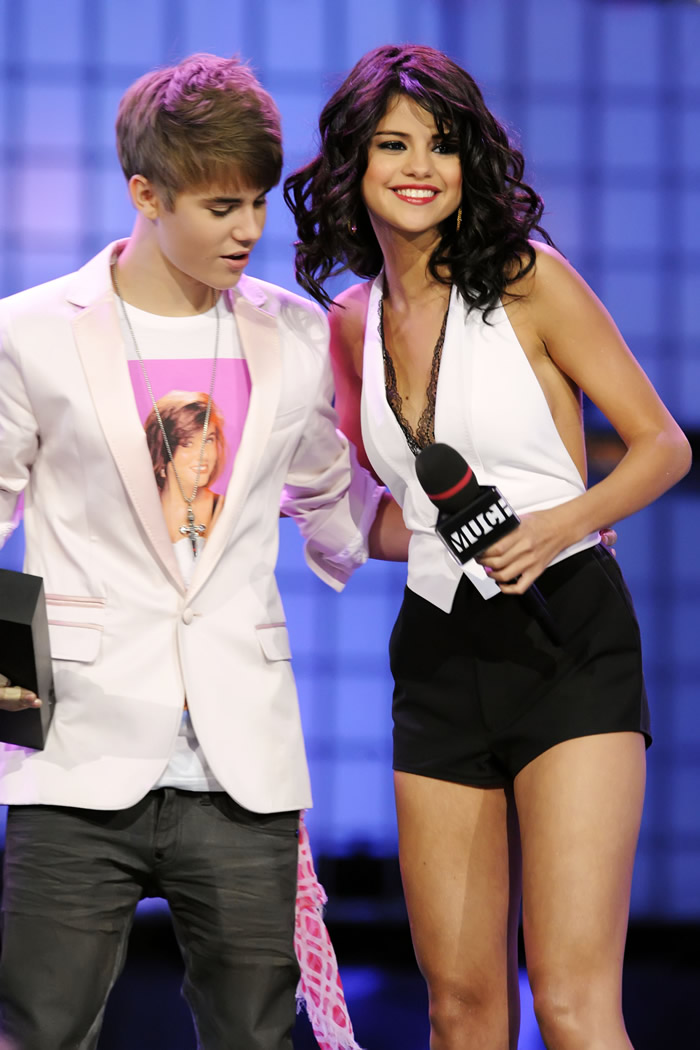 Very few male teen singing sensations (with the dubious exception of Justin Timberlake) demonstrate any lasting power past puberty, but Justin Bieber doesn't appear to have learned anything from the countless examples of fallen teen idols or, for that matter, the sad fate of M.C. Hammer, who managed to spend $50 million in just a couple of short years. So far, we've heard Justin's been blowing his money on $25,000 custom Stewie bling and chartered helicopter rides to whisk his beloved, Selena Gomez, away for romantic dinners. Has he ever heard of calling a cab? This is not to mention the time that he bought out a florist's entire inventory to impress his girlfriend on Valentine's Day. Now, Justin's camp is allegedly worried about all of the money he's spending on Selena, which reportedly adds up to at least $1 million:
Someone ought to slip Justin Bieber a copy of The Beatles hit, "Can't Buy Me Love." Friends are concerned that the teen sensation is burning a hole through his hard-earned fortune in a desperate bid to impress his two-years-older girlfriend, Selena Gomez. According to one friend, the pop star, 17, has already spent a cool million on Selena since they first started dating earlier this year. "Each date is a production, from bodyguards to flowers, private jets to catered meals," the friend tells In Touch. "Plus, he guys her major gifts. It's all adding up pretty quickly."
[From In Touch, print edition, October 24, 2011]
If Bieber were wise — and I've neither heard nor read any accounts of him being just that — he'd save his money in case his desire to be a young dad ends up coming to fruition (in the form of a much feared accidental pregnancy) sooner rather than later. Of course, Bieber probably thinks he'll be rich and famous forever like most celebrities believe, but the odds are against him. The question remains, however, how long will Selena and Justin stay together? If and when they break up, he'll certainly regret spending that million on her.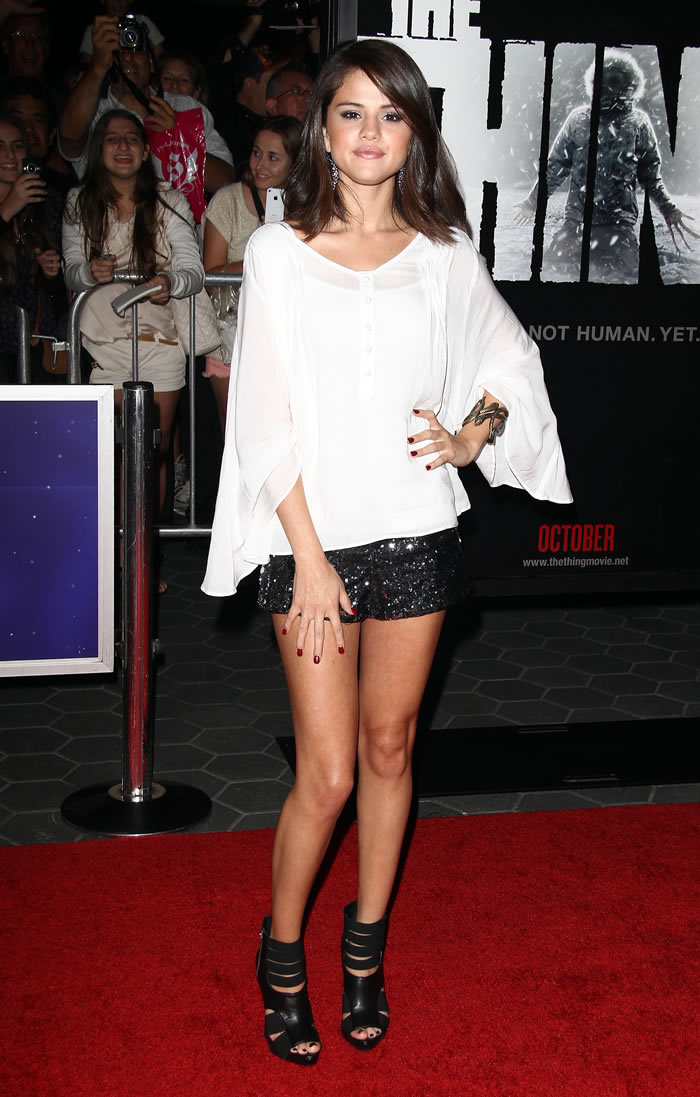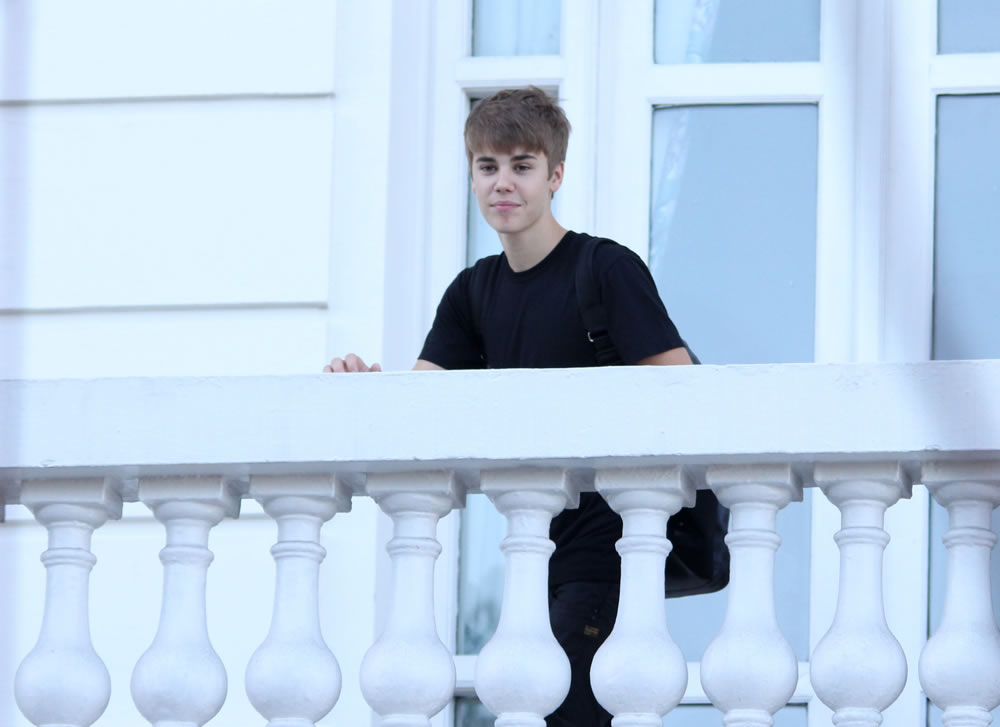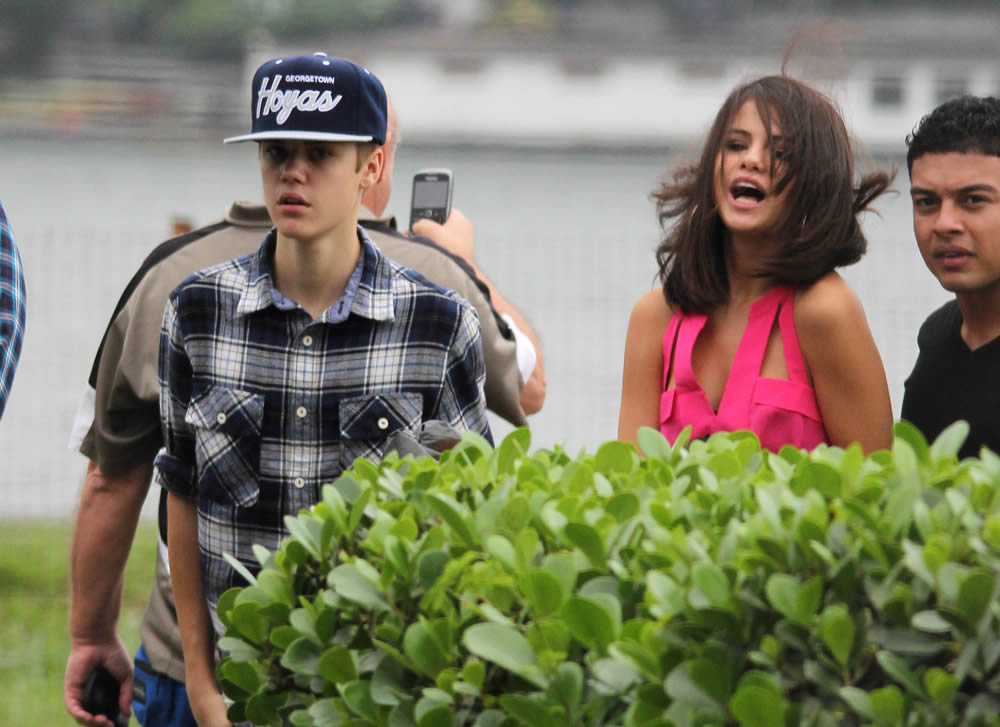 Photos courtesy of Fame and WENN