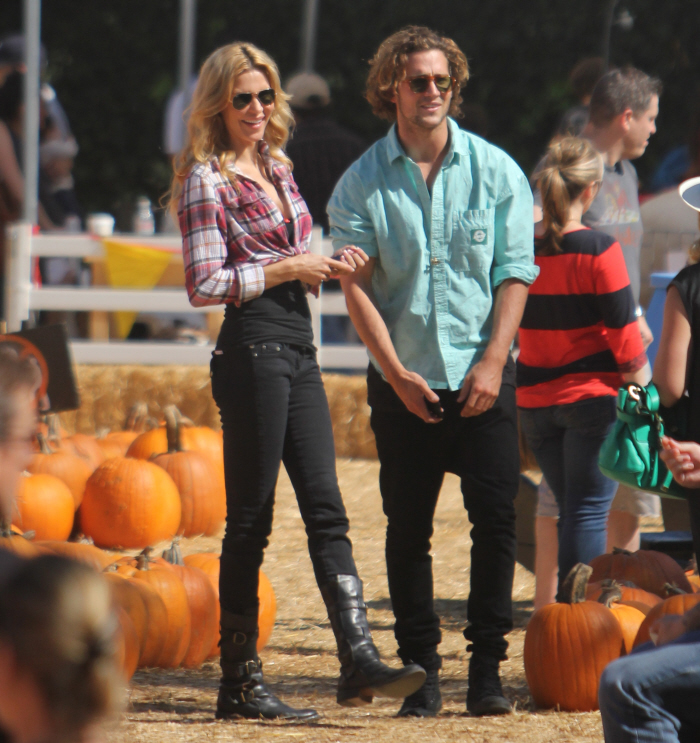 Last week the tabloids were reporting that Brandi Glanville had undergone $27,000 worth of plastic surgery in the hopes that a "makeover" would help her find a "good man". I doubted the story because Brandi has looked tweaked for a while, and I just don't think she's had anything "new" done (except maybe Botox). I also doubted the story because I think that Brandi is probably more concerned with having fun than finding a "good man". She's sort of like Jennifer Aniston in that way – Aniston and Glanville may say that they want some nice guy, but really, they just enjoy being free and swinging, post-divorce. Anyway, Brandi has got a new boyfriend and they've even done their first photo op together! True love!
"Real Housewives of Beverly Hills" star Brandi Glanville is definitely on a mission to show she's not missing ex-husband Eddie Cibrian. Brandi stepped out with Virgin Mobile model Spencer Falls, more than 10 years her junior, Saturday at Halloween mecca Mr. Bones Pumpkin Patch in LA.

A spy said, "They were all over each other, holding hands and flirting." Spencer, previously linked to Lindsay Lohan, seemed "totally smitten" by the reality star.
[From Page Six]
These are the photos from that pumpkin patch photo op – and yes, Brandi is very, very aware that she's being photographed. I don't think "Spencer Falls" is a bad-looking guy or anything, but this whole thing reeks of some kind of management set-up. Like, Brandi was in the market for a younger guy to be seen with, and "Spencer Falls" has an all-encompassing contract with Virgin Mobile so that every time "Spencer Falls" is mentioned in the gossip pages, VIRGIN MOBILE VIRGIN MOBILE VIRGIN MOBILE is repeated ad nauseum. Incidentally, Brandi's old makeout buddy Gerard Butler briefly boned the female model in those Virgin Mobile ads, Sarah Carroll. The Virgin Mobile people certainly do get around.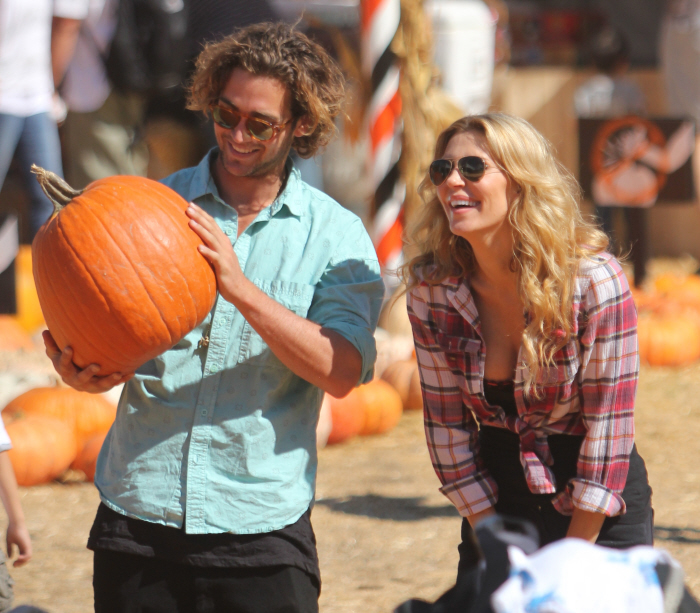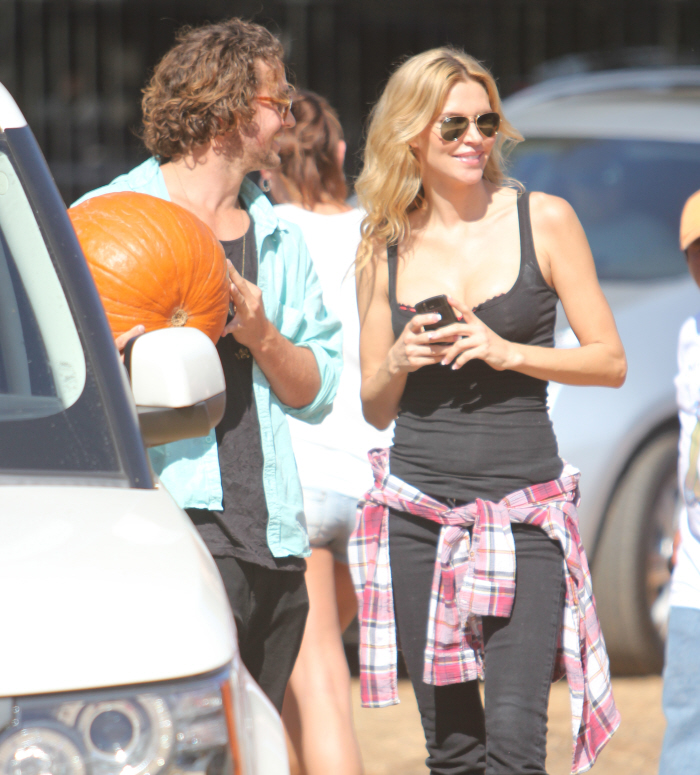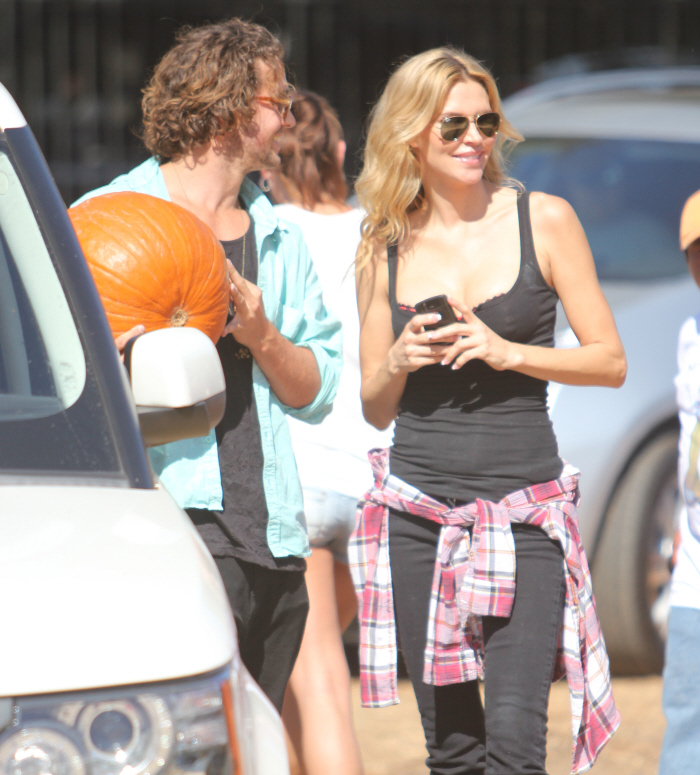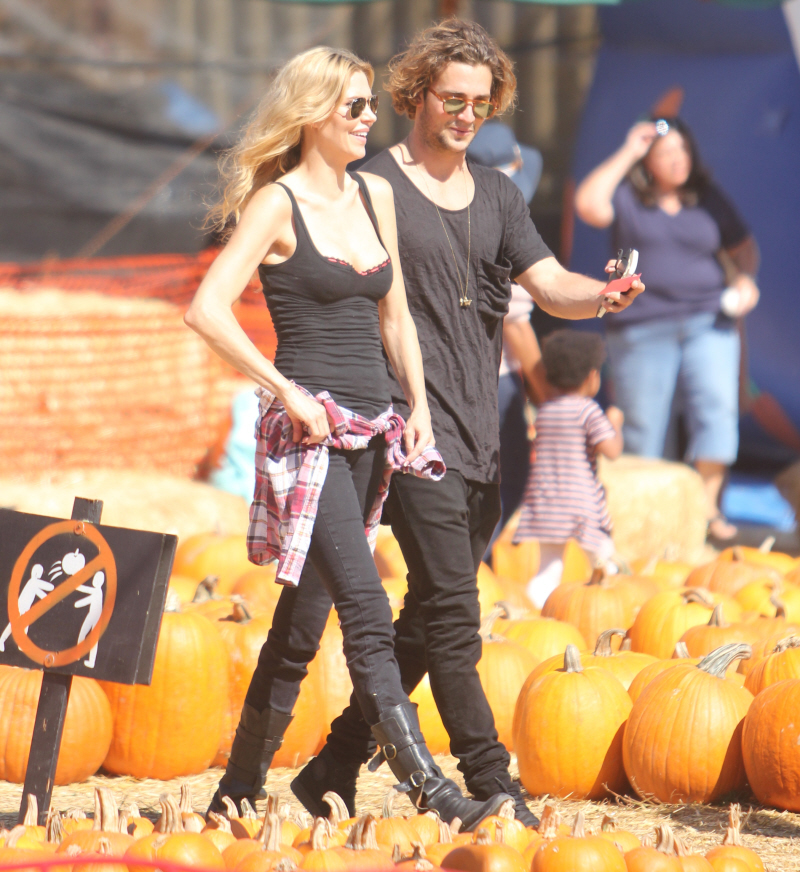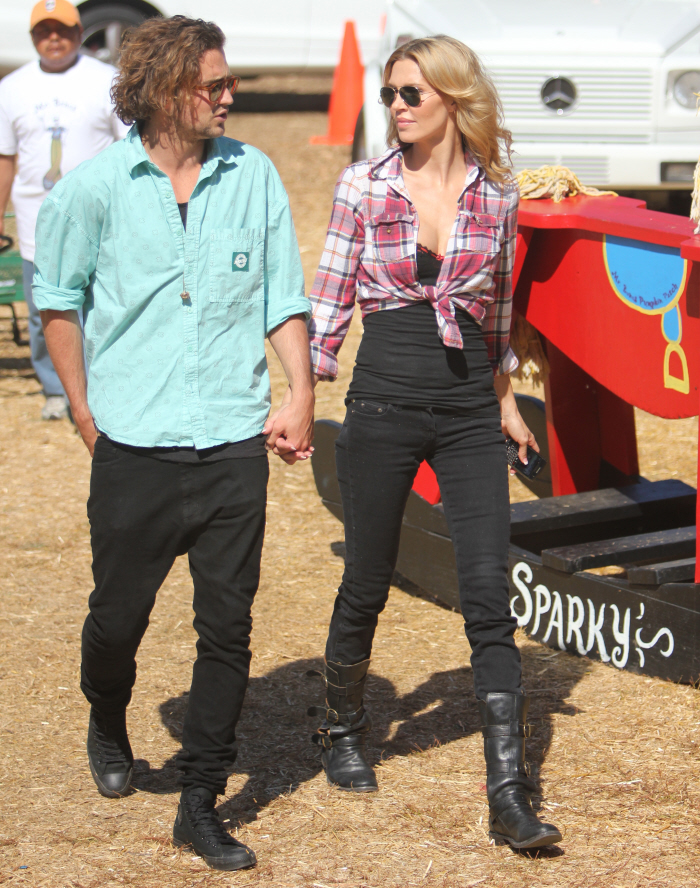 Photos courtesy of WENN.